Google Maps has announced three new features for Indian users in its official Google India blog. The features include a revamped India-focused 'Explore tab', a new 'For You' experience and 'Offers', which displays discounts and best deals at restaurants nearby. These new features will enhance user experience and provide better visualization, facilitating people to explore their neighborhoods and cities in a better way. Let's have a look at all three exciting features.
Explore Tab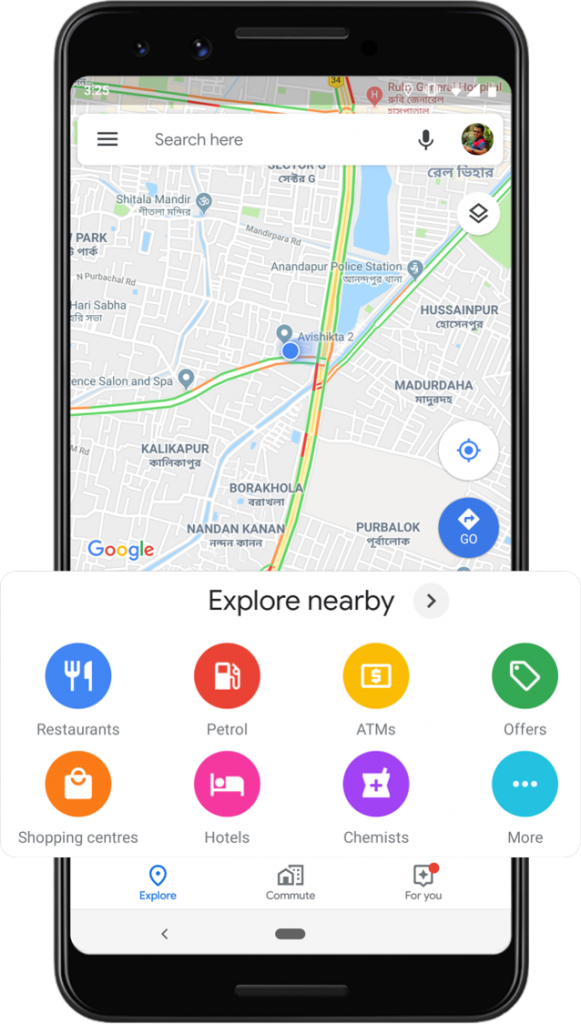 The Explore tab provides the users' suggestions on eating out, exploring nearby places and things to do. In order to make it more user-friendly and reflective of vibrant Indian diversity, the tab has been redesigned with a strong focus on providing a visual browsing experience.
Seven new shortcut tabs have been added to the tab – Restaurants, Petrol Pumps, ATMs, Offers, Shopping, Hotels, and Medical Shops. With the help of Machine Learning, Google is able to find the top suggestions across each of these seven categories.
Users now also have the option of exploring other famous localities in a city by tapping on the arrow option near "Explore Nearby". Information on any Indian city can be obtained by simply entering the city's name, helping avid travels knowing about the city.
Also Read: Google Maps announces real-time disaster alerts and crisis navigation
For You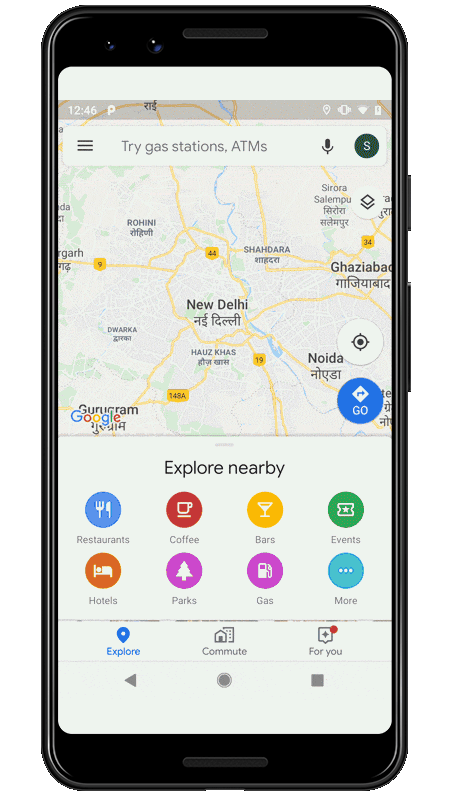 Many times it happens that a new cafe or restaurant opens very near to a person's home or office but due to hectic schedule, he just doesn't get to know about it. The new For You tab notifies new restaurants, trending places, and other customized recommendations. The feature uses a 'Your Match' score that is generated using Machine Learning and fetches information like restaurants rated by a person, cuisines liked and places visited. The feature gets more personalized with frequent use.
Users can also 'follow' a business and get their updates. Google will also recommend businesses based on those that are followed by the person.
Offers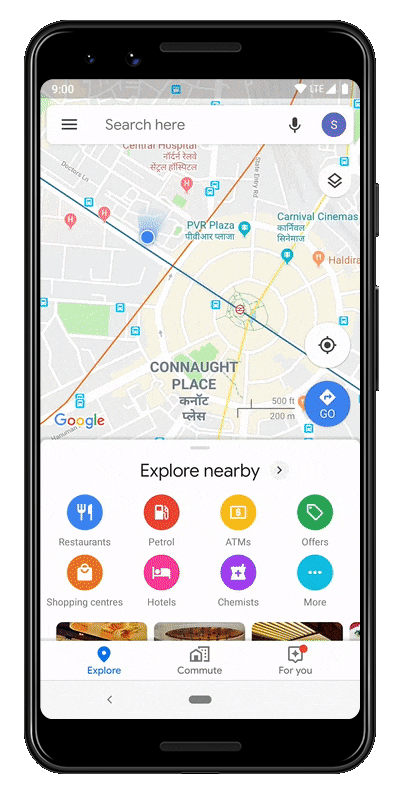 People are always on the lookout for a superb deal. Though, with deals publicized through different mediums and platforms, it often gets difficult to keep a track of the best deals in town. Google Maps has added a new feature that will provide all local offers. In the new Offers section, users can find deals at over 4,000 restaurants in the top 11 Indian cities – Delhi, Mumbai, Bengaluru, Pune, Chennai, Kolkata, Goa, Ahmedabad, Jaipur, Chandigarh and Hyderabad. Google Maps has joined hands with EazyDiner for this feature.
Also Read: Google unveils AR feature for maps and search options