Hurricane Florence has ravaged the states of Carolina and caused widespread damage to property which is estimated to be worth somewhere between $17 billion and $22 billion. Moody's Analytics has called Florence as among the 10 costliest hurricanes. A large number of people too have been displaced from their homes and rendered homeless. relief agencies and government organizations are active on the ground to provide help.
NASA has released high-resolution satellite images of the impact of hurricane Florence over one week. Let's have a look at the NASA images. NASA data and researchers observed and analyzed the event, providing a steady stream of information to the Federal Emergency Management Agency (FEMA) and the National Guard to help assess the hurricane's impact.
September 19, 2018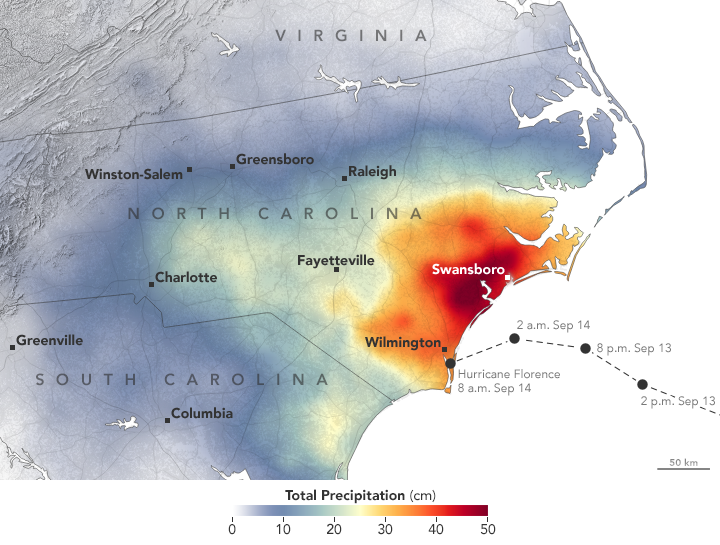 These rainfall data are remotely-sensed estimates that come from the Integrated Multi-Satellite Retrievals (IMERG), a product of the Global Precipitation Measurement (GPM) mission. 
September 18
Dramatic soil moisture transformation over North Carolina associated with flooding rainfall from Hurricane Florence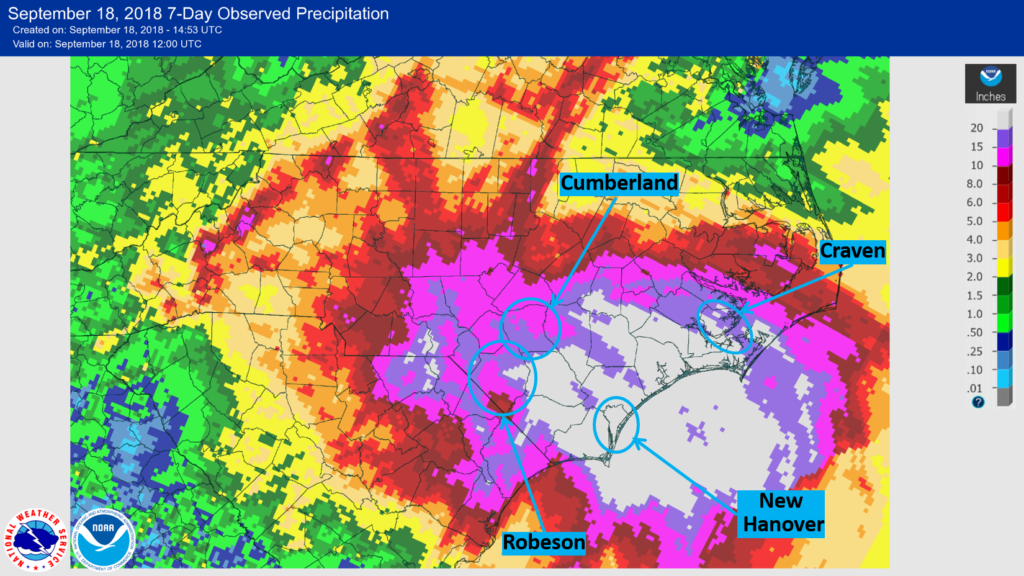 NASA's Aqua satellite also offers an infrared look at fading Post-Tropical Cyclone Florence's clouds, identifying where the strongest thunderstorms were located. Those strong thunderstorms spanned from the Mid-Atlantic to New England.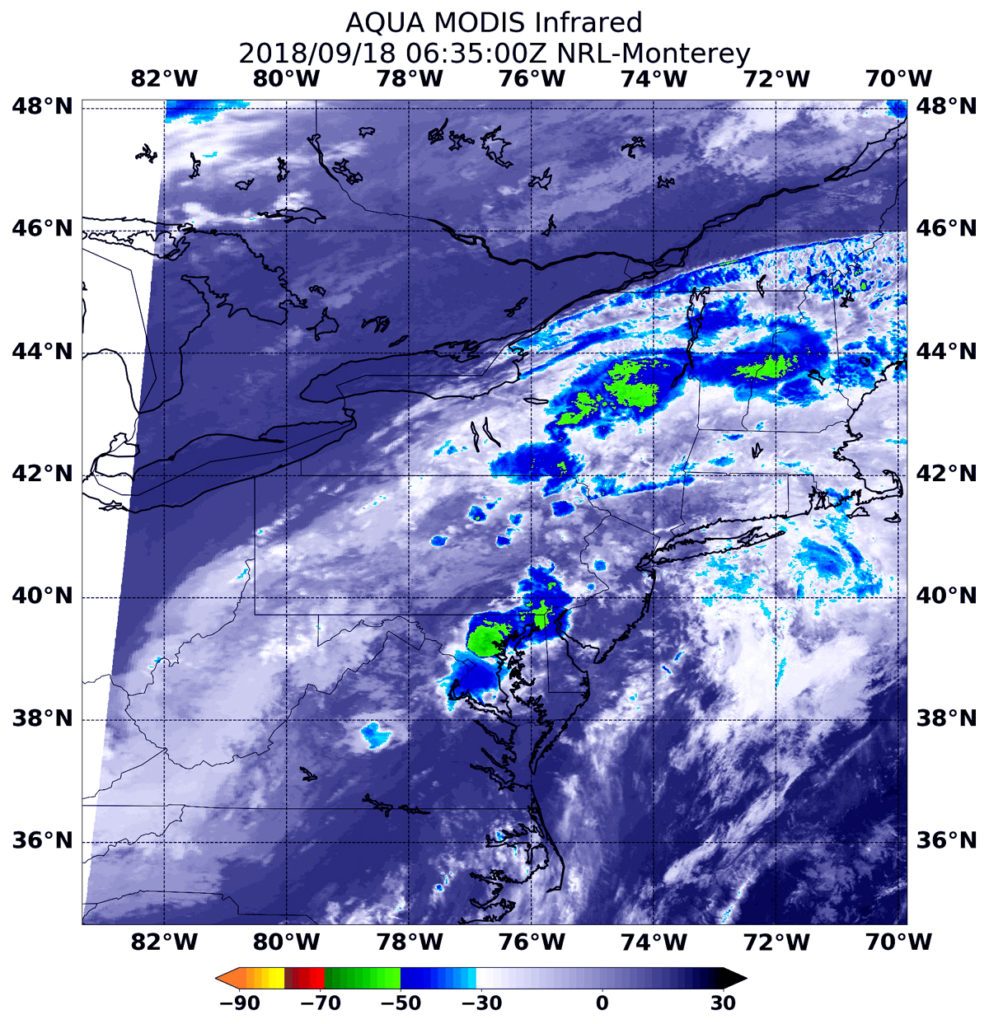 September 17
NASA data demonstrates Florence brings torrential rains and record flooding to the Carolinas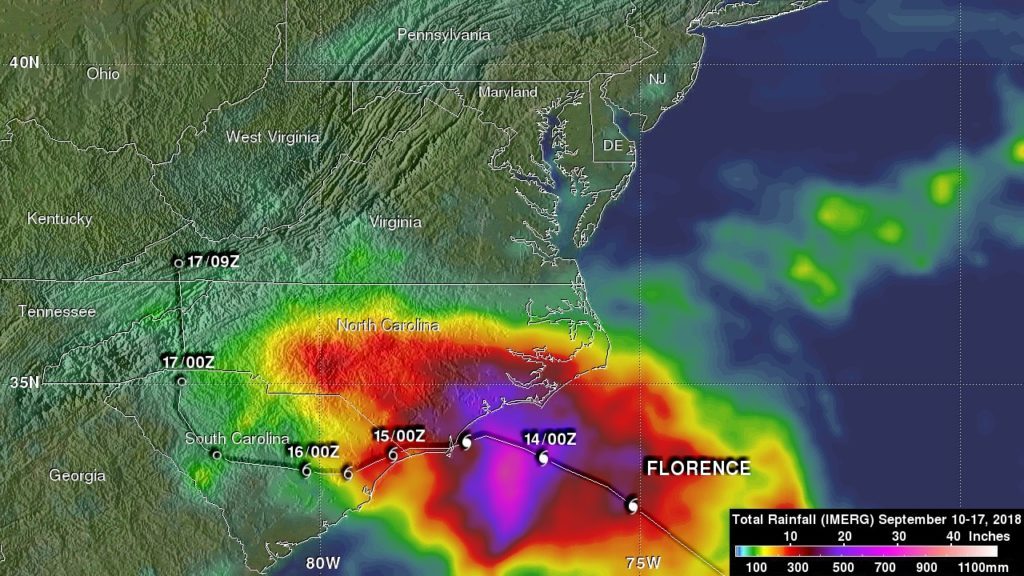 hurricane Florence resources – GPM Core Observatory and Constellation Satellite Rain Rates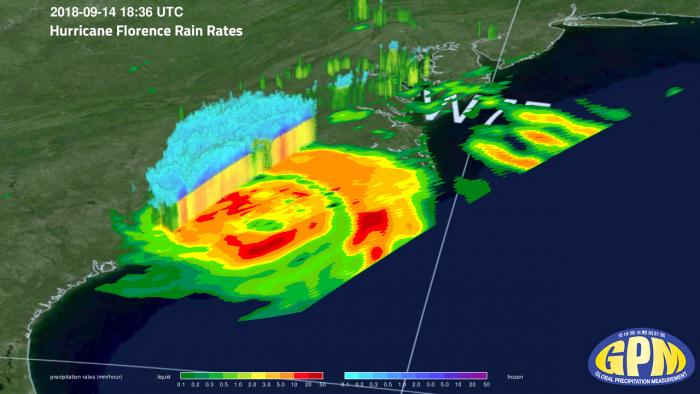 September 16
NASA witnesses heavy rains over North Carolina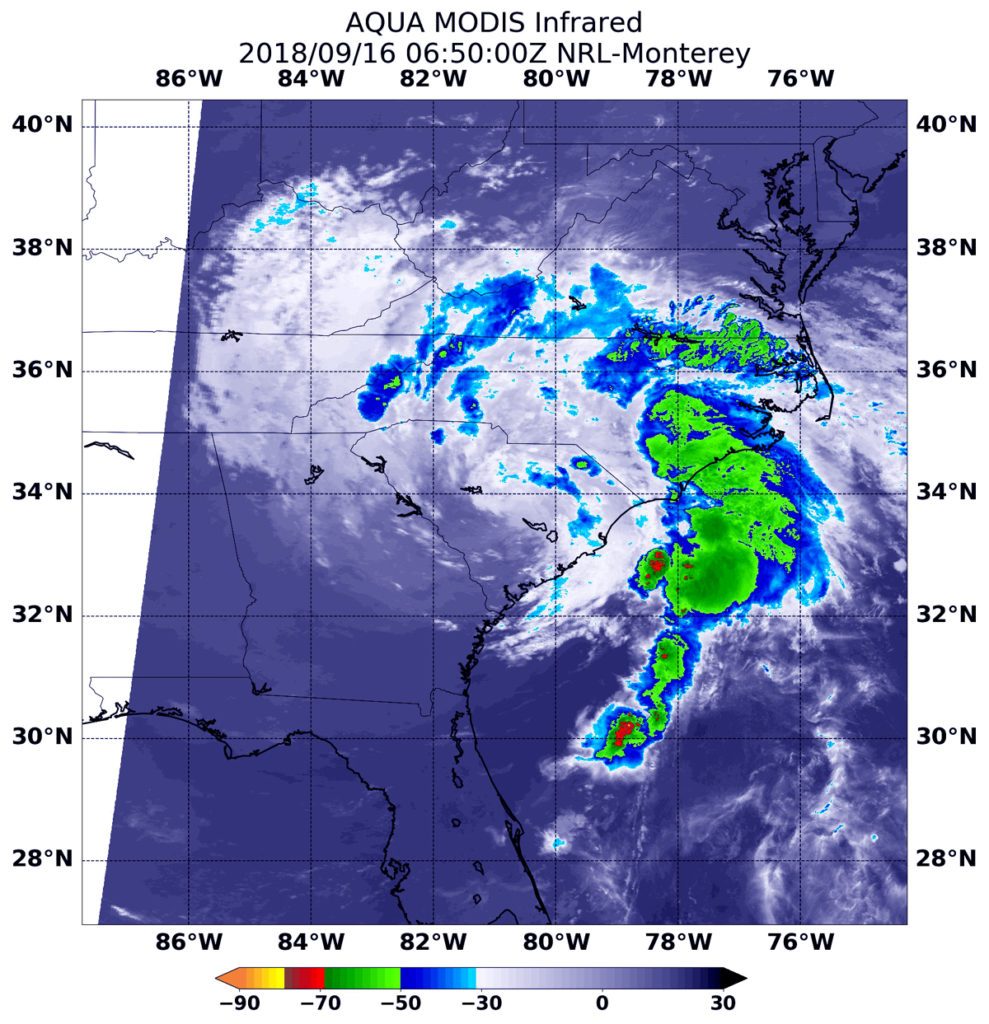 September 15
NASA finds heaviest rainfalls in northern and eastern parts.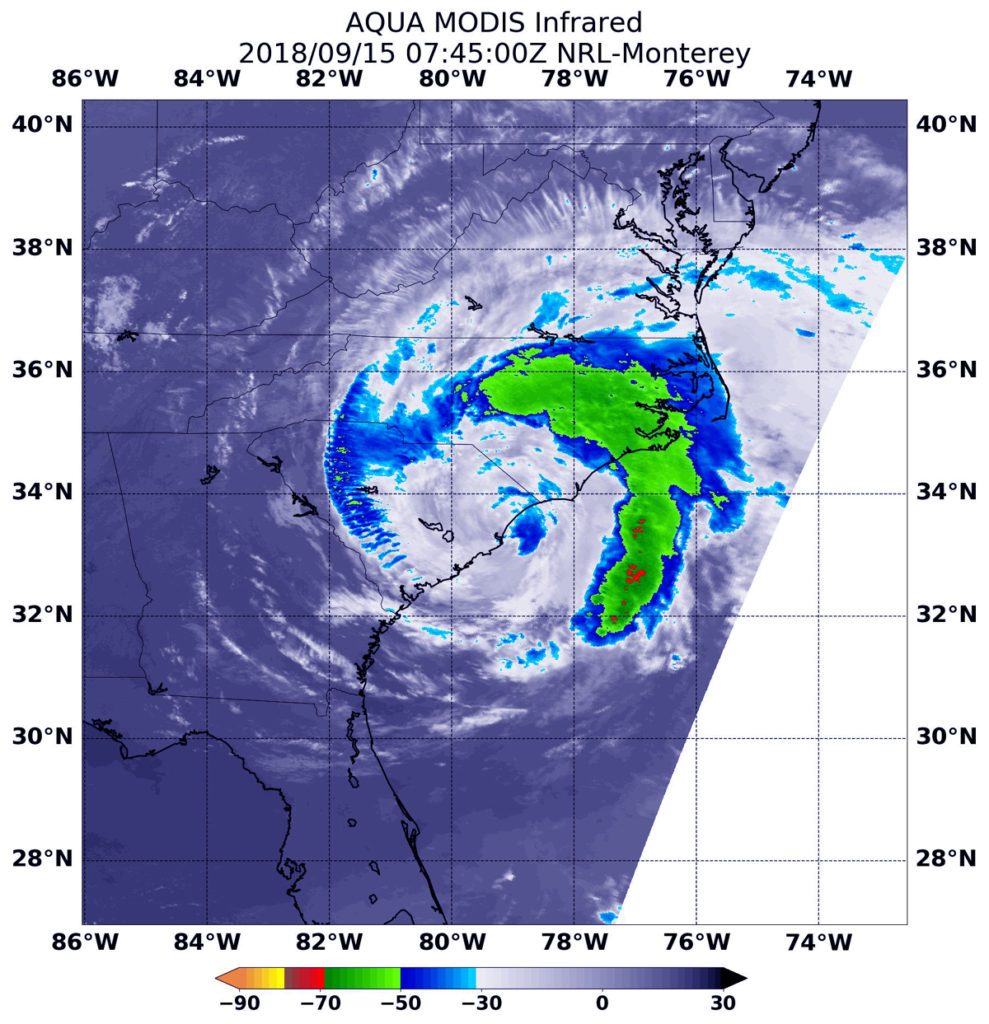 September 14
The way Florence evolved.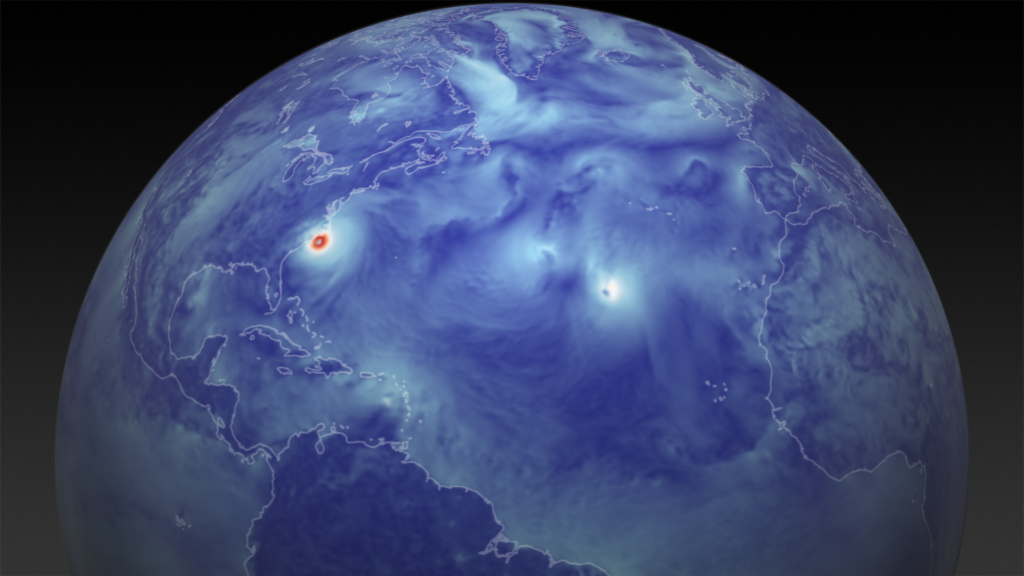 September 13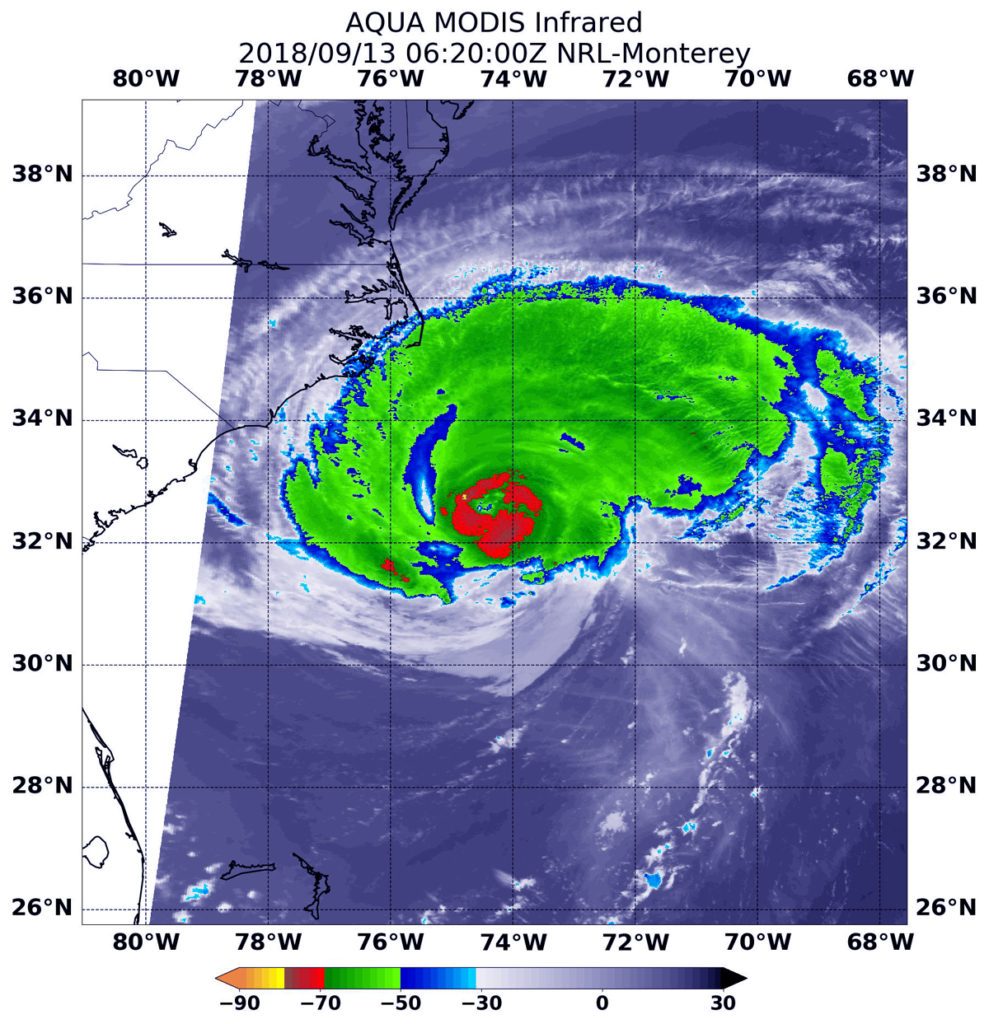 September 12
Hurricane Florence crossing warm waters and reaching Carolina