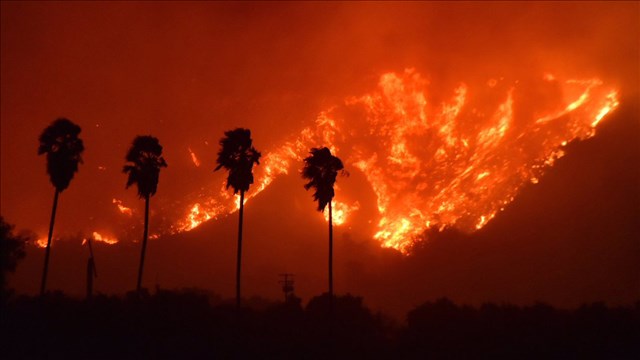 Over the past few weeks, as the horror of wildfires across Northern America disturbed all of us, we could not help thinking: why even with so much of satellite imagery and expertise in remote sensing available, we are not able to take more concrete steps towards understanding and minimizing the extent of damage.
Researchers have been working in this direction and human activity has long been identified as a major cause of these fires. Taking things further, a recent study by NASA reveals lightning as a major contributor too.
In an attempt to discover what had remained undiscovered about the wildfires in the boreal forests of northern Canada and Alaska, NASA recently conducted a research. The research has identified lightning as the main reason behind the increase in number of wildfires in the last few years. The research was developed by a team of researchers from Vrije Universiteit Amsterdam and University of California, Irvine.
Leading the team, scientist Sander Veraverbeke and his colleagues examined the data from satellites and from ground-based lightning networks to see if they could figure out why those seasons were so bad. And the team found that the majority of fires in their study areas in 2014 and 2015 were ignited by lightning storms, as opposed to human activity.
The research makes some significant points on the fires spreading up farther in north in a few more years, and how global warming, lightning storms, and warmer conditions could convert this fast altering landscape to an abysmal barren land. According to the report, a record number of wildfires in Canada's Northwest Territories in 2014, and in Alaska in 2015 were resulted due to lightning.
"We found that it is not just a matter of more burning with higher temperatures. The reality is more complex," Veraverbeke said. "Higher temperatures also spur more thunderstorms. Lightning from these thunderstorms is what has been igniting many more fires in these recent extreme events."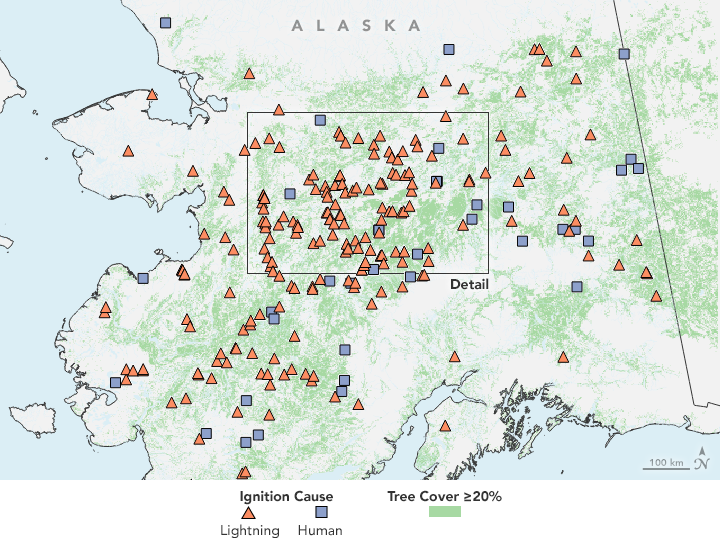 By looking closely, the team found out that lightning-ignited fires in the region have been increasing by 2-5% per year since 1975, a trend that is consistent with climate change. The above map shows the forest map of Alaska in 2015. The map legends describe the location and ignition source, which is caused by either lightning or otherwise human.
On the other hand, the map below shows the timing of the fires (June, July, or August) within the inset box. Both maps are based on data from the Veraverbeke study, which combined observations from the Alaska Fire Emissions Database, computer models, and fire observations from the Moderate Resolution Imaging Spectroradiometer instruments on NASA's Terra and Aqua satellites.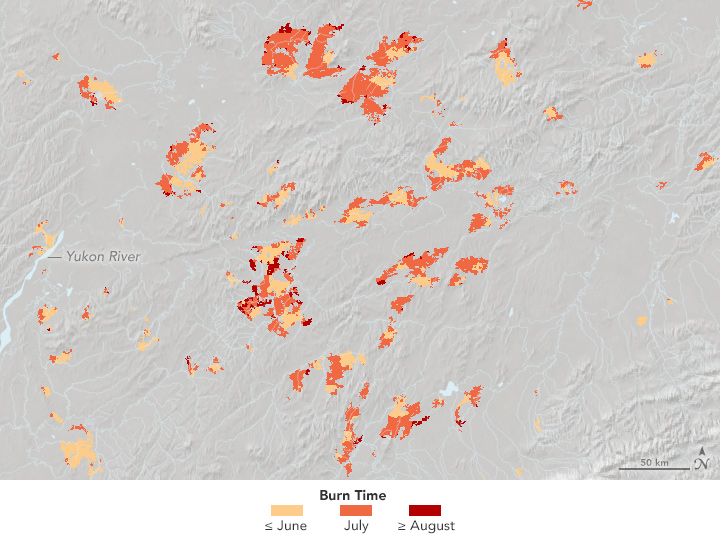 Esri's interactive map of California fires
ArcGIS major, Esri has recently launched published an interactive map of California fires that displays large active fire spots that have been entered into the National Interagency Fire Center (NIFC) database by local emergency response teams.
It majorly highlights the two fires that erupted overnight in Southern California. The Thomas fire in Ventura County started last night and has burned 45,000 acres and destroyed more than 150 structures. The Creek fire is burning near Sylmar and has prompted officials to evacuate more than 8,000 homes.
Across the world, wildfires lead to a revolting amount of damage to public property and environment. The year 2017 witnessed major wildfire news reported from Croatia, Portugal, and California. While preventing them from occurring still remains a challenge, mapping the areas affected, helps in reducing the damage caused.