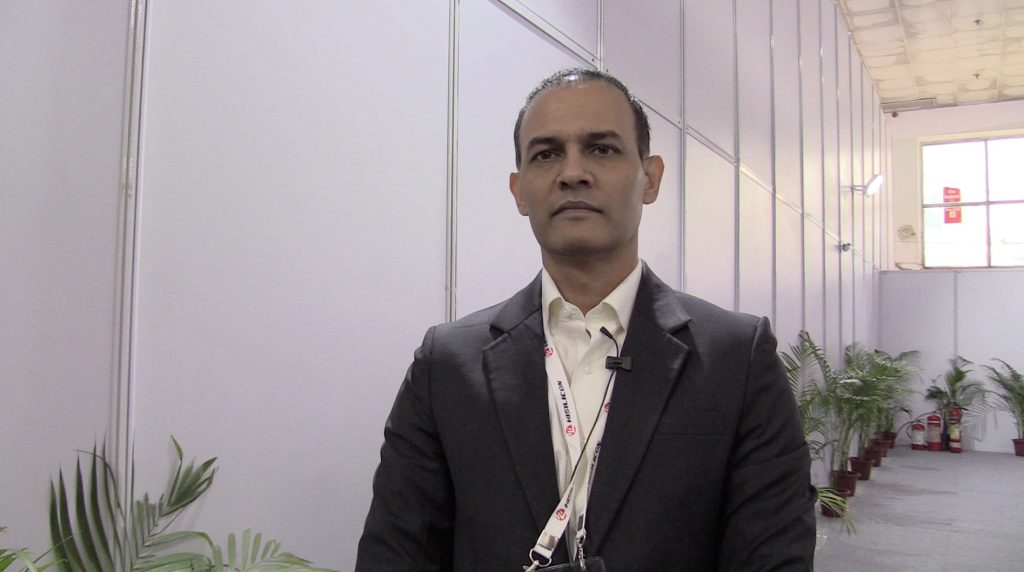 For automobile, 46% of all value that is going to be created is actually going to come from IoT and connectivity. For healthcare, it is 35%. For most of the other sectors, it is at least 15%, says Indraneel Banerjee, Partner, McKinsey & Company, in an exclusive interview with Geospatial World
Do you think IoT could be a game changer in addressing socio-economic issues in India?
3 cases!  First, this whole piece around how we handle food and hunger in our country. Our food chain is such that 30% right after production basically gets destroyed and very few people know that India is the second largest producer of food in the world. But if you see what actually makes through the supply chain it is 150th of that. So from what you heard from the panel the ability to reduce wastage. The ability to have remote healthcare, the ability to have education that will basically uplift the urban poor, as well as the rural folks fin terms of having education available and self-learning mechanisms. So all of these are cases that will have massive impacts. Once we figure out the things we spoke about the standards, the eco system, the partnerships, and the format. All of that is important.
Apart from technological infrastructure, what are some other challenges that India currently faces in the adoption of IoT?
There are a couple of areas. We have to have a nationally integrated approach very similar to a lot of other places including what we tend to see in China. That's No. 1.
No. 2: We need to be able to have the ecosystems of likeminded companies, across the stack, beginning to emerge because in used cases the value is going to unlock when you do multiple things together. So the partnership Vs one person doing and winning is what we will see in a very big way.
No 3: The whole piece around the social impact and how you evolve around it. With what kind of policies, what kind of set up.
No 4 is around security. We are enormously behind in that thinking. Its either security or data control system is a massive topic and we don't even realize how much of information we give away in today's age. Imagine what IoT will start doing. These 4-5 things would be at the top of the mind together with the fact that following the money as we said the used case back view is something we have to see. In India we are very often to decide this is a cool technology, it doesn't scale up. Those are the 4 or 5 things that are really important.
Data privacy is a big risk. What do you think about data privacy and security vis-à-vis IoT?
It just multiplies it. Think of it as the old world where you would have static data or you will have real time data begin to come with one device that is like a tracker. Just imagine in 3-5 years' time essentially from everything you have from jackets to shoes everything will have IoT built in and this is continuous monitoring that is beginning to happen. So, it takes the same issue we have and multiplied multiple times. It also means that each part of the layer you could create risk.
It's not just in the app layer, it could be a gap layer, it could be connectivity, and it could be a sensor. So what you are hearing is not a fact that could a data breach happen. That is a given. That has got the enterprises we tend to see. It is not about if it happens, it's when it happens. So the kind of readiness, the kind of money that you spend on it, the kind of talent and timeline surround simply means for the CIO's I work with simply means it has to be one of the top 3 I have to think about. If you don't have that format and if you first build this stack you are asking for trouble.
Is the industry prepared for this kind of challenge?
Work is happening in many ways but I think the degree of awareness around it and what kind of interventions you are willing to do around it is still very open. One of the recent pieces around the whole security we see is the average application that Indians carry are 65-75 applications on our smartphone. If you look at how many of them you've given microphone permission and you ask people, the answer you get is 'I Don't Know'. The answer is it's the vast majority and by the way, 95% of all apps essentially sells your data to third-party aggregators. Where we are in terms of readiness, there is a huge gap. But is it becoming top of mind.
What are some of the major sector that would be impacted by IoT?
The impact is across the board. The six sectors that would be primarily impacted are automobile, healthcare, shipping and transportation logistics, public sector and utilities, retail and telecom media technologies. Out of these, there are some sectors for whom it is transformational. For automobile, 46% of all value that is going to be created is actually going to come from IoT and connectivity. For healthcare, it is 35%. For most of the other sectors, it is at least 15%. So, it is a dramatic part of where success will come from.
Would we be able to bridge this yawning gap within the next five years?
Risk and security are something you never fully bridge. You essentially have a 3 ways setup. One, to be able to have a framework which picks the risk. Two, the things that mitigate and three there is some sort of learning that ensures you are ahead a little bit. That's what you can do, you can reduce the risk but you can't eliminate it.
What are the possibilities in case of a seamless technological merger between AR and IoT?
One is the What and other is How. So the IoT part is literally the how it will happen. So, if you want augmented reality, what you need to be able to get the existing 3D world on which you are putting information, where you are putting data. To be able to do that you need a sensor that picks it, you need something that translates it. You cannot have augmented reality, VR and other platforms without an IoT setup. The second is that the IoT platforms allow you to interact with it.
So it's not like you got a virtual reality glasses on, what are you doing with it, how are you reacting and how do you make sure that the reaction is continuous and based on triggers so that's really what you are seeing and the impact of that for example in manufacturing, agro what's the kind of colour change which says ripening of the grain by which you will setup the autonomous harvesters you will be able to pick has a dramatic impact. So the use cases on that and what you mean with regard to the thing being tied is enormous.
Currently, we are somewhere in the middle of 3rd and 4th   Industrial Revolution. When do you think there will be infrastructural and technological readiness for entering the 4th?
I am neither an economist nor am I in a position to be able to guess on that. But I think the broad message is you are getting a 3 folder. First, industry 4.0 is here. Our research shows there are real examples 16 lighthouses in the result that we just released are successfully implementing dozens of used cases that are Industry 4.0. The second, the variants because of 4.0 the leaders and followers is massive. You heard us that across the next ten years these guys will flee 122% more cash flow vs the laggers would -25 so it's 3 times the cost. What we see is that's going to start accelerating a whole bunch of things. But in two ways, one in the industrial side you will see the survival of the fittest.
You will see the people who are able to do the ecosystem strategize the process, which are able to build the infrastructure and who are able to concentrate on mobilizing the companies can really get a lot. Those that don't will actually run into issues. But I think there is also an implication for countries like India. Where how will we make sure that we have more numbers of winners in 4.0. How do we build an ecosystem around them so that they can basically mentor and teach people? How do we support start-ups that are actually experimenting and building this up? So that the standard failure rate of 1/100 succeeding is a different piece. Those are things we need to think through.