Innovation is the key to success, and the global market leader in GIS software, Esri India has once again proved the point through its newly launched Innovation Hub.
"We believe in constant innovation and believe that whatever new we have, we should be able to put before our customers. This is the thought behind the Esri India Innovation Hub", shares Agendra Kumar, President, Esri India on the launch of the Esri India Innovation Hub, which is located in Noida, Uttar Pradesh.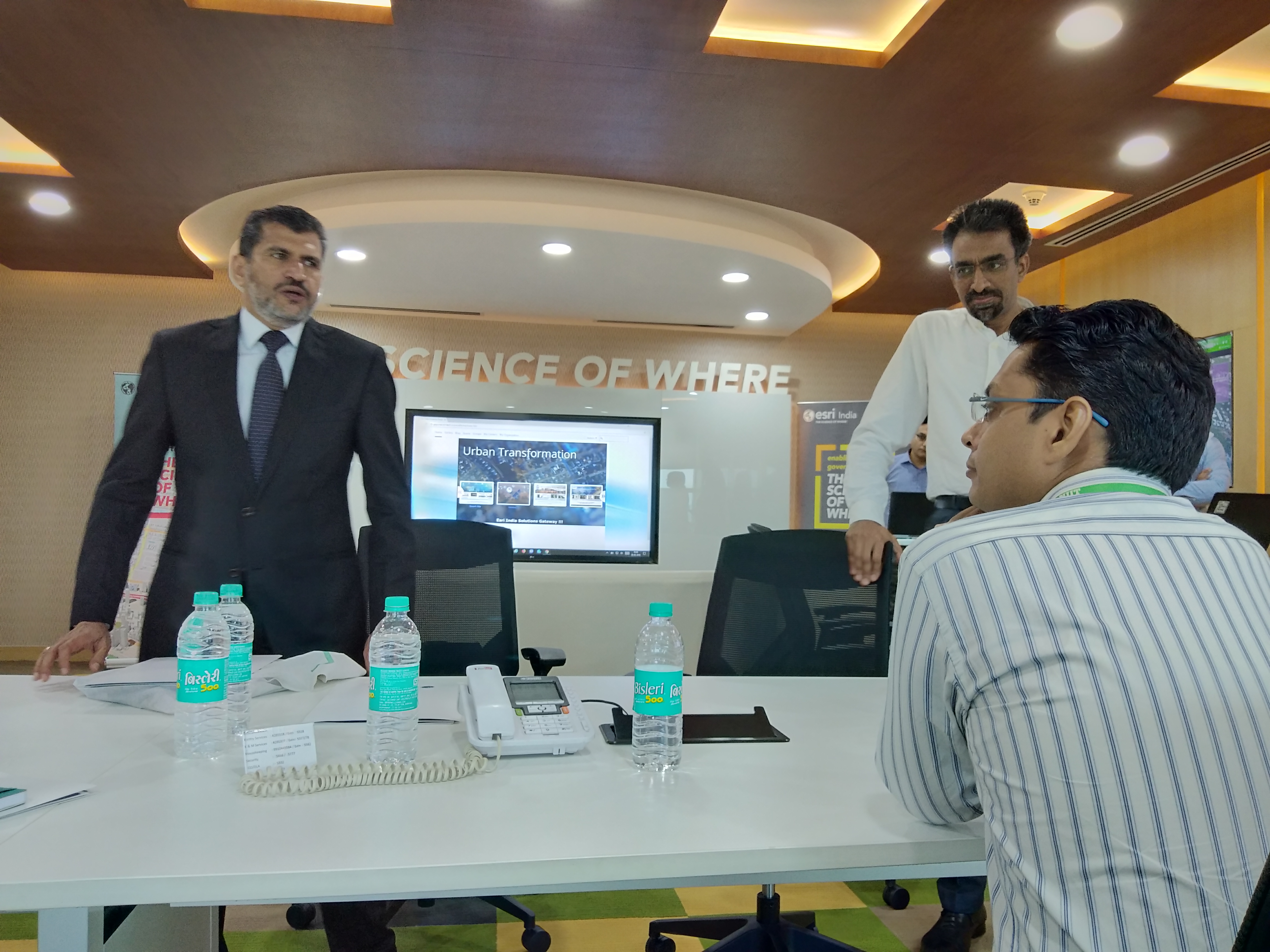 Exuberating energy and enthusiasm from its every core, the Innovation Hub is set up with the objective of bringing in synergies among research and development and advanced technologies such as sensor monitoring, Big Data, and IoT. The hub also enables Esri India to work closely with its customers. It enables it to better understand their requirements and develop and deliver more effective solutions for their businesses.
GIS is an enabling technology, be it forest management, water management or utility management, GIS has a pivotal role to play in almost every sphere of life. From paper-based maps, we have moved to digital mapping and now it is the era of GIS.
Agendra gives the gist at the launch by saying, "The change which is happening today is that whenever data is created it gets integrated into a GIS system such that effective analysis can be done using visualization.  With continuous technological advancements taking place, GIS must get integrated into the world of AI and IoT, and this is what the Innovation Hub aims to achieve."
The goal of the Esri India Innovation Hub is to ensure that whatever new technology is coming up, it gets integrated into GIS and present this to customers so that they can build more robust systems. The team at Innovation Hub works closely with Esri India Partner Ecosystem and helps them develop their solutions in a real-world scenario. The hub is also equipped to provide an infrastructure of open data gateway along with Esri Managed Cloud Services (EMCS) division for its customers to access and use the localized content.
Innovations using GIS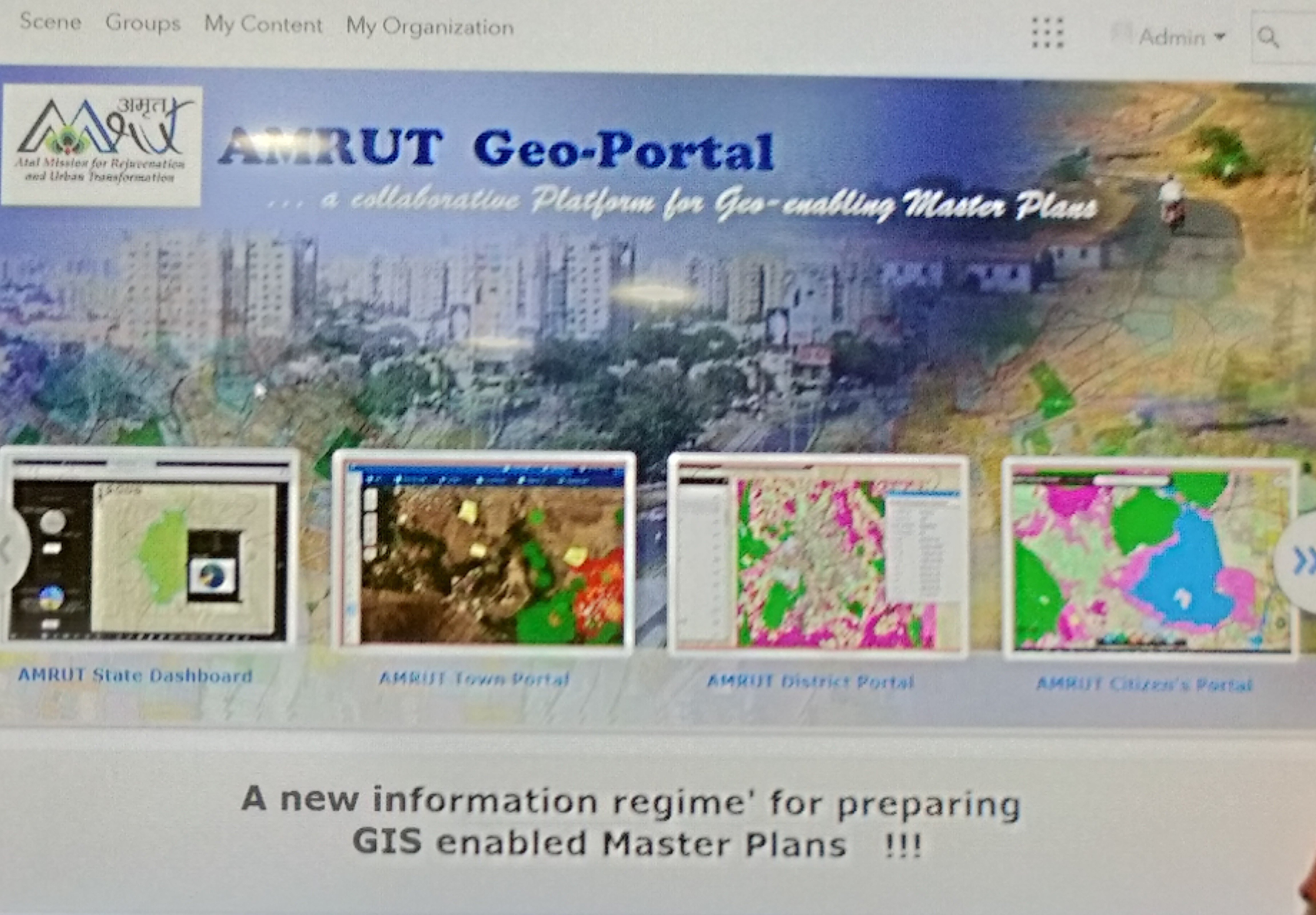 India's Smart Cities Mission and AMRUT schemes are perfect platforms to showcase how GIS is necessary for achieving urban transformation. A smart city is incomplete without GIS and this got highlighted all the more through the use cases shared at the launch event. While showcasing the various innovations made by Esri India that are making GIS an integral part of a smart-city functioning, the event focused on Smart Map Bhopal, Bhubaneshwar One and GIS for Smart Utilities. The solutions also helped us to understand how GIS provides an integrated platform to access and analyze vast datasets along with tools for the preparation of Masterplans in an efficient way. This helps in more efficient town planning.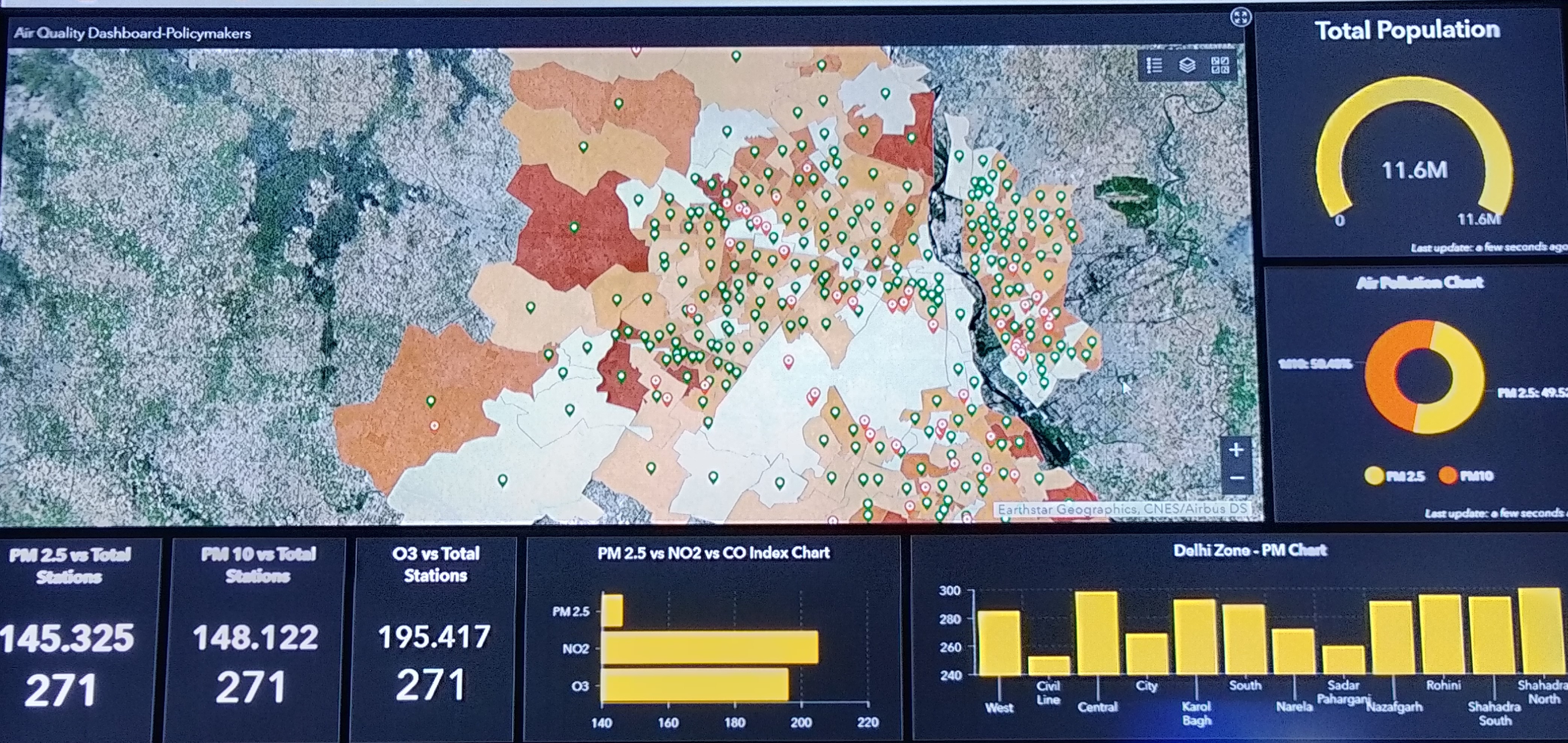 Air quality monitoring has become an important part of healthy living and GIS can play a very important role here as well. This is another area where Esri India has made appreciable progress as it stands ready with an application that leverages sensors and IoT for air quality monitoring, analytics, and planning. The system accurately predicts the PM levels in varied areas within the Delhi city. It can also tell you which areas are the most hazardous or most dangerous for everyone, more specifically for asthma patients. This analysis can help the field officers to take corrective action on time to improve the air quality.  Citizen engagement is also an important part of this application. Using mobile apps the citizens can also make the authorities aware which areas need immediate attention.
Safe cities – GIS in planning city surveillance– While safety remains a concern on everyday basis, it becomes a bigger issue in case of a public event. Using integrated GIS platform, information about resources can be easily accessed and planned. Using situational awareness, they can be deployed most effectively to achieve maximum surveillance and security. At the Innovation Hub launch event, Esri India demonstrated how one of its solutions can aid in visualizing 3D model of a city, identify the placement of resources in case of an event and ensure complete safety of its citizens.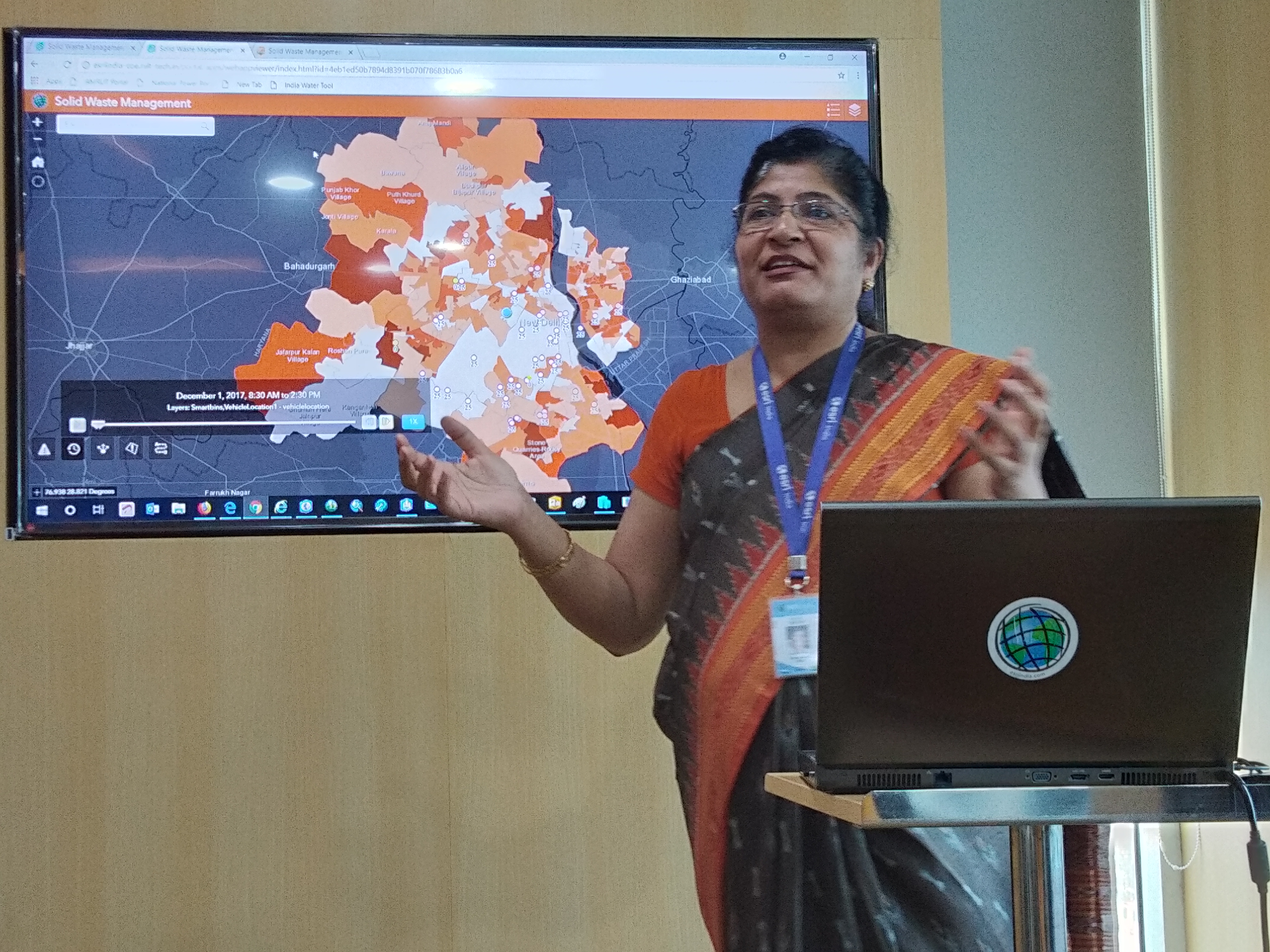 Solid waste management- GIS and IoT can be integrated to detect the status of dustbins in a city and workflows can be automated for collection in an optimized way. Triggers can get generated when the bins are about to get filled up using sensors and field officers can be alerted to empty them quickly. This kind of innovative solutions makes it easier for cities to remain clean at all times. Using GIS optimal routes for garbage collection can also be chalked out.
GIS has huge potential in making lives for citizens easier by facilitating better coordination between the authorities and the citizens and the Innovation Hub launch presented just a few examples, where Esri India is taking the lead in conceptualizing such solutions using its ArcGIS platform.
Esri India has also been playing an important role in enabling start-ups in the geospatial domain to gain momentum, to excel in their field of specialization and the Innovation Hub is another of its initiative to facilitate the development of innovative citizen-centric solutions using GIS.
"It is the perfect step to integrate various technologies and understand how we can develop solutions for solving real-life problems; the idea is to make departments work together, make things collaborative, Vijay Kumar, Head of Technology, Esri India, reinforces.
Also Read