Be it leading a healthier life, staying protected from disasters or having a stronger military presence in the country, GIS plays an important role in having it all, thereby helping us create a safer, happier world. GIS in disaster management, healthcare, defense- the applications are myriad.
GIS in disaster management
Be it modeling through early warning systems or using decision support systems to understand which disaster is going to affect or is affecting which region the most, GIS can help in mitigating the risks of a disaster to a great extent. Using GIS, preparations can be better, efforts can be more directed and response can be faster. GIS enables the response teams to gain situational awareness, engage with the public, and understand the impact of the event. As GIS leads to better identification of the affected areas and people, recovery becomes easier and faster.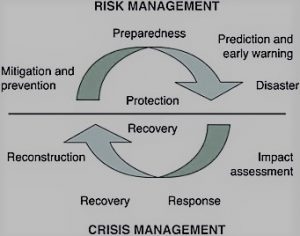 In the recent past, India has made great strides in the disaster alert systems – be it cyclone alerts, regional tsunami warnings or heavy rainfall/flood alert system. The Indian Tsunami Early Warning Centre based in Hyderabad has been successful in delivering accurate alerts. Due to timely predictions, preparations have been better, even leading to timely evacuations and thus no loss of lives.
Esri's preparedness, response, and recovery apps have been helping many countries to mitigate disaster risks and respond and recover more efficiently.
GIS in defense and security
Spatial information has always played an important role on the battlefield. The knowledge and understanding of terrain have always been seen as a virtue and an essential skill in the defense forces. Maps have been the principal mechanism for disseminating this knowledge, and the ability to interpret a map is the essence of this understanding. With prior terrain knowledge, we can deploy our forces in any part of the world.
If used wisely, then GIS can revolutionize the command and control procedures on the battlefield the same way the IT-sector have revolutionized the commercial businesses. As the military organizations look towards minimizing human casualties and maximizing situational awareness, it is only essential to integrate its geo-analytics capabilities in various defense programs.
Defense organizations rely on analytics throughout the myriad activities leading to overall operational readiness. The fusion of geospatial and intelligence data and sophisticated analysis and visualization help our forces in taking faster and better-informed decisions. This revolution is about the reorganization and emergence of a new doctrine in defense that takes advantage of modern information technology to transform the military into a smarter and more agile force.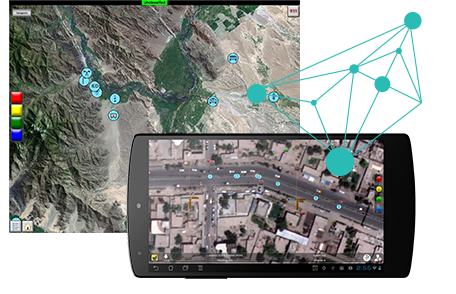 Various military capabilities that use GIS include: • Command and control • Defense mapping organizations • Base operations and facility management • Force protection and security • Environmental security and resource management • Health and hygiene • Intelligence, surveillance, and reconnaissance systems • Logistics • Military engineering • Mine clearance and mapping • Mission planning • Peacekeeping operations • Modeling, simulation, and training • Terrain analysis • Visualization.
Geospatial Intelligence
Geospatial intelligence (GEOINT) represents the complete integration of a nation's imagery and geospatial capabilities in support of defense and intelligence needs. As such, it marks the latest phase of a long process of drawing together previously separated domains such as map production and imagery intelligence, where GIS has long been a critical infrastructure. Esri's ArcGIS plays a prominent role in the emerging discipline of GEOINT. By enabling efficient management of geospatial data, the fusion of geospatial and intelligence data, and sophisticated analysis and visualization, ArcGIS supports better and faster decision making in a wide variety of national security mission applications.
GIS and healthcare
Technology and healthcare go hand in hand. Health geoinformatics is an emerging discipline that uses geospatial technologies to investigate health issues. Healthcare providers are using GIS as the platform for integrating and analyzing clinical data — alongside environmental, behavioral and socio-economic data, to gain a more complete, holistic view and understanding of their patients' needs, the non-clinical factors that influence poor health outcomes and places that should be targeted with community-based interventions.

Both public and private sectors are developing innovative ways to harness the data integration and spatial visualization power of GIS. The types of companies and organizations adopting GIS span the healthcare spectrum–from public health departments and public health policy and research organizations to hospitals, medical centers, and health insurance organizations.
Esri has over 5,000 healthcare clients worldwide who are using the resource integration capabilities of GIS to create analytical and descriptive solutions. GIS plays a critical role in determining where and when to intervene, improving the quality of care, increasing accessibility of service, finding more cost-effective delivery modes, and preserving patient confidentiality while satisfying the needs of the research community for data accessibility.
Also Read
GIS a necessity for disaster risk reduction:UNESCAP completely agrees
Signs of transformation: How What3words is improving healthcare in South Africa