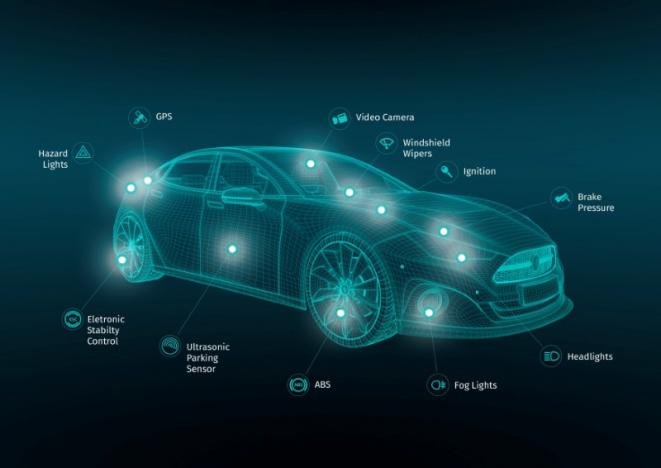 This was expected ever since HERE was acquired by a consortium of German car manufacturers — Audi, BMW, and Daimler — for €2.8 billion ($3.07 billion) last year. Now news is here that the HERE real time traffic service, which claims it will warn of road hazards and traffic conditions by utilizing the sensors and cameras mounted on board the luxury vehicles, will be rolled out early next year.
This will be the first time automotive sensors will be used to provide crowd-sourced data to give drivers immediate information on traffic flow, and according to Nicholas Goubert, head of platform product management for HERE, the data generated by the German luxury cars will provide more detailed information than the crowd-sourced traffic service offered by Google.
More on HERE real time traffic service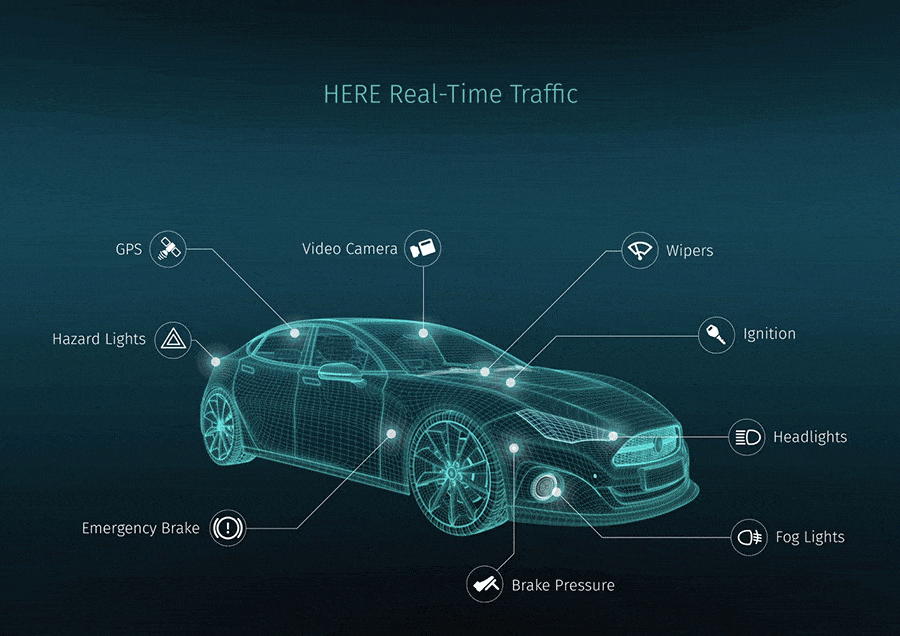 For instance during rains, cars turning on windshield wipers and applying ABS will inform those using the mapping service about the road conditions and how slow the traffic was. Built-in cameras will be used to read road signs, thus warning drivers of lane closures, construction or if parking spaces are available. 
The latest announcement at the Paris Motor Show demonstrates how digital maps are the lifeline of autonomous driving. In addition to providing information to drivers, the  HERE real time traffic service can trigger a car's automatic brakes to avoid a highway hazard.
"A local hazard warning will not only be sent to the driver, it will also be sent to the car's assisted-driving system so that the car itself can start braking before the incident," Goubert was quoted in an interview, who added that the company has already has seen overwhelming interest from auto companies.
A Reuters report quoted experts as saying that the move to collect sophisticated data from millions of cars on the road promises to give HERE a substantial lead over technology rivals such as Google, Apple, Tesla and TomTom, which have access to data from far fewer vehicles to collect so-called crowd-sourced data.
HERE, which expects the number of participants to touch the 1-million mark soon after launch, will start the service in Europe and expand to North America "quickly". It already provides map data for about 80% of cars with in-dash navigation systems in the two continents. Third party car vendors and service providers can also access this Open Location Platform data pool from HERE and they will also be allowed to contribute their own data and thus increase data quality.
Digital maps a battleground
There has been a mad scramble for some time now in the field of digital maps as the battle for autonomous cars gets hotter. Digital maps are the lifeline for driverless cars since they require an up-to-date plan of a vehicle's surroundings to the nearest centimeter, in order to react in real time. 
While Google, which was the one of the first to experiment with driverless cars, snapped up mapping company Waze in 2013, Uber has been on the prowl too for some time now, Apple, which has been picking up smaller mapping companies in its effort to give a run to Google for its money, is also reported to be engaged in a top secret autonomous car project, though there has been no official confirmation so far.
Immediately after selling its mobile phone portfolio, when Nokia had sent out a clear message that HERE was surplus to its requirements and that it was considering "potential divestment," there was a rush for buying the mapping unit, with Uber reportedly offering $3 billion. While Facebook and a number of other tech companies were also reportedly interested, the German car giants finally came together to seal the deal.
At the time of HERE's acquisition, the auto consortium has said it wanted HERE to lay the foundations for the next generation of mobility and location based services. The auto industry's active interest in the mapping service was owing to new assistance systems that extremely accurate digital maps provided, thus enabling them to finally move towards fully autonomous driving. The HERE acquisition was largely seen as a move towards establishing a de facto standard that could in fact hasten the arrival of the connected mobility ecosystem.
A year since the acquisition, the Paris announcement shows the fun has just started.