High productivity, increased safety and high accuracy are the benefits that mobile mapping systems can bring. In a world where cut-throat competition has become a norm, accurate and productive data collection has become the bread and butter of many institutions.
The importance of data collection is not limited to financial institutions, but has become essential to myriad of sectors like emergency services, construction, agriculture, insurance, etc.
Realizing the importance, various companies are coming up with solutions that can capture geospatial data from a mobile vehicle. As per Wikipedia, these mobile mapping systems are "typically fitted with a range of photographic, radar, laser, LiDAR or remote sensing systems that include synchronized navigation sensors and imaging sensors mounted on a mobile platform. The primary output from such systems include GIS data, digital maps, and georeferenced images and video."
These systems can capture about 1,000,000 measurements per second. When combined with positional equipment, these georeferenced data points can be used to create accurate, three-dimensional digital elevation models (DEMs) or Digital Terrain Models of almost any environment.
Have a look at top mobile mapping solutions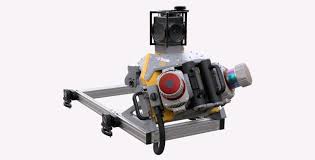 A mobile mapping solution for large-scale scanning and mapping missions.
The MX9 mounts on top of a vehicle and rapidly captures dense point clouds and images—both panoramic and multi-angle. Rich corridor data can be collected at highway speeds, significantly improving data collection on busy highways and avoiding costly lane closures.
It is the next-generation solution for your needs today. To know more click here.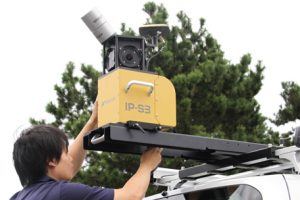 The IP-S3 mobile mapping system offers high density, high precision, point clouds combined with high resolution panoramas from a system that is smaller, lighter and easier to handle.
IP-S3's positioning system is an integration of an Inertial Measurement Unit (IMU), GNSS receiver (GPS and GLONASS) and a vehicle odometer. It provides precise positioning and attitude in a dynamic environment.
The rotating LiDAR sensor captures the environment with a rate of 700,000 pulses per second. During each rotation, the 32 internal lasers cover the full 360 degrees around the system, each from a slightly different viewing angle. This minimizes gaps in the point cloud which arise from obstacles or dead-angles and removes the need to install multiple scanners. To know more click here.
Also Read: Do you know how many types of LiDAR are there?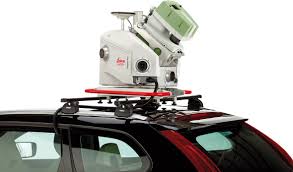 The Leica Pegasus:Two mobile mapping solution uses one or several laser scanners in combination with GNSS receivers, IMU and a DMI. Acquire accurate and precise spatial data with six to eight  cameras on any vehicle.
This innovative mobile sensor platform will not only capture point cloud and imaging data but also collects data from additional sensors. Sky or pavement assessment cameras, noise pollution sensors, air quality sensors or ground penetrating radar (GPR) for underground asset mapping all leverage the concept of a multiple sensor platform. To know more click here.
Leica Geosystem's another product which has pushed mobile mapping solutions to a new level is Leica Pegasus:Backpack.
The Leica Pegasus:Backpack is an award-winning wearable reality capture sensor platform. A highly ergonomic design combines five cameras offering fully calibrated 360 degrees view and two LiDAR profilers with an ultra-light carbon fibre chassis. It enables extensive and efficient indoor or outdoor documentation at a level of accuracy that is authoritative and professional.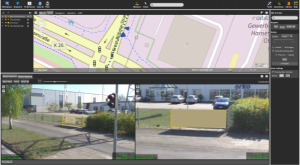 The Orbit GT's 3DM (3D Mapping) software makes it possible to manage, extract and publish data coming from any device: mobile, backpack, trolley, handheld, drone, aerial and tripod laser scanners. Using a complete and simple workflow, it starts from capturing reality, over modeling the environment to end up sharing the 3D data all over the world. To know more click here.
While Gexcel has various easy to use and cost-effective surveying products. Its Heron wearable mobile mapping is not to be missed. To know more click here.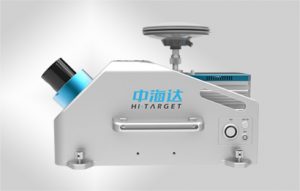 The HiScan-C is a fully integrated mobile mapping system with HI-TARGET advanced 3D laser and geo-referenced digital imagery which proofed to be a perfect solution when a massive amount of asset data needs to be collected in a short time. By combining leading-edge technology with a deep understanding of surveyors' workflows, data integration and maintenance across the lifecycle of projects, the HiScan-C enables surveyors to improve workflows for field data collection and productivity. To know more click here.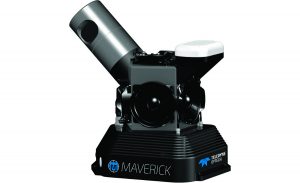 Weighing under 9 kilograms, Maverick is easily mounted on a variety of platforms, including vehicles, ATV/UTVs, trains, and backpacks. This highly portable system operates in widely varying conditions, including indoor GNSS-deprived environments, and can be used for projects of any size and scope.
Combining high-resolution 360 degree imaging, high-definition LiDAR, and an integrated position and orientation system, Maverick delivers impressive and accurate mobile data. It collects up to 700,000 data points per second, and captures high-resolution images using six high-quality 5-MP sensors. The Maverick system is packaged with real-time display and feedback, along with Distillery software to provide imaging, LiDAR, and GNSS post-processing. To know more click here.
Also Read: 5 ways LiDAR is transforming the world before our eyes