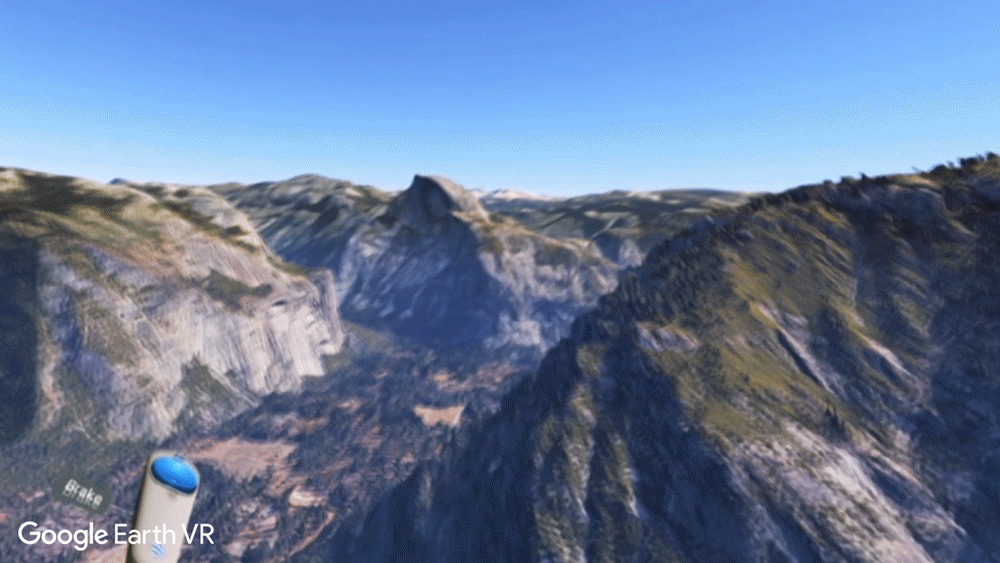 Explore the world from totally new perspectives. Stroll the streets of Tokyo, soar over Yosemite, or teleport across the globe.
Google is calling you. And this one is as big for geobuffs as for travel enthusiasts. All you need is to be a proud owner of HTC Vive. Google has introduced Google Earth VR on November 16, a move it calls its "next step to help the world see the world". Google Earth VR covers the entire 196.9 million square miles of the planet.
The app, which is currently a free exclusive for HTC Vive owners, is similar to the Google Earth mapping apps or Street View. But where it gets different and much, much more exciting is that with the Earth VR, a user can virtually fly freely around the globe. Just put on your goggles and you are ready for a Harry Potter-on-his broom feeling. You can zoom in and out on any spot on the globe and get a 360-degree view of the world. What is out of the world is the sheer depth of the 3D content the app has.
Google Earth VR comes with cinematic tours and hand-picked destinations that send you to the Amazon River, the Manhattan skyline, the Grand Canyon, the Swiss Alps, and more, Google announced in a blog post on Wednesday. VR Apps product manager Mike Podwal also announced in the blog that by next year there will be "more updates on Google Earth across other platforms".
With Earth VR, you can see the great canyons, visit your favourite cities or stand atop the highest mountain peaks. And even though there is no Google Sky yet, you can soar into space with this one and take a look at "our pale blue dot" from up there.
Google Earth VR can be downloaded in the Steam Store for free.
Earlier, Microsoft had announced launched HoloTour that allows headset wearers to visit different cities around the world through a totally immersive VR experience.
System requirments
Minimum:
OS: Windows 7 SP1, Windows 8.1 or later, Windows 10
Processor: Intel i5-6400 equivalent or better
Memory: 8 GB RAM
Graphics: Nvidia GeForce GTX 970, AMD Radeon R9 Fury equivalent or better
Network: Broadband Internet connection
Storage: 4 GB available space
Recommended:
OS: Windows 10
Processor: Intel i7-6700 equivalent or better
Memory: 8 GB RAM
Graphics: Nvidia GeForce GTX 980 or better
Network: Broadband Internet connection
Storage: 8 GB available space