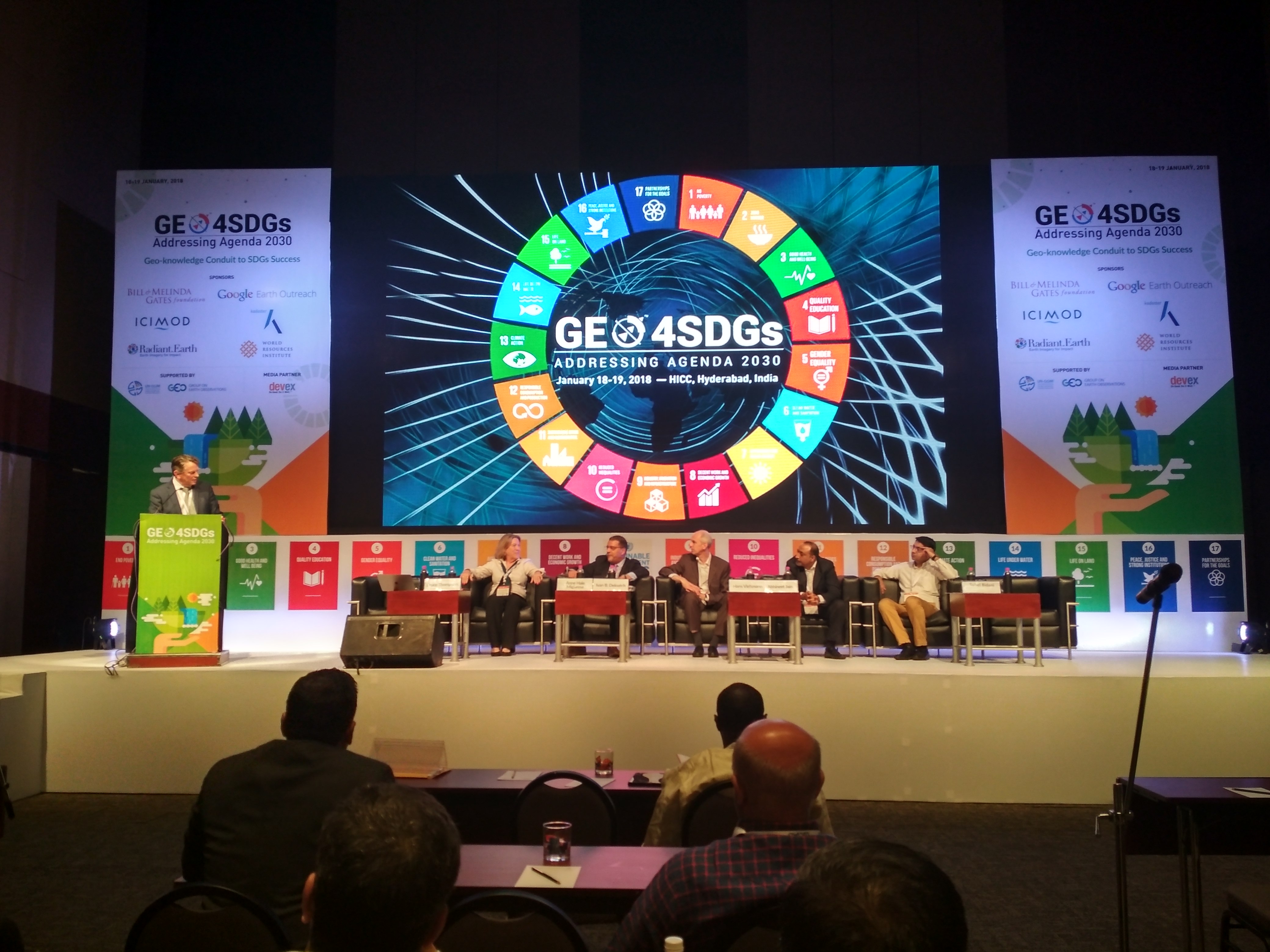 Geospatial data and services provide a location-based modeling to individual countries to understand the UN's Sustainable Development Goals. Achieving the SDGs requires the partnership of governments, the private sector, civil society, and citizens alike and requires unprecedented amounts of data to achieve and monitor them, and to make sure that we leave a better planet for the future generations.
So that no one is left behind, we are looking for innovations that bring together new sources of data that includes big data, location-based citizen-generated data, IoT, and open data platforms. The emergence of Big Data offers new opportunities to individual countries to gain new insights and develop various private-public partnerships to achieve the SDG goals.
"Collaborative mechanism and capacity building frameworks are necessary to advance the use of Big Data for SDG's in the global data ecosystem", it's something that was discussed in the Big Data session at the Geospatial World Forum 2018. Apparently, it came out in discussion that there are huge possibilities in combining Big Data with machine learning.
Challenges of Big Data
In a presentation, Abhineet Jain of DigitalGlobe shared his perspective on Big Data. He said, "In the context of Big Data, we collected nearly 80 terrabytes of the data from day to day basis. And if we put it all together, it's nearly last 17 years, we have collected nearly 100 petabytes of data" Now it is on us that how we make use of this huge amount of data, which can be a huge challenge.
But DigitalGlobe, in a very traditional way, we have been storing these datasets in datasets. So in their research they found out that if they used traditional way of transferring the data, it's going to take huge amount of time, so they worked in partnership with Amazon to found the answer in cloud. This is one big step in understanding the data.
How it is helping in achieve the SDGs?
Using artificial intelligence, the company from its huge repository of datasets can map poverty. With crowdsourcing and high-resolution remote sensing data, one can eradicate child slavery and human trafficking to achieve sustainable development goals.
Similarly, new data sources, like aerial images of road networks, crops, digital health records, phone call records, night time lights from satellites, social media sentiment, and environmental sensors, etc., provide more frequent data flows that can be used to complement official statistics, empower citizens, and provide better monitoring and feedback loops.
Sustainable Development defines the data revolution for sustainable development as the integration of data coming from new technologies with traditional data. Achieving these goals requires integrated action on social, environmental and economic challenges, with a focus on inclusive, participatory development that leaves no one behind.