Data analytics is one of the hottest trends in enterprises today. Companies are dependent on data analytics for a wide array of services and features which help the company achieve its goals faster and deliver utility to its customer in a timely manner. When conventional data analytics is powered with location and geospatial, it holistically takes care of the customer requirements. Geospatial technologies enhance the utility, functionality as well as the relevance of data analytics.
"Data Analytics provides a 360o view of customer segments and their needs. Organizations can foresee customer demands through predictive models and drive supply chains more effectively", says Nishikant Nigam, EVP and Chief Delivery Officer, CSS Corp.
GIS tools have the unique ability to slice and dice terabytes of data in real time to derive decisive insights into understanding spatial trends and associations, adds Nigam.
There is a wide prospect of an increase in the use of spatial technologies. Geospatial data analytics is driving businesses and fostering innovation across different verticals. It also enriches the user by offering him a new perspective of data interaction by enabling users to recognize new patterns and connections, which can't be showcased in traditional methods using graphs.
"Geospatial technologies enable a 3D view of business data through a map, the required spatial information can then be identified through latitude and longitudinal coordinates to extract demographic and customer information. This collaboration of tabulated data and locational data gives precise context by analyzing heterogeneous information available across complex system environments", believes Nigam.
Faster decision-making
The use of geospatial in data analytics infuses fresh dynamism and assists companies and customers, but it also has an important application in streamlining decision-making. The first prerequisite for good decision-making is complete knowledge and awareness of data. Convergence of GIS and data analytics merges flexibility and foresight which is crucial for any company looking at exploring new markets and focusing on customer satisfaction. Location is a vital component of geospatial which unravels the complexities and provides new insights about current and emerging trends.
Data analytics has been increasingly leveraged to discover new markets, develop customer insights, create better customer experiences, streamline processes, and drive innovation. It has also become indispensable and provides businesses flexibility and foresight while charting future roadmaps, opines Nigam.
Nigam also concurs with the immense benefits that convergence of GIS and data analytics yield. He adds, "This convergence is of true value since it helps in locating valuable customers, predict purchasing decisions and patterns, mapping similar customers, evaluating success and failures of marketing campaigns, and the impact of weather on customer footfalls. When data insights are associated with location data, it can generate actionable insights, which can further be visualized to infer what and where to act on, while optimizing leadership efforts to take more informed decisions. "
Increased viability in the era of automation
With increasing automation, more and more organizations would embrace geospatial and explore avenues for a geospatial-based methodology to stay relevant in their lines of business and deliver quality and excellence to their customers in an evolving technological paradigm, which would be both incomplete and inconsistent without a location and a geospatial component. Emerging technologies would work in tandem with GIS and serve as the foundation for path-breaking research and innovation.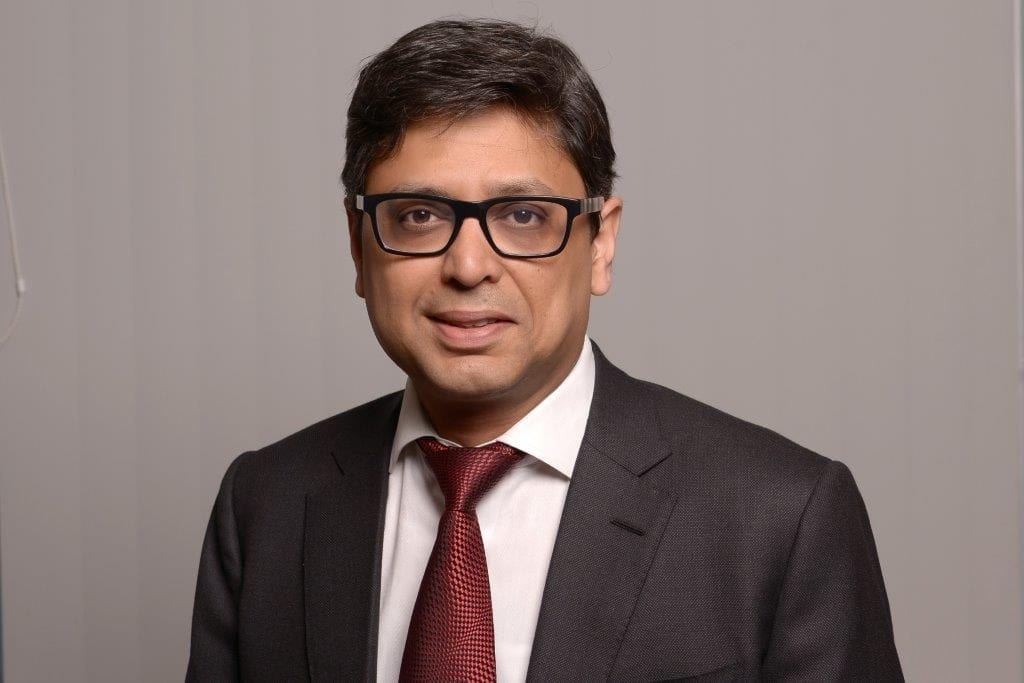 Affirming the increased viability of geospatial analytics in the era of automation, Nigam says, "The digitization imperative is driving organizations to rely more on digital data to drive decision-making processes. The processes depend on data accuracy and reliability, making GIS and geospatial capabilities a strategic and business critical asset.
He also believes that with organizations looking at refreshing ways to discover new patterns and relationships in data, GIS and geospatial tools is being increasingly leveraged to visualize data and derive broader perspectives through deeper insights.
Advantages over conventional analytics
Geospatial data analytics offers a host of advantages over conventional data analytics which doesn't factor location. First of all, such an analysis that lacks the dimension of location and GIS would be incomplete and bereft of any insights. Often this data could be misleading as well or fail to provide sufficient information.
Explaining the superiority of GIS-based analytics over numerous other such methods, Nigam says, "The biggest advantage is the ability to visualize data, due to which one can deduce new perspectives and perceive new trends. The visual component can enable decision-makers to get intuitive insights to identify business opportunities".
He further adds, "Location is the new value multiplier and provides insights by showing us where, why and when situations arise in space and time. Data without the spatial component is unidimensional and independent, whereas spatial data is autocorrelated and multidimensional."
Role in the betterment of society
The role of geospatial analytics, however, is not only limited in bolstering organizational capabilities, delivering customer satisfaction and sharpening decision-making within the ranks of an organization for its goals. It is playing a very important role in addressing grave social issues and uplifting the poor.
It is empowering philanthropic endeavors through the use of satellite imagery.
Socially pressing issues such as poverty, child trafficking, and disaster response management are being addressed through spatial data, which otherwise would have been impossible, adds Nigam.
New innovations to propel growth
Further cutting-edge research in GIS would lead to more innovations in the realm of data analytics and expand its horizons.
"Geospatial data is also becoming a key ingredient to propel Virtual Reality, AI & ML research, by providing location-based data to strengthen algorithms and content repositories in spatial topological data analysis, including change detection and feature selection efforts. Researchers are also looking at maximizing the use of spatial information in enhancing socio-demographic data", believes Nigam.
Emphasizing on the prospective opportunity areas and multiple new applications, Nigam focuses on Geomedicine, which is an emerging area, used to derive contextual understanding between patient health and his environment,
He further adds, "Geofencing will be used to identify user location and identity, IoT applications will be empowered with a geospatial layer to link multiple sensors to create Uniform Resource Identifier given to objects. These are some of the interesting disruptions we can look for which can enable new levels of value while ensuring data insights are far more reliable and dependable."
Rapidly booming market
Geospatial analytics market is booming rapidly and shows promising prospects. As per the 2019 GeoBuiz report data analytics-GIS market is expected to touch $88.3 billion by 2020, growing at a CAGR of 12.4%.
Exuding optimism about the market, Nigam says that The landscape for location-based data is expanding and the future looks exciting. As per a study by MarketsandMarkets, between 2017- 2023, APAC will be the fastest growing region for extensive use of geospatial technologies to identify potential markets and drive strategic decisions in engineering, construction, mining, manufacturing, insurance, and agriculture. Currently, 3D GIS technology is being used in the development of smart cities across various South East Asian countries.
Vision of CSS Corp in geospatial analytics
Speaking about the vision of his company, CSS Corp, Nigam highlights the growing mainstreaming of geospatial data analytics and how CSS Corp has chosen to become a global geospatial player with a niche set of industry agnostic services encompassing Geospatial Information Systems (GIS).
We have now strategically chosen to become a global geospatial player with a niche set of industry agnostic services encompassing Geospatial Information Systems (GIS), Geo-image processing, Mapping, and Geo-analytics services, he says.
"We are envisaging the integration of GIS with data analytics in every business which is data-centric. Our vision is to bridge our clients and their customers to enable repeatable engagement experiences by helping them realize vast potential that lies in their data – its ability to impact decisions and change strategy roadmaps. We intend to enable this by providing actionable insights through spatial data, identifying interdependencies between objects, assets, relationships, scenarios and help organizations discover critical spatial relationships across datasets".