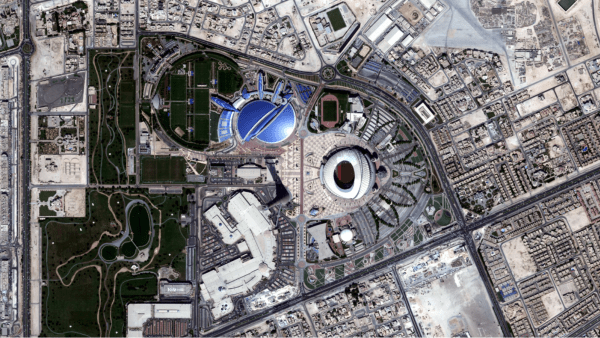 From balloon Imaging to automated drone imaging, aerial imaging has truly come a long way. During its inception, aerial imaging was primarily used to track wartime activities, but it wasn't welcome as people regarded aerial imaging as an intrusion in their privacy.
However, in due course of time, people began to realize that there is more good to it than bad. Gradually, aerial imaging became an integral part of various industry verticals such as information and communication technology, defense, civil engineering, forestry, agriculture, energy, and many more.
"Automation is at the Wheel": Technological advancements are driving the Aerial Imaging Market
The first ever aerial photograph was taken from a hot air balloon in the year 1858. Although the image has not been successfully retrieved, researchers have discovered enough evidence that this, in fact, was the first ever aerial photograph.
In the early 1900s, aerial imaging experiments emerged in the form of war and as people started to relish the positive side of aerial imaging, technology started playing its part.
After aerial imaging was fully and ethically accepted, the market saw contribution from government organizations. There were a host of investors hovering around, waiting to pounce upon an innovation. Soon enough, aircraft aerial imaging was introduced and technology hasn't looked back since.
The Drone Renaissance
World War II saw the emergence of several drones, with the aim of tracking activities of enemies. Although these drones were not commercially successful, they sufficed for smaller needs. The conventional drone was identified as hugely unreliable and, at the same time, an expensive novelty. But the advent of several technologies enabled highly efficient drones, with the ability to operate in an unfavorable environment. The physical development in the construction of drones was an added advantage along with the improvements in pixel and image qualities.
Drones were initially used for defense purposes, now they have emerged as one of the most sought after aerial imaging techniques. Aerial imaging through drones is used in numerous applications such as entertainment, geographical and environmental studies, wildlife observation, and other intriguing purposes. Companies such as DJI have collaborated with imaging companies with a portfolio of high-quality cameras and the result has been evidently fruitful.
UAVs providing tremendous growth opportunities
Unmanned Aerial Systems (UAS) have set an exceptional platform for aerial imaging. The extraction of images of the highest pixels has opened up a host of new applications. The use of UAVs for civilian mapping has caught the eyes of several investor firms. UAVs are able to deliver images of the highest order at low altitudes, typically around the range of 400 feet. Unlike aircraft, UAVs are affordable to end users looking for aerial imaging systems within a confined budget.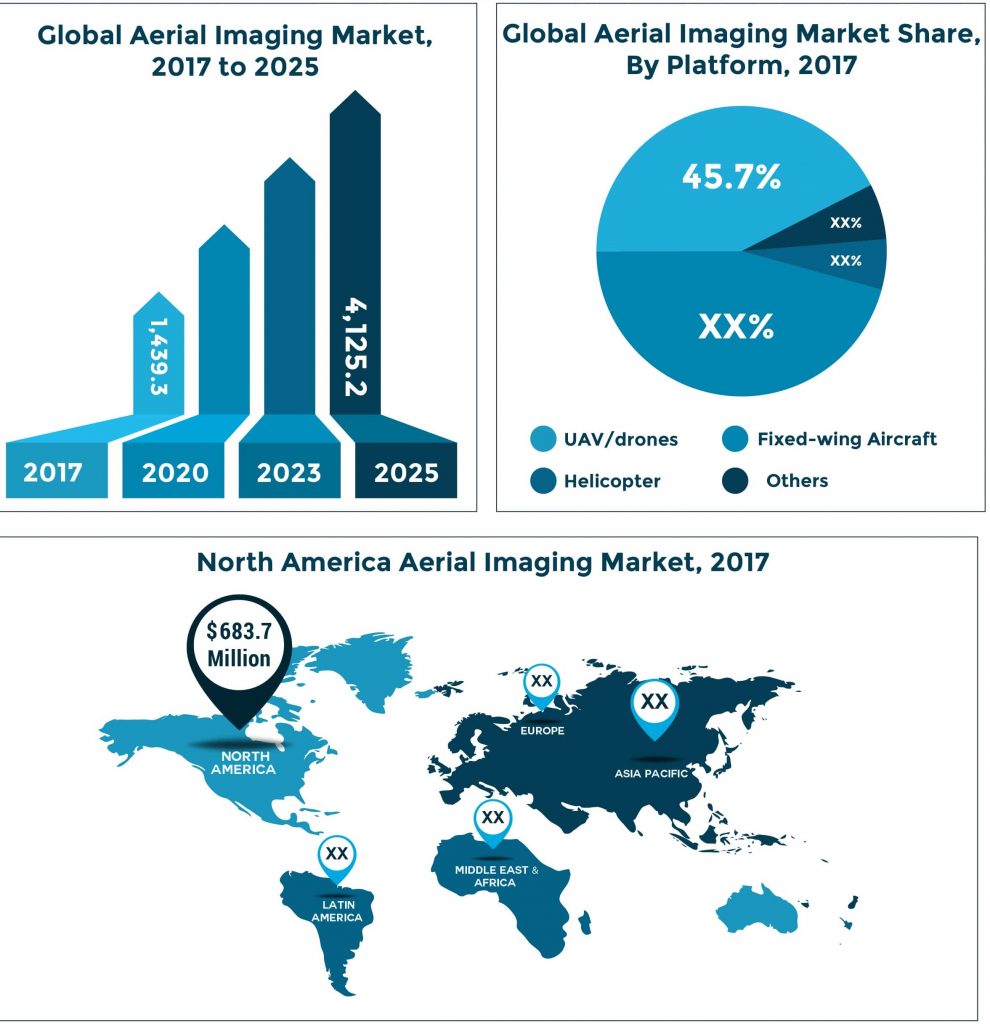 Additionally, UAVs have found applications in geospatial studies and soon enough, the UAV applications will go through the roof, enabling the growth of the aerial imaging market on a global scale. 
Applications of aerial imaging in defense can be particularly highlighted. Aerial drones and aircrafts have served security purposes for decades. As concepts such as unmanned aircrafts and robotic drones are set to breakthrough, we can only expect an exciting future for aerial imaging market. Influenced by the technological interventions and a host of applications, the aerial imaging market is expected to expand at a rate of 14.2% in the coming years. Altogether, the manner of technological advancements indicates that aerial imaging techniques will truly evolve in the coming years.
Note: This is a guest blog by Tanay Bhalla, who is a part of the content team at Fortune Business Insights.