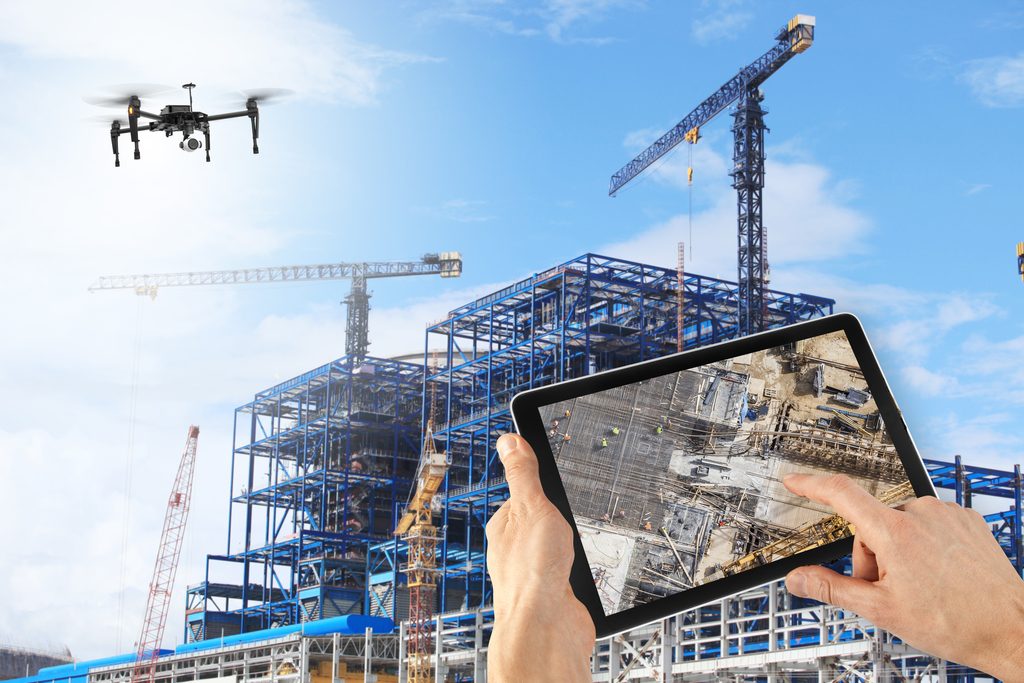 The construction industry is changing rapidly and to cater to the booming demand and increased expectations, the role of technology would increase at every level of construction. It is expected that in the next 10 years, the use of drones in construction will register a manifold growth and for futuristic buildings, drones will play a leading role.
Drones would lower the costs of projects, increase productivity and enhance data sets through improvements in photographic visualization. Improvement in surveying accuracy would be another benefit of using drones in construction which would help in saving both time and money. Increased use of drones in the construction industry will create new jobs and add value to the economy.
Transforming construction
As per a PwC report, around 600,000 people will be employed in the drone industry by 2030. The report also says that other than providing inexpensive and efficient surveying construction sites, inspecting disrepair of buildings, drones would also help to collate 3-D information and seamless integration with the BIM systems that would revolutionize the construction sector.
Another report by Goldman Sachs says that the biggest use of commercial drones would be in the construction sector, mainly in surveying and mapping sites. It estimates that total global spending on drones in the commercial market will be $100 billion.
Incorporating drone flight throughout all phases of the construction life cycle would provide a comprehensive record of all activities, enabling the managers and supervisors to keep track of everything until the completion of the project. This would leave no room for speculation and doubt. And unnecessary delays in projects could be avoided as the exact duration by which the project would be completed would be known.
Benefits over other methods
In the age of automation, construction industry cannot keep itself insulated from the changes and this explains the increase in BIM adoption in recent years.
Rob Walker, PwC's UK engineering and construction leader, said: "Embedding drone flights in the construction lifecycle can provide a compelling 'golden record' of activity and we are already seeing tangible benefits from users". Survey times can be 400 times faster than conventional methods, costs reduced by as much as 40% and data can be shared via the cloud with multiple stakeholders anywhere in the world, stressed Walker.
This enables faster decision making, and people can be freed up to focus on higher-value work – and this is just the start of our drone journey and tighter integration with other sources of management data."
The highly reliable and precise information collected by drones would offer real-time monitoring and supervision would be easy as there would be no need to physically visit the site of the project. Collaboration between different teams and parties working on a project will be enhanced as everyone would be adequately informed and there won't be any miscommunication.
Interestingly, the increased use of drones will also boost BIM adoption. Drone would also make it easier to create 3D models which then can be imported with BIM. It would not only increase productivity and efficiency but also provide a better understanding of the project.
Drones can capture dozens of high-resolution imagery of the project area. The images can then be combined. Another crucial benefit of drones would be that the data could be embedded into BIM package in different file formats. This would make the workflow simpler.
A key benefit of using drone technology and the specialized photogrammetry software is that the data can be imported into BIM or CAD packages in various file formats. This makes integration of the digital 2D/3D data into workflow processes simple.