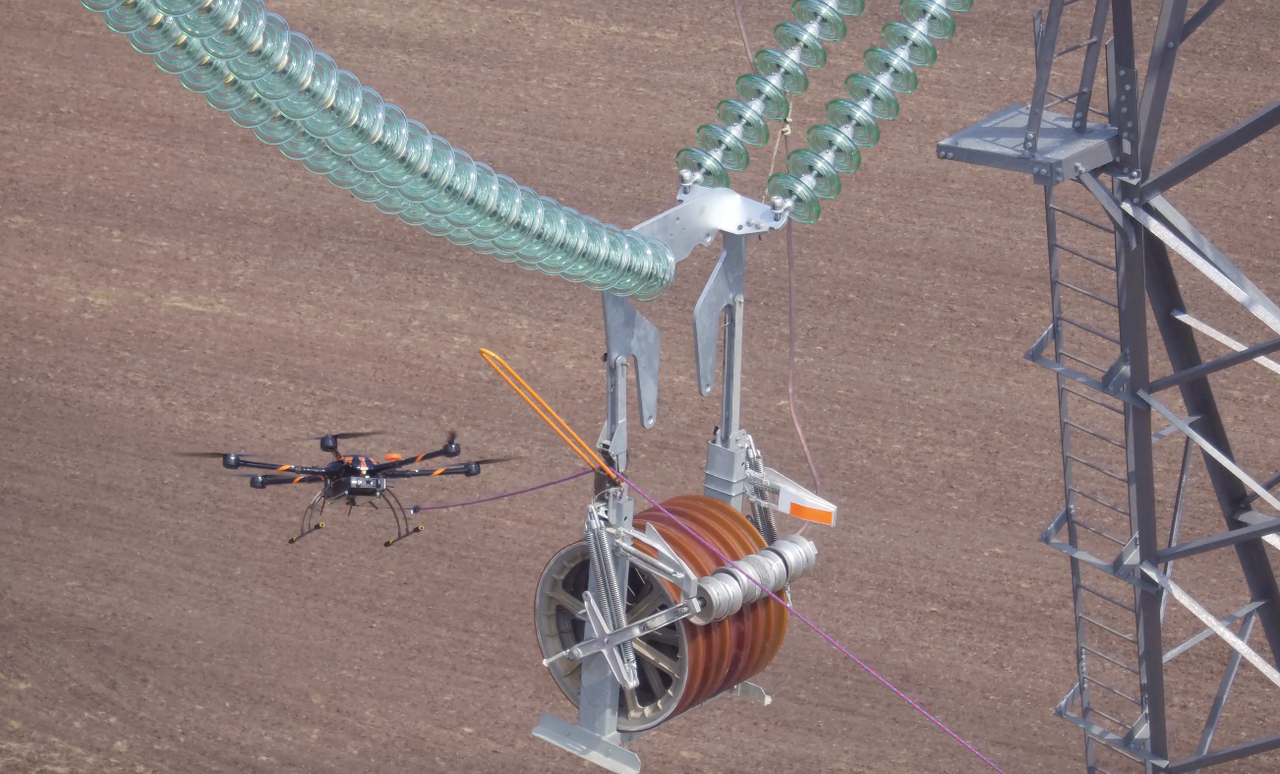 Line pulling as a job involves great danger. Transmission line workers, everywhere in the world put their lives at risk every time they go out for repairing old lines or laying out new ones. However, with a variety of new drones coming out, it is now changing very rapidly.
UAS developing companies, Sharper Shape and SkySkopes in cooperation with an investor, have developed a project that uses the Sharper A6 UAS to string sock lines for a 675 kV line construction project. The UAS is being used to pull some of the largest transmission lines in the United States.
Essentially, Sock pulling is an act of flying a strong and lightweight rope and attaching it to the towers. Currently in the US, most overhead transmission line new construction uses helicopters to pull a sock line to a temporary connection through a pulley system.
The sock line can then be used to pull the transmission line through the pulley system. As you can imagine the helicopter needs to be maneuvered with great care, otherwise it can get crashed. But a UAV like Sharper Shape A6 is competent enough to take up the task hands down.
To gain more insight on the subject, we interviewed Paul J. Frey, Vice President (Sales), Sharper Shape. Here are some exclusive inputs from him.
The company is involved in a number of drone projects in the US, and most recently it helped in restoration works after Hurricane Harvey in Houston, Texas, where it flew missions to assist linemen in determining the state of switches on poles in flooded areas. It is also provided aerial situational awareness to the utility's emergency operations center, streaming live video of a flooded substation as well as the efforts to install a mobile substation.
In addition to Harvey, Sharper Shape also flew Automatic Detailed Inspections (ADIs) of transmission circuits in Minnesota, North Dakota and Virginia. Sharper Shape is also working on a project with EEI and 7 of their member utilities to explore opportunities for the use of drones to improve utility operations.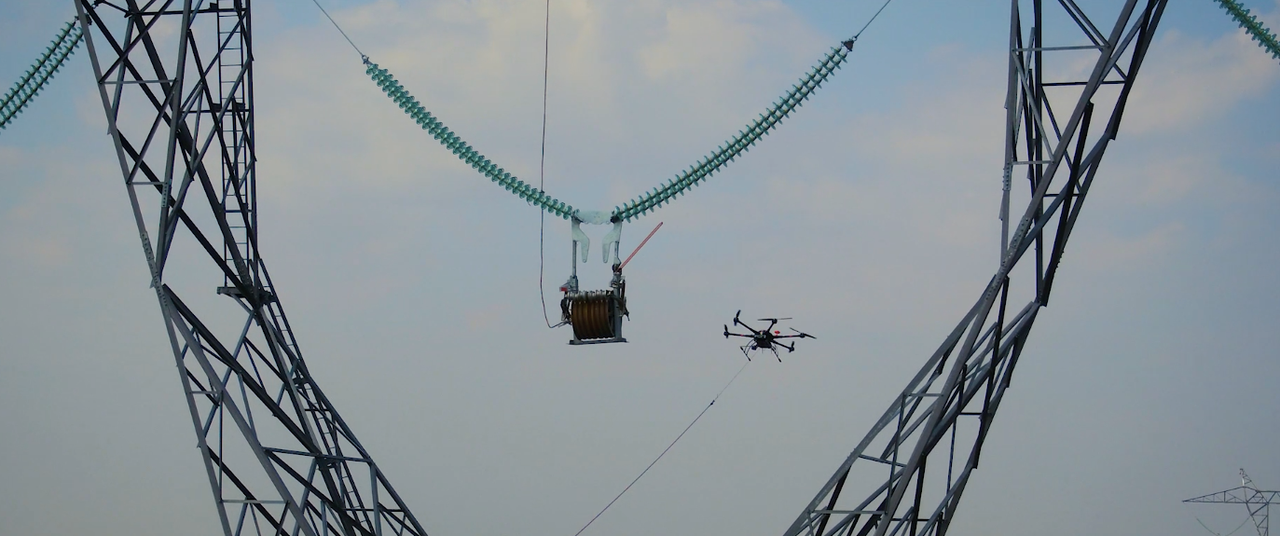 When asked where such drone concepts can be applied, Frey said, "I really think we are just scratching the surface of what can be done with drones. As Sharper Shape continues to work with utility companies, the possibilities continue to present themselves. As the article started, we were asked if we could pull sock line with our heavy lift drone."  He added, pulling a 765 kV line was certainly "challenging for us." Sharper Shape continues to look for opportunities to work with utility partners to meet challenges.
As far as the safety is concerned, Frey said, "With a professional pilot in command who is following all of the FAA rules and regulations, drone flight is perfectly safe.  At Sharper Shape we only fly with pilots that are Part 107 certified professional pilots as is the case with our partner, SkySkopes."