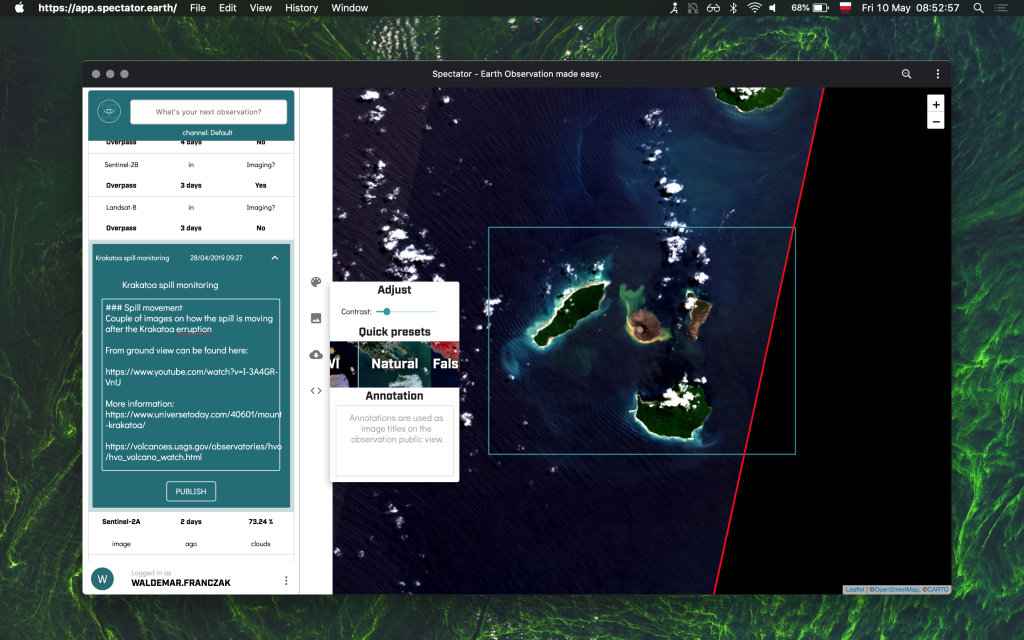 A Polish startup found in 2017 is working towards removing obstacles preventing satellite remote sensing from going mainstream.
It was in 2017 that two data engineers, Waldemar Franczak and Kamil Tymczyszyn, started a company called Spectator, with the mission of popularizing and simplifying the use of satellite images. Interestingly, the Polish startup did not have its user base predefined — anyone from a specialist to an amateur could be a potential user.
"Earth observation solutions are applicable to each and every place in the world, but clients expect to be able to see what they are buying. To reach them and scale, you need a web app. However, building a platform based on satellite data is much more difficult than building a basic web app, which nowadays can be done with solutions such as WordPress," says Waldemar Franczak.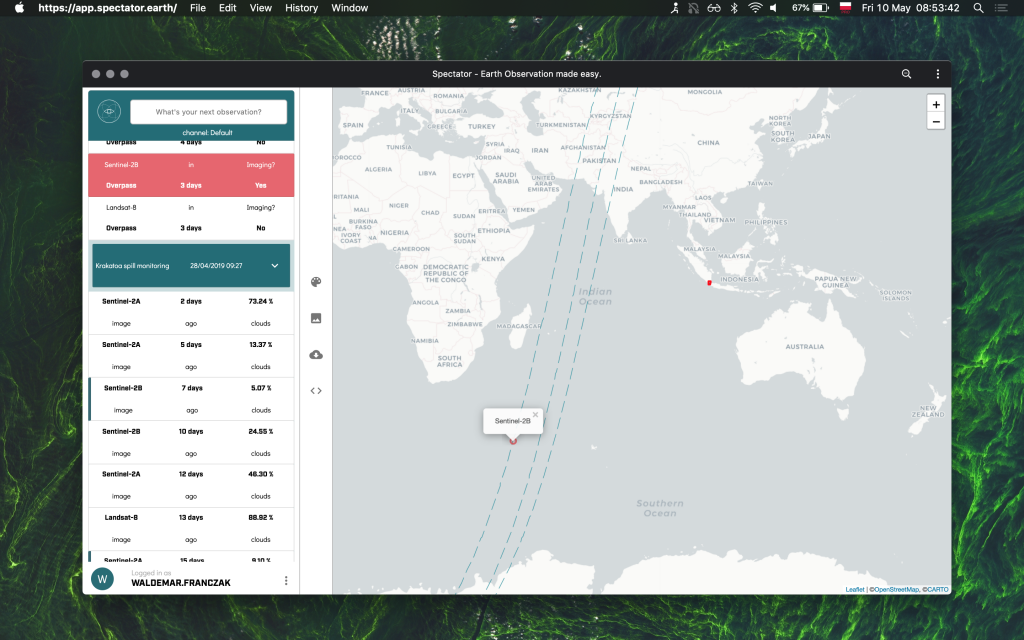 The company's operational area is satellite image processing and developing integrated GIS systems based on EO data. An integral part of its operations is a web platform.  "Spectator platform simplifies creating products based on satellite imagery. It centralizes and automates satellite image access for easier data discovery and acquisition planning. It also allows to collaborate for product development and gives the possibility to build a customized interface for the client," adds Franczak.
After releasing a beta version that represented only a fraction of planned features, the company managed to attract hundreds of registered users and also secure a couple of paying customers. "Our clients are mostly earth observation companies and institutions dealing with geoinformation," explains the company's founder. 
Also Read: Major investigative exposes by satellite imagery over the years
So, what kind of revenue model does Spectator follow and how does it attract funding? "We are bootstrapped without an external source of funding. We decided we want to first build viable business before scaling up and using VC (venture capital) funding. Spectator uses a subscription-based model with three plans — free; for individual, non-commercial users allowing to access API; and a commercial plan which allows building your app with a customized theme, logo and name. The commercial plan can be upgraded depending on the expected number of app users and requests," says Franczak.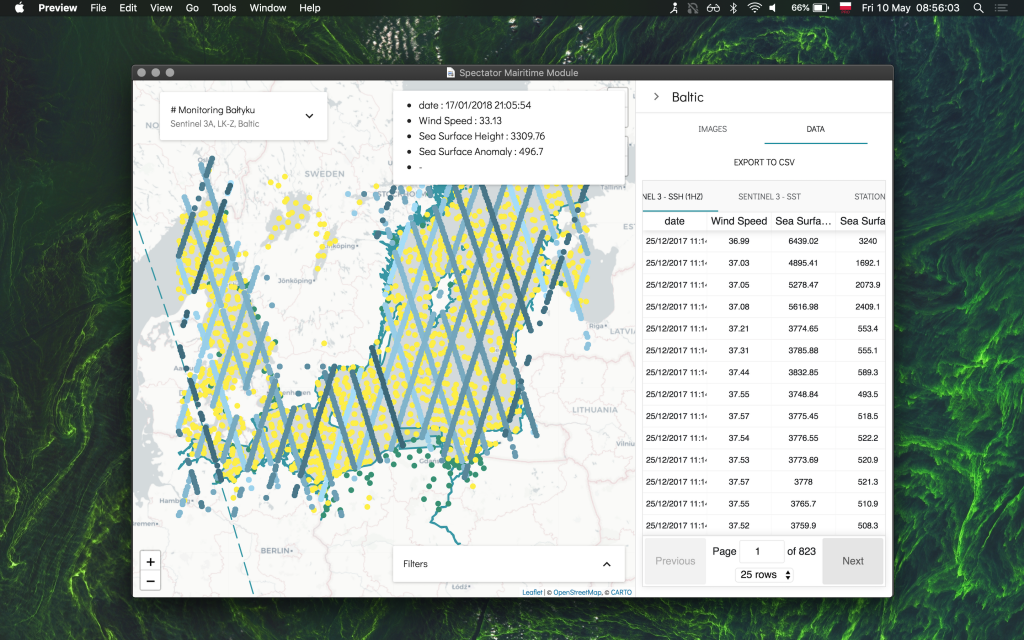 Attracting users, getting constructive feedback and finding a way for the people to pay for newly created value were some of the top challenges for the company. "We overcame these challenges by using existing distribution channels through a previously built business network, using a personal approach when asking for feedback and a lot of testing with the user group," Franczak adds.
Ask him if he has tips or suggestions for people who want to venture into startups in the geospatial domain, he says, "Validate your idea before you start building anything. Build a solid group of early adopters. Don't be afraid of testing different business models."
Also Read: Data analytics to shape the future of earth observation