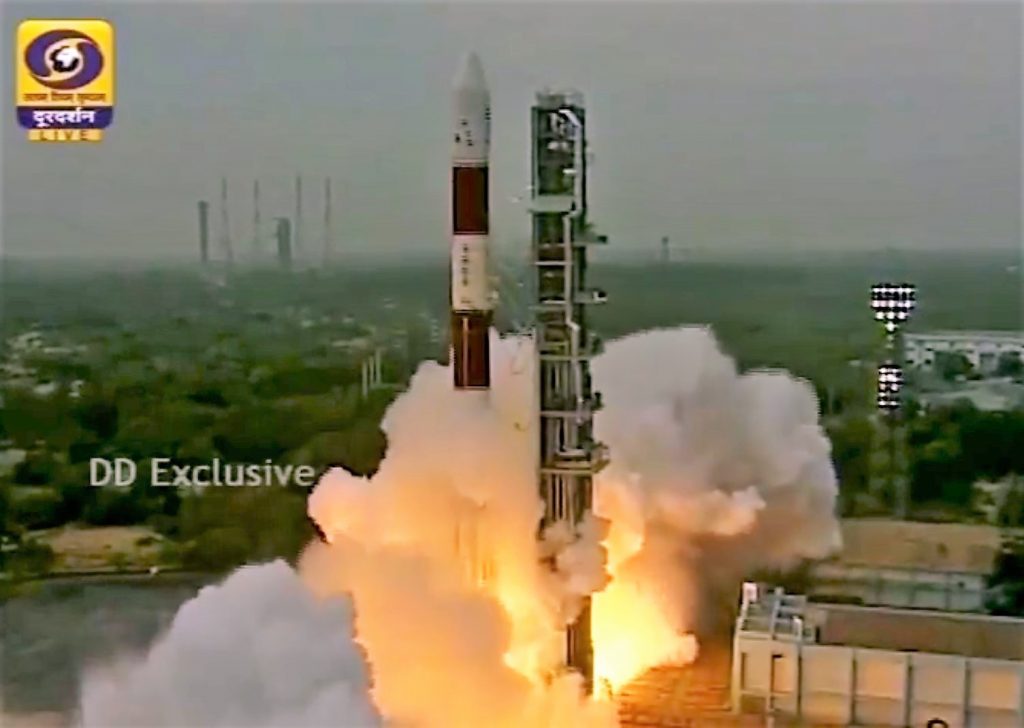 BlackSky  Pathfinder 1, which is expected to revolutionize earth imaging, was among the eight satellites launched into orbit by ISRO on September 26.
More about BlackSky  Pathfinder
The 44-kg Pathfinder 1 and its yet-to-be-launched twin Pathfinder 2 are expected to demonstrate earth imaging technologies that could make it possible the company's plans to provide for high-resolution image of any location on Earth within 90 minutes of it being captured once the full constellation of 60 EO satellites are in place by 2020.
When fully operational, BlackSky aims to achieve revisit times of 10 to 60 minutes for most locations on Earth with image delivery times better than 20 minutes for the majority of cases.
As per the plans of BlackSky, which is a subsidiary of Spaceflight Inc, four operational satellites will be launched within one year once the pathfinder pair validates the imaging system and data processing chain. The company has lined up launches of 18 to 20 satellites per year, taking three years to establish the constellation.
How BlackSky Pathfinder is going to challenge the EO industry
With the one-meter resolution space fast becoming saturated, the business model of BlackSky hinges on revisiting time over a given area. "There is a lot of commercial opportunity in the 1 metre resolution space. [Therefore] at Blacksky  we are deploying a constellation of 60 satellites to change how we look at the planet. So, instead of viewing 1 or 2 revisits per day we are planning 40-70 revisits per day per day," BlackSky  CEO Jason Andrews had told us in an exclusive chat at last year's Euroconsult Summit on Earth Observation. "Ultimately, it is going to be very disruptive on how we look at the planet in a positive way because suddenly we can do things with satellites that were never before possible."
As per the full constellation plan, the satellites will be operating in different orbital regimes. While two satellites will deliver global coverage from sun-synchronous orbit, the rest are split in eight orbital planes. Since 90% of the global population reside between the latitudes 55 degrees north and south, BlackSky plans to focus on these regions. The constellation will be optimized to maximize revisit times over populated areas to track all sorts of human activity including security, flow of goods, services etc.
"Our business is going to come from everywhere," said Andrews, who feels that ultimately earth observation as a business boils down to the revise rates, the price point for the products and the user experience, and the EO industry can do much better in all three aspects. He also believes that new markets will open up as BlackSky brought the imagery prices down with time.
The BlackSky constellation will operate satellites in orbits inclined 51.6, 45 and 28.5 degrees – creating an ultra-high revisit rate for latitudes between 30 and 52 degrees. BlackSky is in the process of setting up at least 17 ground stations across the world to receive imagery and facilitate a rapid turnaround of maximum 90 minutes to reach any customer.