The United States of America and the United Kingdom retain their position as the leading geospatial ready countries in the Countries Geospatial Readiness Index-2018, finds the GeoBuiz' 18 report by Geospatial Media and Communications.
The global economy is at a pivotal point and as economies realize the importance of leveraging geospatial technologies to stimulate economic growth and bridge the evident socio-economic gaps, the need to assess and evaluate the geospatial preparedness of country becomes imperative. A composite index, the readiness index provides context and guidance to the government to optimize the benefits derived from spatial analytics, and location intelligence technology to create both economic and social value for better governance by 2025.
In its second edition, the Countries Geospatial Readiness Index (CGRI-2018), build on the 2017 edition, has not been necessarily undertaken to assign 50 countries with a definitive rank, but to develop a comprehensive understanding of the decision makers to formulate an inclusive and collaborative geospatial ecosystem strategy. The Geospatial Readiness Index is a blueprint for stakeholders (decision makers both public and industry) to use to develop efficient geospatial capabilities so as to maintain a global competitive advantage – and to deliver better geo-enabled services to consumers – contributing to robust national growth and development. In perspective, the CGRI-2018 establishes USA, UK, Germany, Singapore and the Netherlands as the leading geospatial ready countries.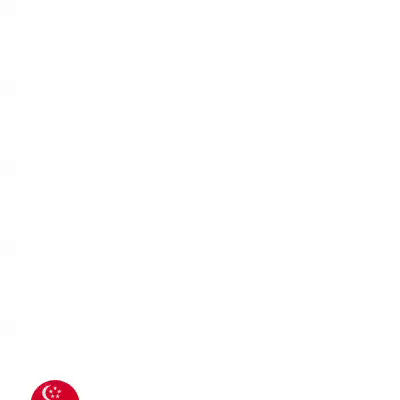 Not surprisingly, all the ten leading geospatial ready countries share key traits. The United States of America (USA), retaining its rank from last year, stands on top as the most geospatial ready country. Leading in all five pillars of assessment, the United States of America is at the forefront of the geospatial data infrastructure. With its' NSDI in place and timely updating of high scale (1:200; 1:250 to 1:5000) thematic layers, the country sets a precedence for its counterparts. The country was also the first to establish the Global Positioning System (GPS), which is being used widely across the world.  Furthermore, foreseeing an enabling policy framework for commercial growth of geospatial information and technologies, a National Geospatial Bill is submitted to the Congress for approval in 2017. Few of the landmark policies of the country include National Geospatial Policy, Open Data Policy, National Space Policy (2010) with the National Space Transportation Policy (2013) and the Commercial Remote Sensing Policy (2003).
In fact, all the leading geospatial ready countries have an enabling national geospatial policy framework (inclusive of data dissemination and data access) supporting the implementation of National Spatial Data Infrastructure, surveying and mapping policies, open data policies for geospatial data and otherwise, and Space policies.
These countries are also rich in institutions offering distinctive courses for higher education and research, developing a highly knowledgeable and talented pool of human resource for overall user adoption, industry and entrepreneurship and innovation advancement in the country. For instance, most universities in these countries have a dedicated doctorate, postgraduate and graduate programs for pure geospatial education. For instance, University of Twente, Netherlands, offers a Ph.D. in Geo-information and Earth Observation, and Ph.D. in Acquisition and Quality of Geospatial Information. Also, these countries have a wide range of inter-disciplinary courses inclusive of a GIS or a remote sensing elective. These courses range from M.Sc. Agricultural and Biological Engineering (Space applications with NASA at Kennedy Space Centre) by the University of Florida – to B.Sc. Civil Engineering (emphasis on Geomatics), at Marshall University, U.S.A., and many more such courses.
Furthermore, the users of these leading geospatial ready countries, both government and private are able to derive multifold benefits as they have the capability to integrate geospatial information with applications/hardware and software of different ecosystems such as IT and Engineering. Spatial integration, with the digital ecosystem, leads to the creation of unique solutions generating huge economic and social value for an economy.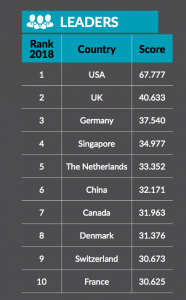 For examples, USA, Singapore and the European Bloc are using maps as a highly advanced tool for decision making. Maps in these countries are digital and interactive and are used for effective visualization, and communication of analysis, in an engaging way. These countries propel the use of geospatial information and technology in workflow management, and at an enterprise level to provide wholesome solutions to the users. The use of these solutions is not limited to traditional sectors like agriculture, construction, and disaster management, but is applied in specialized sectors like real-estate, building engineering, architecture, banking and financial services, retail and logistics, forestry, among many others.  Not surprisingly, these economies are developed and are able to sustain their position as leaders of the world economy owing to their apparent inclusiveness of geospatial strategy in all workflows.
Furthermore, these leading geospatial ready countries have a vibrant geospatial industry ecosystem. These countries have dedicated geospatial technology business incubation programs as part of national programs. For instance, UK-Catapult Centers focus on satellite applications among other areas; Geovation Hub, UK, is focused on property and location innovation; Space startup incubator of the USA and the Start-up Delta and Top Sector Alliance for Knowledge and Innovation (TKI) program of the Netherlands are of utmost importance to further the innovation and entrepreneurship landscape in the geospatial domain. Additionally, these countries have well-diversified representative industry bodies, professional member networks, and institutions along with a diverse spread of the geospatial industry players in products (hardware, software, and content), services and solutions categories for various geospatial technology domains.
In conclusion, while the developed countries lead the Countries Geospatial Readiness Index (yet again!), continuously developing a holistic outlook for framing and implementing geospatial strategies in tandem with expected digital transformations; it is the 'Challengers' and 'Aspirers' that hold the promise for future market growth – commensurate with the extent to which geospatial industry solutions will be strategically deployed to address the socio-economic development challenges in these countries.
To know more about the Countries Geospatial Readiness Index and where your country stands in the index, download GeoBuiz-2018.
Also Read