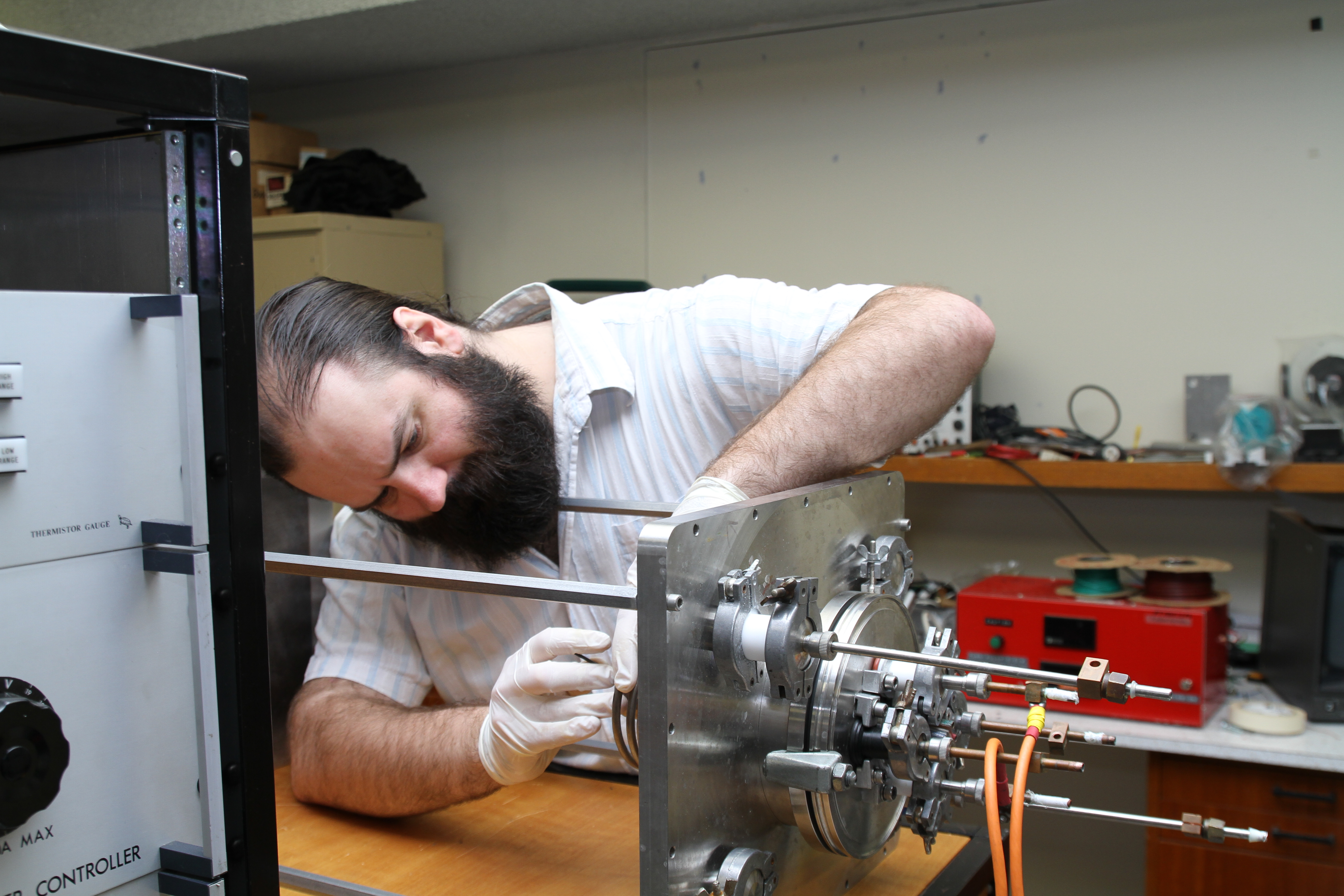 Have we ever pondered upon how floating space junks can cause major damage to the satellites orbiting around the Earth or many costly space missions? Neumann Drive can be of great help. The spacecraft thruster not only has the potential to remove fragmented rocket parts, defunct spacecraft, and other space junk, but also feeds on metal junk to power itself over long distances.
Neumann Drive is a pulsed cathodic arc plasma source that is being used as a spacecraft thruster.  It has been developed by Australia-based startup Neumann Space. Patrick Neumann, Founder and CTO, Neumann Space says, "I developed the concept while an undergraduate at the University of Sydney, during a third-year Physics research project where I was mapping the electric potentials in a titanium plasma discharge.  I measured the ion motion at over 22 km/s and thought that this could make a good spacecraft thruster.  As I developed the system further, the results I got encouraged me to keep going, and the concept grew from that."
While the spacecraft thruster is slated to be a big boon to the space world and has the potential to catch many eyeballs, it is cost-effective too. Now, the question is…
How does it work?
The thruster works using physics similar to those of an electric welder.  A high current at low voltage passes between the cathode and anode, which erodes material from the surface of the cathode.  This material is then ionized and accelerated, leaving the cathode/anode assembly as a high-velocity plasma exhaust.  The exhaust velocity is so high that it can change the economics of space travel; higher exhaust velocity means that less fuel needs to be carried into orbit for further operations.  This means lower cost and longer lifetimes for satellites, cheaper exploration missions and the capability to perform certain missions that were previously considered too expensive to be worthwhile.
"The system is useful for different things – one option is a tugboat or tow-truck device that can go around and focus on cleaning up junk, which means people who own defunct satellites have a lot less risk of hitting an active one. Another option is using the system's short, sharp thrusts of power to keep stations and satellites doing their thing and staying in orbit," says Patrick Neumann.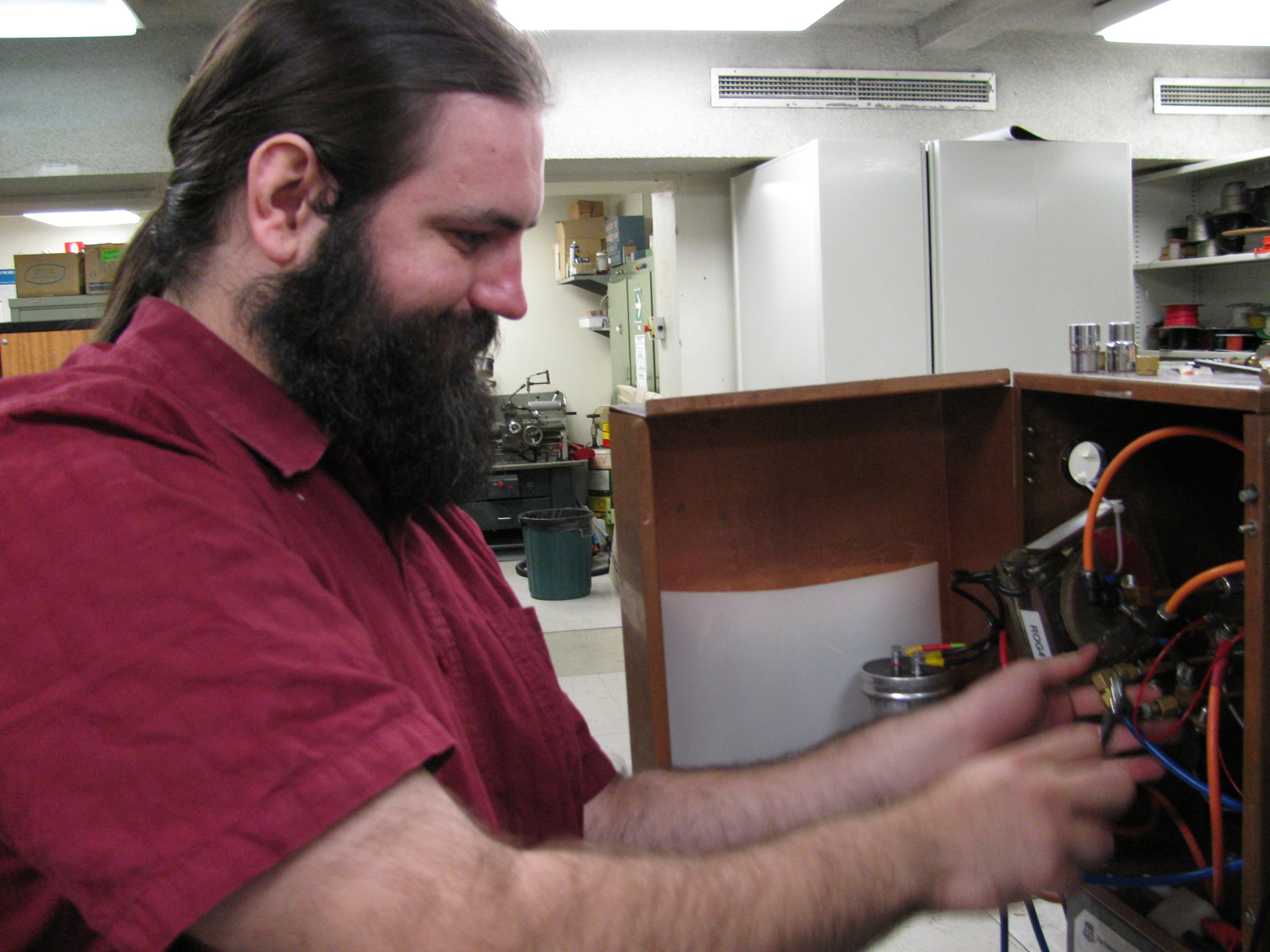 Perfect opportunity
However, just like in every success story there comes a rough patch, Neumann has faced it too. The biggest problem was to find that right platform. Australia has no space agency, and so on-orbit demonstration and verification were going to be difficult to make it happen.
But as they say "where there is a will, there is a way", Airbus Defence and Space has come as a blessing in disguise for the Neumann Drive.
The startup company has joined hands with Airbus for the Bartolomeo mission to the International Space Station (ISS) in 2019 to test its real-world capabilities and collect data. The spacecraft thruster will be tethered to the ISS for the year-long trial before a free-flight model is tested.
"We met the Airbus people behind Bartolomeo at the Disrupt Space conference in 2016, and soon after we started talking we realized that this system would be perfect for us.  We realized that we would not need the entirety of a payload module for our own purposes and that we could help other organizations with access to space as well," says Neumann.
Competition not a problem
Getting a positive reaction from the space industry and having a unique concept, Neumann Space is not in direct competition with companies making thruster technologies. Competing thruster technologies include the Hall effect thruster, which is produced by companies like Busek, Fakel, and Snecma, and the gridded ion thruster, produced by companies like L-3 Technologies.
"We aren't in direct competition with these companies yet, since we have yet to test our system in space. As for our payload hosting arrangement on the space station, our main competitor is Nanoracks, and we are dealing with them by offering longer duration hosting outside the space station with more resources and at a lower cost per kilogram.," says Neumann.
To give the project the solid boost, Neumann Space funded the project through some small scale share selling, and with some venture capital funding.
According to the European Space Agency (ESA) there are about 18,000 large objects in orbit and more than 90% of them are space junk caused by more than 250 spacecraft explosions. There are also millions of smaller debris floating in space, which are too small for radars to track.
The future looks bright for Neumann Drive as according to the European Space Agency (ESA) there are about 18,000 large objects in orbit and more than 90% of them are space junk caused by more than 250 spacecraft explosions. There are also millions of smaller debris floating in space, which are too small for radars to track. And Neumann has the solution to tackle this colossal problem.
"Neumann Drive can produce thrust at more than 10,000 seconds for 1lb of thrust when magnesium is used as fuel. This is significantly better than gridded iron thrusters, which max out at about 3500 seconds. The thruster's efficiency record makes it powerful enough to send a mission from Earth's lower orbit to the lower Mars orbit and back without needing to refuel," says Neumann.
He adds, "If metal fuel stops were placed at various points in space, it could further increase the reach of the rocket, leading to deeper space exploration."
Neumann Space has recently signed an agreement with the South Australian Department of Education and Child Development that will see three STEM experiments created by South Australian public schools, join its mission to the ISS in 2019.