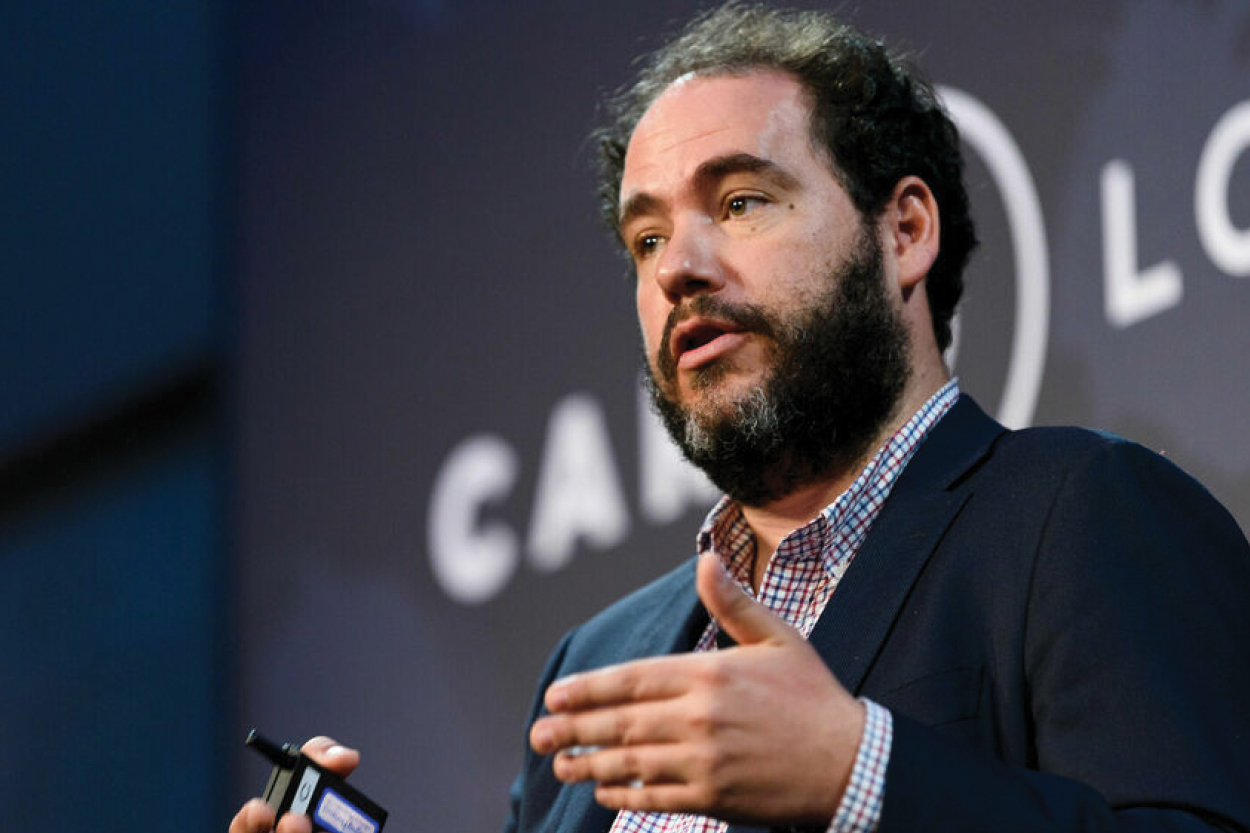 Understanding business in relation to space, understanding where things happen, why they happen there, and where and how they will happen in the future, will become an essential tool for planning in future, says Javier De La Torre, Founder & Chief Strategy officer, CARTO
Tell us about your journey from being a conservation scientist to a pioneer in location intelligence. How have the years been, starting from Vizzuality to CARTO, and why did you step aside as the CEO to take up the role of Chief Strategy Officer?
Mine isn't such a rare case; many colleagues in the geospatial industry come from the natural resources industry, especially from the research segment. I use to be a scientist working on biodiversity. We did a lot of spatial analysis and modeling. We had to work on large databases from many organizations. And working with spatial data over and over again was really hard. The technology was just too complicated and you had to do a lot of work around it to analyze and visualize location data. I felt that was limiting the possibilities for awareness, so I decided to start Vizzuality to provide consulting services for conservation organizations. As we started working on deforestation — modeling endangered species and climate change — we ended up creating a lot of technology to serve different customers. One day we decided we had created enough to think about a product. That's how CARTO got started.
We knew the time was right with the availability of location data streams, new forms of analysis on machine learning and AI, and finally, a new audience that was requiring spatial analytics like never before. It turned out that modeling the location of species and that of retail customers wasn't too different, and there was a huge appetite by organizations to leverage the power that location intelligence could provide.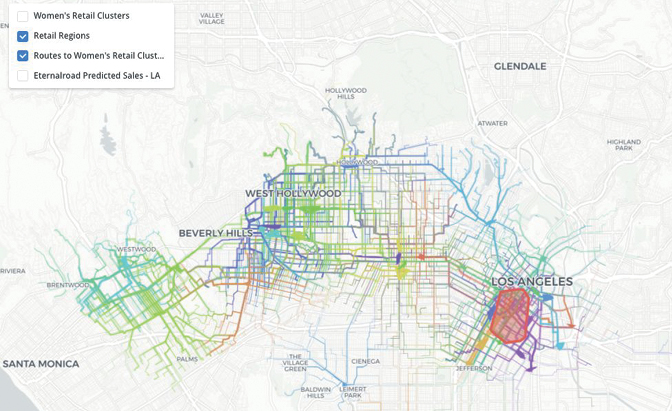 In January this year, after more than 10 years of functioning as the CEO of Vizzuality and then CARTO, I decided to step into the Chief Strategy Officer's role in order to prepare CARTO for its next phase of growth. We have had rapid progress in the past few years. In order to continue like this, it's important to bring in further expertise in scaling B2B SaaS companies, which Luis Sanz (our new CEO) has in abundance. The shift is also allowing me to focus on strategic partnerships, particularly in the technology and data streams field, which is proving to be a very exciting part of our strategy, with partnerships already in place with global players like Salesforce, Vodafone and Mastercard.
Location technology plays a big role in multiple fields. How do we ensure authentication of location data, and how do you foresee the future of location intelligence?
Location intelligence is going through evolution. There are three major disruptions going on in the industry: availability of new location data streams, new possibilities that machine learning and AI are bringing, and a strong demand from a new set of users. We are only starting to see the power of spatial analytics in this new era.In the future, I can see how spatial modeling will become a fundamental asset of every business. Understanding business in relation to space, understanding where things happen, why they happen there, and where and how they will happen in the future, will be a fundamental tool for planning. I can see organizations asking many more 'what if' questions based on location.
From a technical perspective, I think we are going to see a connected world where spatial models are continuously running out of live feeds of data, testing new analysis, rechecking our assumptions, informing us early of a change on the space and our position. And that spatially aware world through spatial modeling is really exciting to me. We need it not only to improve our businesses, but also to understand how our environment and society are being impacted. I cannot think of a better moment for geography than now.
What's your take on the debate over data privacy?
There is a clear issue around privacy and access to personal data. I think that privacy and personal data need to be protected. But this issue is confusing a large part of our market. So many executives from different industries still think that location intelligence is synonymous to adtech targeting. Using demographic data, like government census or similar data obtained by other methods through aggregation and anonymization, is the key to help business and society. And we need to explain very well that the methods that we use while working with location data do not allow us to invade personal privacy. We will have to do that as an industry, with standards and education. From a business perspective, I don't think there is any way to create a successful business without caring about the issue of privacy. In CARTO, we don't offer, or process personal data to provide our service. Therefore, we do not support targeting use cases.
How does CARTO use location intelligence for smart logistics optimization and site planning?
Some of our largest clients use CARTO for logistics optimization and territory management. With e-commerce accelerating, these companies face big challenges when it comes to optimizing delivery networks, particularly in densely populated urban areas. DPD has used our solutions to test the spatial efficiency of new payment plans for drivers using historic delivery data, as well as analyzing new real estate opportunities to prioritize the rollout of a network of lockers around the UK.When it comes to site planning, the problem is no longer about the expansion of strategies. The retailers who work with CARTO are focusing on new challenges concerning omnichannel and consolidation. In fact, two of our most innovative clients in the space actually started solely as e-commerce players. They have been leveraging their data alongside external data streams available through our platform (such as Mastercard's retail location insights) to drive decisions on where to open their very first store.
How does CARTO ensure precise conversion of location data streams into actionable insights?
There are multiple answers to this question. First of all, we find that many organizations do not get insights from location data because it is just too hard to access. That's why we created CARTO Data Observatory — to make it super easy and convenient to find spatial data for analysis while working with our platform. It is incredible how many sources and intermediaries a company needs to work with to get access to data. It is even more amazing how much ETL (extract, transform and load) and pre-processing is needed to use it altogether. We simplify this a lot.The second part is how we normalize, harmonize in scale and attach data to different topologies and geographies from multiple sources. This is a very tough job that requires a data scientist supervising the methodology and doing quality assessments when data gets added or updated.
What are the opportunities that can open up with seamless integration of business intelligence with AI and machine learning?
I believe the most interesting change we are seeing right now is continuously updating location data streams. This is enabling what we call "continuous modeling". Instead of running an analysis once a year, now, every time the underlying data changes, you can get notified about its impact to your model. This is game changing for me. 
In particular around AI and ML, we have seen already the potential for things like satellite imagery classifications, and therefore the new stream of feature datasets coming from space. In spatio-temporal datasets, we have seen entirely new ways of modeling. 
But one of the areas that is going to be even more disruptive is on the assistance to data scientist when creating models. Think of a GIS expert back in the day, working with 16 layers to create a spatial model. Now we can have thousands of layers available. We are going to see a lot of benefits on assisted advance analytics. In fact, we are already seeing them when using our own data observatory.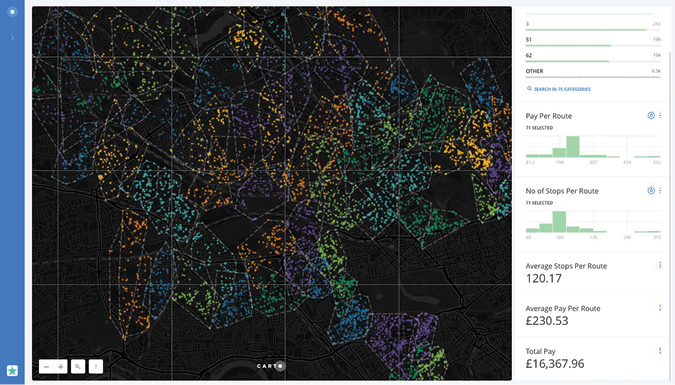 There are also challenges. With the explosion of usage and demand for spatial analytics, there is a risk of many "dumb" spatial models created automatically that are a black box or just do not perform. ML and AI can be of incredible help, but you have to use them with caution.
Big Data, AI and 5G would play a leading role in location analytics, and may even change the face of the location industry. Is the industry prepared for this disruption?When it comes to Big Data, I think we are already in it — most product companies in the location industry are Big Data companies in a way. At the consumer level, the expectation is also clear that we all want smarter products and solutions. In the enterprise world, on the other hand, although huge investments have been made towards digital transformations, data-driven organizations are not as common as you would expect.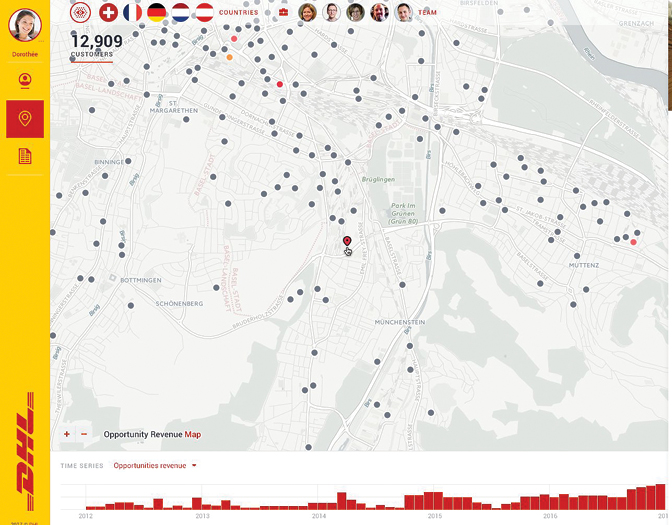 As far as 5G is concerned, it is hard to predict the impact. While we expect huge amounts of new data from the provision of services, we are already as an industry working with massive sources of data like those coming from cars. So I am not sure this will have such a great effect. What we know is that the deployment of 5G infrastructure will be a massive investment for telcos and that is a huge opportunity for us.
What should companies do to stay competitive and ensure commercial viability in a hyper-transforming location paradigm?
Interestingly, 80% of data now has a location component, but only 10% of it is actually being used. Smartphones, drones, connected cars, IoT, they are changing the game for a lot of industries. Companies that move fastest to recognize the power of location and adopt at the same pace as "location-first" companies like Amazon, Uber or Google, will reap the rewards.
This means investing in location intelligence platforms, as well as hiring developers and data scientists who know how to deal with spatial data. If they can't do that, then they may need to find that capability externally. This is why many of our enterprise clients often require professional services to build their location.