Singapore is looking at building a digital twin of the actual environment that will fuse all the location-based data, and enable public agencies as well as businesses to simulate and build upon the future, highlights Tan Boon Khai, CEO, Singapore Land Authority in an exclusive interview. 
Digital transformation to make cities smarter is the most discussed topic around the world. What is the concept of Smart Nation and what measures are required to build a Smart Nation?
Smart Nation is all about transforming an economy through digital innovation that results in a world-class city with a government that gives citizens the best facilities possible and is responsive to their fast-changing needs.
A good example is the world's first Smart Nation, Singapore. Singapore is embarking on a Smart Nation path primarily because land is a scarce resource in the small country. Today, Singapore is all of about 720 sq Km. Smart Nation will enable Singapore to be future-ready, by tackling future challenges and allowing it to plan and build right. 3D mapping helps us get accurate, concise and detailed data required for planning the smart nation. We started mapping Singapore in 3D format in 2014. And, I feel proud to say that we have successfully completed the task within the last couple of years. So, today as a city-state, we have a complete picture of Singapore, as a whole, in 3D form.
3D maps are excellent mediums through which critical land data can be pulled together and be integrated together with the other sets of data. In mapping Singapore in 3D, we used two forms, one being airborne and the other one using validation from the streets. From the 3D maps integrated onto other platforms, we are able to extrapolate certain scenarios in order to project forward. A Smart Nation's ultimate goal is to benefit the citizens. Once we have the data available, we can also proliferate the data out into the public domain and citizens can use it for varied benefits in their daily lives.
The journey towards becoming a Smart Nation is an ongoing one. This journey cannot be ever termed 'complete' as data gets generated every day and we are able to extrapolate new information from new data every day. Sustainability is the ultimate goal, and that is what defines a Smart Nation.
Since you mentioned that land is in scarcity, how does Singapore value land?
We have various mechanisms and various administration land systems that allow us to maximize land use in Singapore. We undertake land planning in great detail and we actually try to project our land use for many years in advance. This enables us to create a model where our land use is sustainable and also recyclable.
How important is the role of geospatial data in the process of building Smart Cities?
In order to have a Smart City or a Smart Nation, we must have accurate geospatial data, and it all stems from the collection mechanisms that we have. Traditionally what we have is two-dimensional data. But, the future is certainly about 3D and even 4D data, and we must be equipped to be able to extrapolate and view real-time data, which is the 4D data with the time element in it.
Effective land administration is also a necessary ingredient for Smart Cities. It is very important because ultimately whatever we build comes from the base of the land that we have. Land data is critical for planning and building right.
Singapore's Geospatial Master Plan is a push towards a Smarter Nation. Please elaborate.
One of the key challenges that we have today is to be able to plan futuristically. Singapore's Geospatial Master Plan aims to bring together three sectors — the public, the private as well as the public sector together in order to support Singapore's push towards a Smart Nation. By getting the private sector involved with public services, and developing the young to be interested in GIS, geography and location-based services and data, we aim to create an entire ecosystem that will fundamentally function on location-based data.
This way, going forward, the Smart Nation will not only be premised on technology but will be really anchored on geospatial technology. Since geospatial data allows us to pinpoint accurately what we need to do and where we need to do it, geospatial technology will help us to get it right the first time. We will able to plan and execute with exact certainty.
Also Read: Convergence of technologies undergird the Smart City revolution and paves way for a smarter future
Could you elaborate on the concept of 'Digital Twin' in the context of Singapore?
We are in a very dense urban environment in Singapore. So, in order to be able to precisely locate where things are, businesses are, people are, we believe location-based technology is quite fundamental. In fact, if you think about it, most of the data that you have today is layered upon location, based upon where people and businesses reside.
Since everything is based on geography, there is a lot of scope to examine how businesses and the public sector can come together to use location to everyone's advantage. They should think of ways to fuse their location data, such that ultimately all the services that are provided, whether it is for commercial or for social service, can be used for the benefit of citizens on the ground.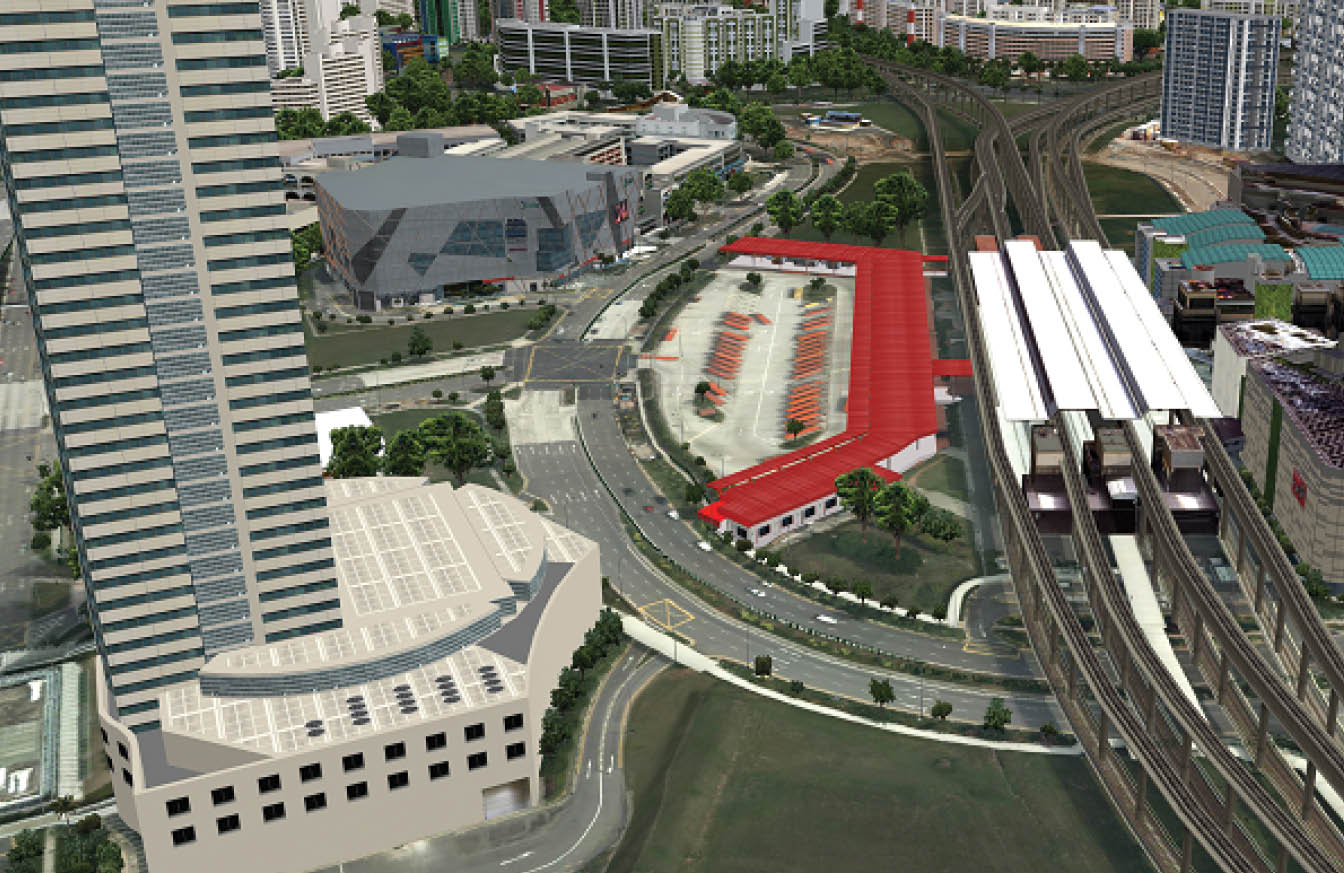 Singapore is looking at building a digital twin of the actual environment that will fuse all the location-based data, and enable public agencies as well as businesses to simulate and build upon the future. As Jack Dangermond once said, it is like imagining yourself having a moving map – once you are able to visualize yourself on a moving map with a time dimension, you are able to proliferate more and more services as well as more and more value additions on that data.
The future of location is infinite. Location-based data coupled with infrastructure technology such as BIM has the potential to allow us to plan and build right, right from the beginning. Such integration can significantly help in resolving the challenge of making infrastructure future-ready. The processes can become more efficient, cause less wastage and ultimately enable the authorities to build and plan for a future that is sustainable and resilient.
Combination of location technology and disruptive technologies like AI, automation and Big Data is leading to new innovations. How can this collaboration benefit Smart Nation and Smart Cities?
Artificial Intelligence, automation and Big Data analytics have a big role to play in fostering digital transformation within the construction and other industries. With the vast amount of data that is coming in, it is quite impossible for humans to be able to sort and reconstitute a lot of the data. This is where technologies like artificial intelligence and data analytics play a vital role. With artificial intelligence as well as data analytics, we are able to see with one screenshot, what is important, what is significant, what needs to be addressed etc.
These findings enable us to make quicker and better decisions. This is how the human reaction will be like, going forward. With the aid of new technologies like AI, deep learning, Big Data analytics etc. we are able to make more accurate, fast and efficient decisions, leading to the development of more productive strategies and initiatives for building Smart Nations and Smart Cities.
Also Read: Why location is fundamental to all business processes