Looking for a product to your specific industry requirements? We bring you some of the most promising geospatial products, solutions and services from top companies. Get the tools for your business needs
ADCC: Decision support system for crop disease control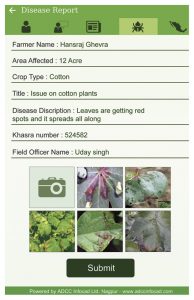 Decision Support System is a complete app-based solution which provides effective decision support system for controlling crop diseases at various levels, farmers, agriculture department, pesticide manufacturers, research organization and the government. The solution is unique in a sense the disease data is collected through crowdsourcing. Farmers and field officers use the mobile app to send the geo-tagged images of diseased crop to the agriculture department which again forwards them to appropriate expert. Thereafter, the farmer receives advice through push notification and takes appropriate action. Further, the data generated is utilized for spatial analysis to find patterns, hot spots, progression and prediction.
Key Features
Farmers receive remedial actions to be taken against disease
Agriculture department can take broader action based on patterns
Pesticide manufactures can decide on their production/supply strategy
BUMITOUCH: Airborne LiDAR for touch terrain surveying
The LITE-MAPPER 6800-400 is a series of airborne mapping solutions. This airborne LiDAR equipment is the integration of GPS-INS and LiDAR sensors. Designed as a rugged but also compac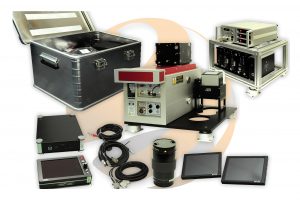 t and lightweight system, the LITE-MAPPER 6800-400 can be used in a variety of aircraft, from large airplanes and helicopters. One solution can be equipped with different topographic & bathymetric LiDAR sensors, optical, thermal and hyperspectral cameras as well as Synthetic Aperture Radar (SAR). The equipment helps in giving an accurate map of earth and this can be produced in a fully digitized form by scanning the terrain, hence producing virtual terrain which is defined numerically as well as graphically.
 Key Features
This high resolution data is very useful for critical analysis
The maximum scanning distance is 3000m
The scanning speed is relatively high, i.e., 10-200 lines/s
Bentley: Reality modeling gets quicker and better

With ContextCapture software, users can quickly produce even the most challenging 3D models of existing conditions for infrastructure projects of all types, derived from simple photographs. Without the need for expensive, specialized equipment, users can create and use highly detailed 3D reality models to provide precise real-world context for design, construction, and operations decisions for use throughout the lifecycle of projects. This release enhances the accessibility, scale, and quality of reality models that can be produced for use in BIM. The expansion of multi-resolution format support enables it to provide improved quality and performance of reality modeling data within geospatial workflows, particularly valuable for the large community of ArcGIS and other geospatial users. The users can reduce the cost and time for reality capture and increase accessibility of reality data throughout projects and among enterprise stakeholders.
Key Features
New multi-

resolution

mesh

support

for third-party formats including Esri i3s, Google Earth KML, SpaceEyes3D, OSGB (OpenSceneGraph), and LODTreeExport formats
Multi-

resolution

mesh

support

for ContextCapture's native 3MX format
A threefold increase from 30 to 100 gigapixels of imagery that can be processed with ContextCapture
DigitalGlobe: Let's clear the air through AComp

All satellite imageries are affected at some level by light-wave scattering and absorption from haze, water vapor, and particulates in the atmosphere. From a satellite's perspective, the atmosphere is a barrier to be crossed. When a satellite takes an image, the light reflecting from the ground is impacted by the atmosphere and can affect the visual aesthetics of the image. That's where DigitalGlobe's Atmospheric Compensation (AComp) steps in. AComp cuts through the haze — giving satellite images a crispness and clarity that rivals the ground-level view. It enhances the usability, quality and availability of satellite imagery. AComp significantly improves image quality by adjusting atmospheric scattering across diverse conditions.
 Key Features
Image

clarity: Removes the effects of light-wave

scattering

from

haze

,

water vapor

and

particulates

in the

atmosphere

Collection viability: Significantly increases the amount of viable

imagery

obtained from new collection

Image

library availability: Makes previously marginal or unusable

images

viable for analysis
Enhanced insight: Empowers highly accurate analysis and expedited extraction of information
DJI: A power-packed drone for seamless performance
DJI's Phantom 4 refines the iconic design of its predecessors with a glossier, more streamlined chassis. It has a safety system that stops the drone in its tracks if it detects an obstacle ahead. The Phantom 4's magnesium skeleton reduces weight while keeping stiffness at a maximum to minimize vibration.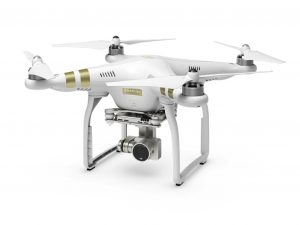 The new core design lifts the center of gravity closer to the Phantom 4's heart, improving balance, making it more agile and impressively precise. An advanced stereo Vision Positioning System (VPS) gives the Phantom 4 precise hovering, even without satellite positioning support, making it easier and safer to fly. The VPS also allows it to brake instantly and hover when joystick controls are released. If disturbed during a hover, it will track the Phantom 4's movement and return it to its original hovering point.
 Key Features
An advanced 3-axis gimbal takes out unwanted vibration and movement in-flight, enabling the camera to capture smooth and fluid footage even during complex maneuvers
Switching flight modes to meet your needs, whether you are looking for simplicity and intelligent navigation, speed or smooth cinematic movements is easy
ESRI: Transforming enterprise and Web GIS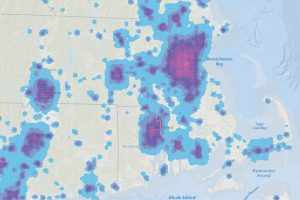 The new ArcGIS 10.5 release has something for nearly everyone – it is fundamentally enabling a transformation, making it easier to connect to and integrate many types of distributed data from multiple organizations. It is also about delivering GIS across our users' organizations and onto the World Wide Web. A key Web GIS capability in the new ArcGIS release is the use of focused apps to extend the reach of your GIS to many people both within and outside of your organization. This starts with the great maps, data layers, and analytic models that you create and share using ArcGIS. This information catalog comes to life through an amazing array of apps — some new, and others with updated capabilities—that put your GIS to work for hundreds of users.
The release of ArcGIS 10.5 will make for an exciting 2017. As geospatial analysis continues to evolve and becomes ever more accessible, our hope is that you join in this interesting era of GIS transformation and deeper engagement across society.
Key Features
Insights for ArcGIS: Insights for ArcGIS allows you to interactively explore and analyze your data through the use of maps, charts, and graphics that are synthesized into interesting workbooks of maps, tables, and charts from multiple sources
New ArcGIS Enterprise: ArcGIS Enterprise provides a modern GIS server along with an information catalog for your organization's users to both share and discover GIS maps, data layers, analytics, and apps. It significantly enhances analytical and problem-solving capabilities
Excel Geomatics: Crop Monitoring using Satellite Images

Geoanalitika.AGRO is a Cloud-based geoinformation service enabling agricultural monitoring and automated analysis to foster effective business decisions. The analysis is done using FIREHOSE images, i.e. based on the available images and no guarantee of Cloud-free data is made. It gives processed satellite imagery and a wide variety of maps like — Maps of plant health; Maps of local topographic conditions based on SRTM; Maps of cultivated areas, agricultural land structure, harvested fields; Maps of plants growing conditions and overwintering (air temperature, humidity and precipitation; land surface temperature and soil moisture; snow cover; damping-off, drought and spring frost); Actual boundaries of agricultural fields. Geoanalitika.AGRO also gives near-real-time monitoring and interactive visualization (maps, charts, reports).
 Key Features
GIS infrastructure is not required at the user's end
Very less human intervention, so chances of biasness are negligible
Variety of inputs like satellite images, meteorological data, topographical data etc. are used
Algorithms developed by experts in the field of agriculture and image processing
Maps of cultivated areas, agricultural land structure, harvested fields are generated
Variety of vegetation indices are created which helps in assessing the crop health from different aspects (not only NDVI based)
The analytical interface helps in viewing different statistics, graphs and reports from farm level to any other administrative level
FARO: Laser scanner to meet the latest scanning demands

FocusS Laser Scanner is the latest addition to FARO's popular Focus Laser Scanner product line. The FocusS is available in both 150m and 350m ranges to meet different scanning requirements, and has been specially tailored for construction BIM-CIM and public safety forensics applications. FARO's new line of laser scanners highlights several customer-centric features, including an increased measurement range, built-in resistance against wet and dusty conditions, an accessory bay for custom add-on devices, and a built-in field compensation routine for ensuring system accuracy at all times.
Key Features
Better levels of accuracy, offering a reduction in the ranging error to just ±1mm, and also an improvement in the precision of dual-axis compensator and angular measurements
The FocusS Series' IP54-certified sealed design withstands intrusions such as dirt and dust, and allows users to confidently perform scans regardless of weather conditions
Supports high dynamic range (HDR) photo recording. The built-in 8 megapixel HDR camera also allows users to capture as-built data with superior color detail safely and quickly
Weighing just 4.2 kg, the ultra-portable FocusS series laser scanners' compact design and their 4.5-hour battery runtime per charge provide users with great convenience
The intuitive touch-screen of the FocusS models are also enhanced in terms of size and clarity, to deliver an extraordinary user experience. Furthermore, the FARO SCENE Webshare Cloud completes the solution by enabling real-time data sharing for remote scanning and project collaborations
Complementing the new FocusS Series are other laser scanning solutions, such as the Focus3D X Series and the handheld Scanner Freestyle3D Series, which provide a variety of solutions suited to the market's different application needs
Hexagon Geospatial: Enabling organizations to address location-based challenges

Hexagon's M.App Enterprise is an on-premises platform for creating geospatial apps for any organization. M.App Enterprise stores the imagery, vector and point clouds, workflows, analytics, and queries, all accessible in one place from an easy-to-use user interface.
With the M.App Enterprise platform, user can build and deploy its own geospatial applications, called Hexagon Smart M.Apps, to solve the organization's business problems. Hexagon Smart M.Apps are Cloud-based targeted, lightweight, and dynamic apps that provide answers and present information in a visual and compelling way. M.App Enterprise delivers a privately hosted solution for organizations that want to realize the value of a Smart M.App deployment, but stay within the confines of their enterprise network.
Key Features
Use tools that incorporate the core components of vector, 3D, point clouds, and analytics to create focused apps
Create a desktop-like application, browser app or mobile app to provide the best tool based on user requirements. Administrators can also configure different data sources and feature classes, and how each will be distributed
Create typical workflows that are run day-to-day in the enterprise environment
Because M.App Enterprise is data agnostic, you can connect to any spatial data source to leverage existing geospatial data
Users can easily see and access apps assigned to them
HP: For high quality and fast prints of complex spatial images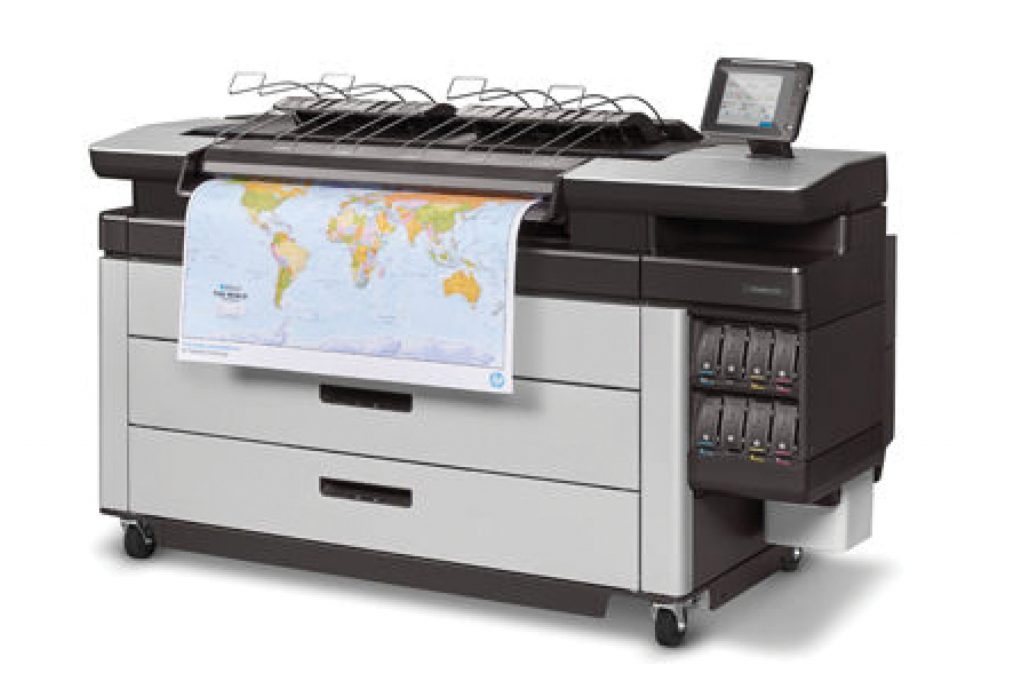 The HP PageWide XL portfolio offers a compelling proposition against LED with the fastest large-format production printing enabling reprographic houses, print service providers (PSPs), enterprise central reprographic departments (CRDs) and print corners to produce computer-aided design (CAD) drawings and opens up new business opportunities with GIS maps, point-of-sale applications and posters with high speed, versatility and productivity. HP PageWide XL portfolio offers the fastest large-format production printing available in color and black-and-white. HP PageWide XL Printers do the job of two printers in one single device, providing monochrome and color prints at breakthrough speeds up to 60% faster than the fastest monochrome light-emitting diode (LED) printer. The portfolio includes: HP PageWide XL 8000 Printer, HP PageWide XL 5000 Printer series and HP PageWide XL 4500/4000 Printer series.
 Key Features
The PageWide printers consolidate workflow to deliver mixed black-and-white and color prints in half the time it would take to manually collate documents produced on multiple printers
HP PageWide XL Pigment Inks increase print quality with crisp lines, fine detail and smooth grayscales that are superior to LED prints. HP PageWide XL Pigment Inks also provide dark blacks, vivid colors, and moisture and fade resistance even on uncoated bond paper at high speeds
HP large-format printing materials up to 40 inches (1 meter) meet ISO/U.S. technical and offset standard page sizes and provide quick-dry, smear resistant prints
Luciad: Manage, fuse and serve geospatial data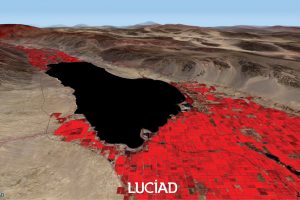 LuciadFusion is a server application from Luciad equipped with integration components. It is designed to manage, fuse and serve geospatial data. LuciadFusion consists of a data connectivity manager, a data server and a storage capability. LuciadFusion accesses geospatial data from any database, service or file through an easy-to-use data management application. Through efficient and advanced caching and storing mechanisms, LuciadFusion ensures fast retrieval and guarantees that the data is readily available at all times. This ingenious application will see a major update next year focusing on the challenges and needs related to these ever increasing data sizes and refresh rates. The pipeline to serve data straight from the source will be optimized throughout in every aspect — automated metadata retrieval and distribution, rich data filtering engine supporting both spatial and non-geospatial analytics, on-the-fly tiling and caching, multi-node deployment setups, and integration with common security frameworks are just a few of the highlights of the new capabilities.
 Key Features
Serve over 200 data formats over OGC-compliant services straight from the source with zero coding through an easy-to-use Web-oriented data management interface
Built on flexible and customizable component architecture, it can be deployed on any device, ranging from an in-theatre toughbook to a secure private or public Cloud infrastructure
Nvidia: Bringing a new level of visual fidelity and performance to virtual world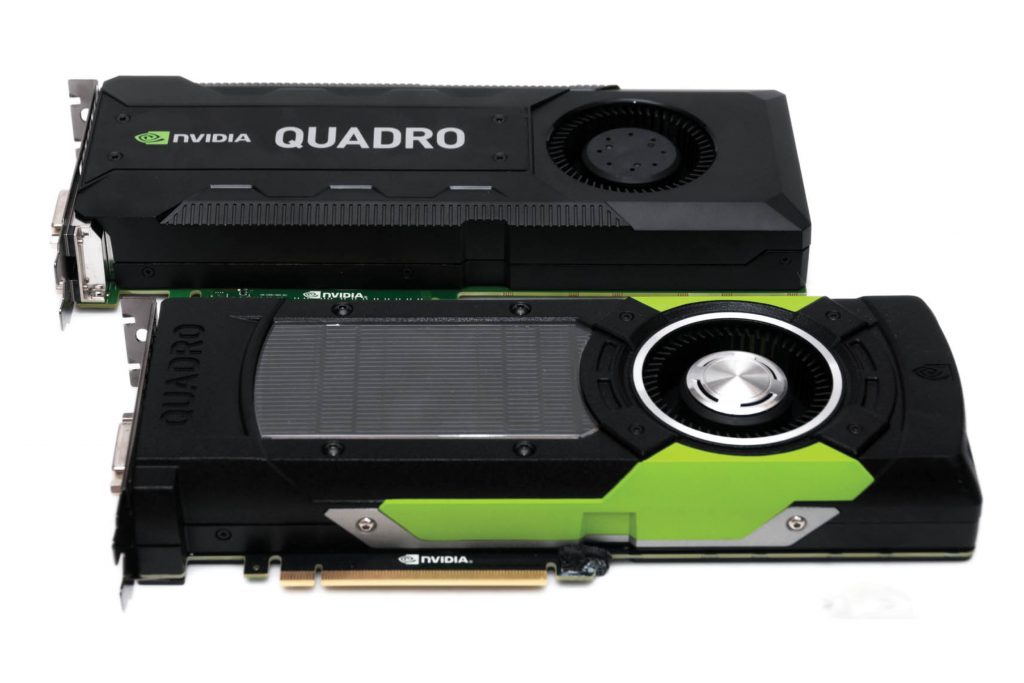 VRWorks is a comprehensive suite of APIs, libraries, and engines that enable application and headset developers to create amazing Virtual Reality experiences. VRWorks enables a new level of presence by bringing physically realistic visuals, sound, touch interactions, and simulated environments to Virtual Reality. Virtual Reality creation and consumption requires the highest-performance graphics to deliver the smoothest, most immersive and life-like VR experiences. NVIDIA VR Ready designated Quadro graphics have the level of performance and capabilities essential for best VR experiences across professional applications. Wide application in industrial design, medical, life science, architecture, oil & gas, entertainment sector, etc.
Key Features
Blazing fast single and multi-GPU performance for high-resolution, jitter-free VR
Larger memory capacity for VR assets than consumer graphics solutions
NVIDIA Iray technology for interactive photorealistic visualization in VR
Certified with 100s of professional applications to enable accelerated workflows
Designed, built and tested by NVIDIA for 24/7 usage in the enterprise
RIEGL: Miniaturized LiDAR sensor for unmanned laser scanning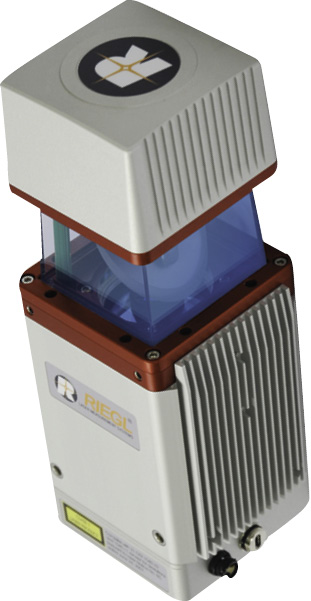 The new RIEGL miniVUX-1UAV LiDAR Sensor is an extremely lightweight miniaturized airborne laser scanner ideally suited for implementation with emerging survey solutions in UAS/UAV/RPAS. This entry-level addition to RIEGL's state-of-the-art, UAV-based LiDAR portfolio weighs 1.6 kg. The small, sophisticated design of the stable aluminum housing enables integration with systems that have restricted space or payload weight. The sensor is capable of 100,000 measurements per second, has a 360 degree field-of-view, and offers an operating altitude of 100 plus meters. The sensor makes use of RIEGL's unique waveform processing LiDAR technology, allowing echo digitization and online waveform processing while providing multiple target returns, which achieves superior measurement results, even in adverse atmospheric conditions. RIEGL provide customers with survey-grade LiDAR performance in size, weight, and costs that makes deployment on sUAVs practical for a broad range of commercial applications.
Key Features
Scan speed up to 100 scans/sec
Mechanical and electrical interface for IMU mounting
Modest in power consumption, the instrument requires only a single power supply
RMSI: Suite for end-to-end map data development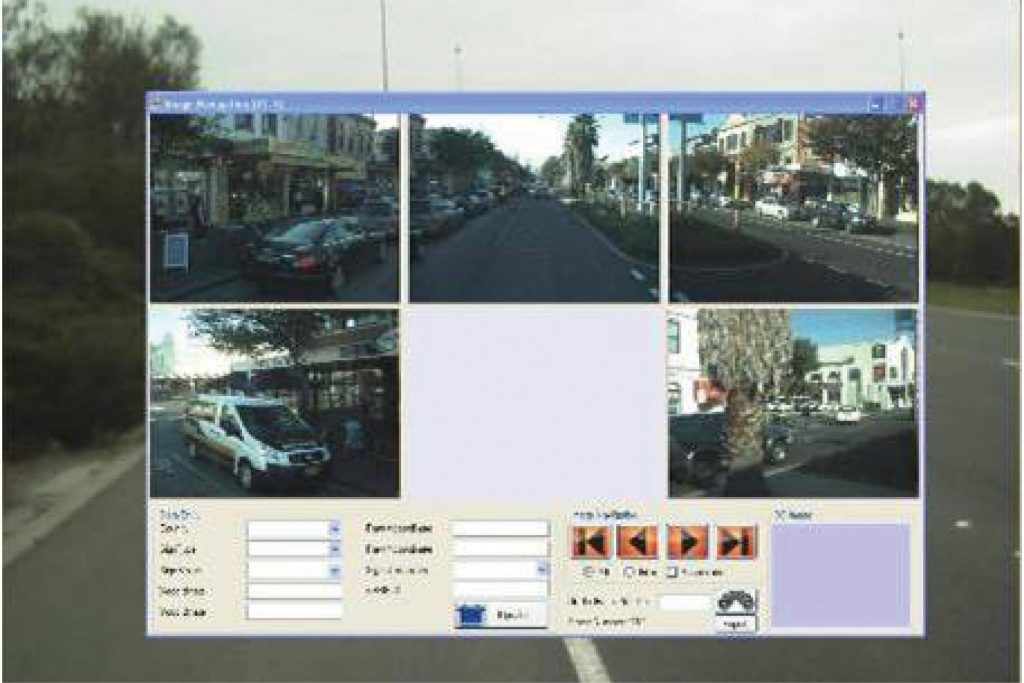 RMSI MapPro is a workflow-driven, mature, end-to-end suite of production and quality tool for each stage of the map production lifecycle — from input preparation, network data capture, attribute conflation, video data integration, to POI integration. These tools are integrated with the work flow management system and calculate the efficiency at each production step from the system itself. RMSI MapPro is a highly configurable and customizable solution and its processes can be further customized based on project requirements.
Key Features
Ready to deploy, proprietary suite of integrated tools
MapPro also includes automated QA/QC tools for each stage of the production cycle
Collection of 50+ customized tools such as: Layer-wise feature capture; grade separation; image access; auto attribute transfer; assign/remove navigation attributes; checking geometrical relationships
Pix4D: Hybrid surveying solution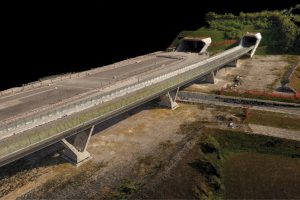 Pix4D released its hybrid surveying solution Pix4Dmapper Pro, the first professional photogrammetry software to seamlessly operate on mobile, desktop, and cloud platforms. Pix4Dmapper Pro handles image-data capture, processing, and analysis tools. Use any camera, any image, or the Pix4Dcapture flight planning app on your mobile for drone field operations, flight review, and optimal data capture. Choose offline processing on Pix4Dmapper Pro desktop for full control over data, or process online for fully automated results on Pix4D Cloud. Easily collaborate and annotate projects online, then share maps, models, and analytics with a simple URL.
Key Features
 Aerial (nadir and oblique) and terrestrial imagery support
 Local, global and arbitrary coordinate reference system support in meters and feet
 Automatic Aerial Triangulation (AAT) and Bundle Block Adjustment (BBA)
 Optimized camera position, external orientation and internal parameters, undistorted images
Teledyne Optech: Raising the bar for TLS systems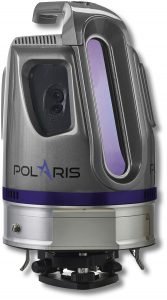 With a 1600-m maximum range but the price tag of a short-range terrestrial laser scanner (TLS) system, Teledyne Optech's Polaris radically changes the use-case scenario for laser scanners and makes 3D data accessible to many more groups than before. Furthermore, the Polaris dramatically reduces the difficulty of surveying with an enhanced workflow that includes one-button surveying, integrated GNSS, an intuitive on-board GUI, and more. The Polaris doesn't pigeonhole itself as just a long-range sensor. At shorter ranges the Polaris accelerates its laser repetition rate to a blistering 500,000 kHz, enabling extremely rapid data collection in applications like indoor, civil engineering, and as-built surveys. This gives surveyors the flexibility to handle short- and long-range projects without needing to buy multiple TLS systems. For users dedicated to short- and medium-range applications, the Polaris comes in the TLS-250 and TLS 750 models, which are capable of 250 and 750 m respectively.
Key Features
 Reduces operating costs with a hybrid-drive rotating mount that gives it a 360°×120° field of view, meaning operators can capture an entire panorama with just one setup
 The Polaris determines its position and orientation using its on-board GNSS antenna and compass, loads the survey plan for the location, and executes it immediately with the planned parameters
 Enhanced workflow extends into the post-survey work with the ATLAScan processing package
Topcon: A cohesive survey system for professionals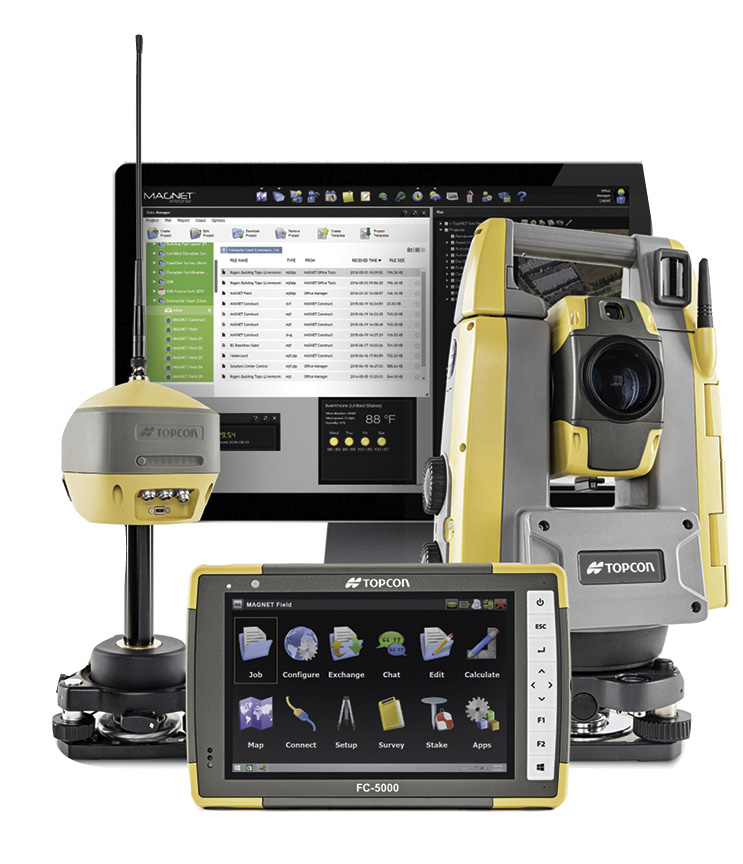 The new Topcon Elite Survey Suite features the latest, lightest and most powerful Topcon geopositioning solutions. The release includes the new HiPer HR hybrid GNSS receiver, GT series of total stations, FC-5000 field computer — all designed along with the new MAGNET 4.0 software system that "fuses" the suite together. The unified system is packed with new features that make secure connectivity, precision, and productivity easier and faster than ever before. The new HiPer HR is the smallest and lightest Topcon receiver ever built — designed to expand horizons and build confidence through its advanced TILTTM (Topcon Integrated Leveling Technology) functionality. The ultrasonic motors available within the new GT series total station have a turning speed of up to 180 degrees per second — making it the fastest robot on the market. The FC-5000's 7-inch sunlight-readable display field computer provides operators the processing power and wireless connectivity options expected for the modern job site. The hardware and software for this suite were designed hand-in-hand with MAGNET 4.0 providing hardware support for the new GT series with advanced tracking abilities as well as the HiPer HR receiver.
Key Features
UltraSonic Direct drive motors – Fatest robotic total station in the world
The receiver is capable of tracking all constellations, all satellites and all signals
The display field computer is totally touch screen that is user-friendly even in the most challenging of environments
MAGNET is compatible and provides seamless integration abilities with other systems
Trimble: Redefining the capabilities of survey equipment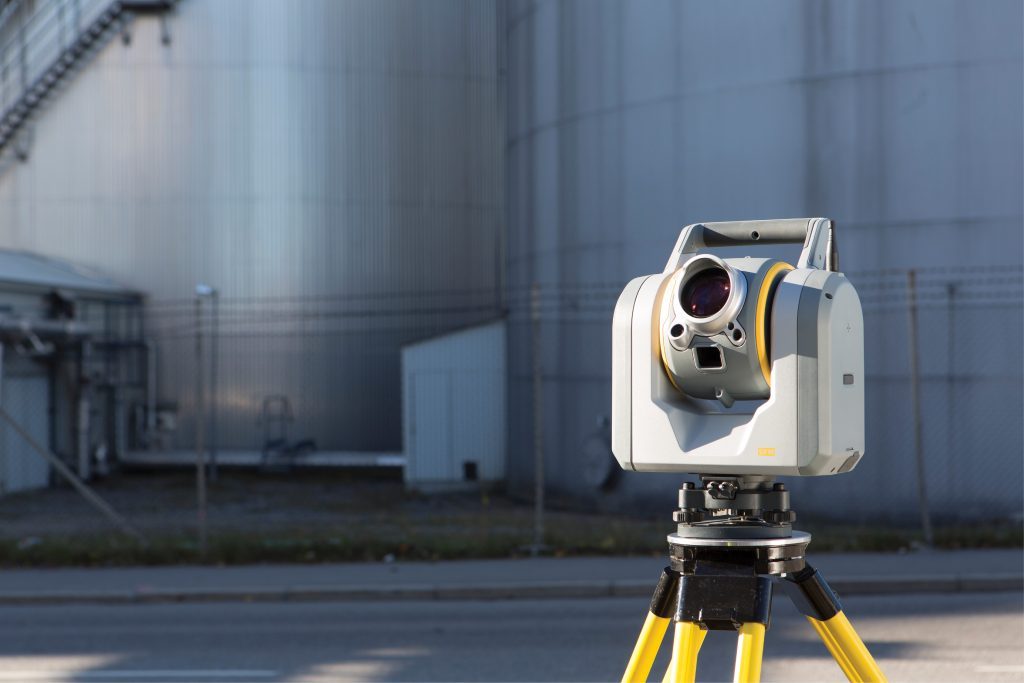 The Trimble SX10 Scanning Total Station merges high-speed 3D scanning, enhanced Trimble VISION imaging technology and high-accuracy total station measurements into familiar field and office workflows for surveyors. The solution provides surveyors and geospatial professionals with the capabilities to handle projects from traditional surveys to complex 3D. Trimble's new Lightning 3DM enables it to capture both high-accuracy total station measurements and true high-speed 3D scans together in a single instrument. The system has been designed from the ground up leveraging trusted technologies like MagDrive and SurePoint. Combining these with new technologies like advanced Autolock allow the SX10 to deliver maximum accuracy, efficiency and detail. The combined versatility of 3D scanning and surveying removes the need for a dedicated 3D scanner, saving significant operational costs and allowing businesses to expand their capabilities to include additional applications such as building as-builts, utility design surveys and forensic reconstruction.
Key Features
The complete integration of the SX10 with Trimble Access and Trimble Business Center software enable familiar and efficient survey workflows to get the crews up and running fast
Trimble's patented technology enables the capture of both high-accuracy measurements critical for traditional survey projects and rich point cloud data at 26,600 points per second with a range of up to 600 meters
Complete integration with new versions of Trimble's field and office software allow users to quickly and easily operate the SX10 within common survey workflows
Additionally, the Total Station utilizes a PC tablet instead of navigating with the eyepiece
Tuxuri: Offline portable map delivery system for GIS professionals

Tuxuri's TuxGeo+ Portable is a small portable map delivery systemfor carrying all relevant GIS information, from data in the servers, to basemaps and reference satellite imagery. It bridges the gap between completely disconnected offline applications, and today's Cloud and online GIS applications. Its different modules serve the different data and applications, including modules to automatically synchronize operational data directly from and also back to organization's private servers securely. TuxGeo+ Portable resolves the issues of having to manage many disparate file formats and image types while being on the field, to do planning and engineering activities, architectural activities and construction activities can be on paper, computer aided design formats, specification databases etc., while being offline, as well as geospatial data and imagery formats of which many, if not all, will come into play at the site of most disaster response efforts.
Key Features
Enabling mobile applications with location and editing capability for company assets and business information
Real-time mobile operations and enterprise data management saves the company time and money by eliminating the need to reprocess changes in other company IT systems or legacy GIS
TuxGeo+ Portable provides onsite and remote responders with a highly accurate and timely means for creating, publishing and distributing geospatial information for use on the scene of a disaster response and the recovery and rebuilding efforts that follow