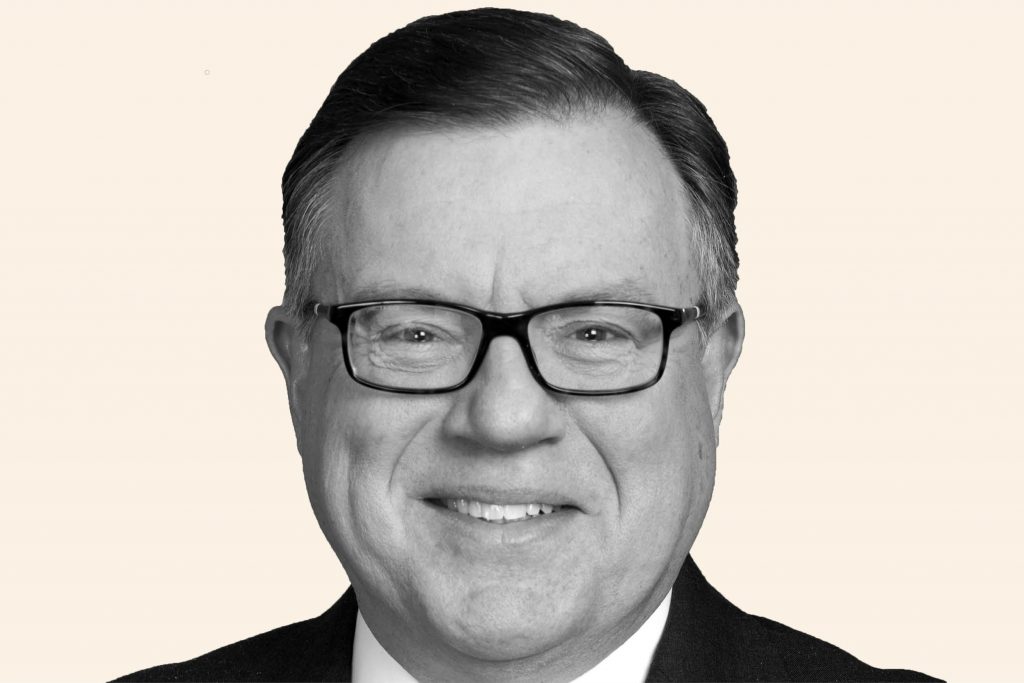 Space has once again become the "new frontier" with capabilities such as in-orbit satellite servicing and in-orbit assembly incessantly challenging the human mind. Intriguing geospatial innovations have blurred the difference between reality and science-fiction. Such developments are exciting and encouraging, MDA CEO Howard Lance tells in an exclusive interview
In recent years we have heard much from the US national security community about the growing threat to space assets and the need for transformation of space systems. What is driving the concern and what do you think needs to be done?
Over time, the decision makers and military forces of the US and allied nations have come to rely heavily on space-based intelligence gathering and communications. Highly advanced satellite systems provide the information needed for leaders to prevent conflicts, or if military action is needed, to act swiftly and decisively. But in recent years certain adversaries have demonstrated their intent and ability to "level the playing field" by denying the US and its allies space-borne advantage using kinetic or cyber attacks. This threat has led to an emerging strategy for "mission assurance" and "resilience". Facets of such a strategy include the use of larger numbers of smaller satellites, disaggregating missions across multiple platforms, rapid reconstitution of satellites including on-demand launch, and providing persistent situational awareness of activities in both space and on the Earth. Enabling this strategy will require the industry to build and deliver systems faster at lower costs with performance sufficient to meet mission needs.
It also requires a system-of-systems approach, recognizing that multi-intelligence tipping and cueing, advanced image and signal processing, change detection and Big Data analytics are all part of the end-to-end solution. Our customers are looking for innovative approaches to address their tough challenges and I believe SSL MDA is well positioned to meet their needs.
Our US Access Plan is designed to address the critical needs of the US government customers. I am pleased with the progress we have made thus far
How is the challenge faced by the government customers impacting MDA's US Access Plan? How is the Plan shaping up?
Our US Access Plan is designed to address the critical needs of the US government customers. I am pleased with the progress we have made thus far. We formed a Government Systems Business Team with deep domain expertise in defense and intelligence missions. We also increased our ranks of cleared intelligence professionals. We are focusing on serving the US Government's evolving strategy, and as I mentioned earlier, they desire a highly automated, multi-intelligence architecture designed to tip and cue across platforms, with far greater sensor diversity. The customers know they must rely more on advanced image and signal processing, cloud computing and data analytics to identify the key "insights" they seek.
Government customers need to have the space segment and the ground segment operate seamlessly together, including in a contested operational environment. This is a very challenging and critical issue, but I am confident we can help solve. For instance, we are already a significant player in both government and commercial geospatial systems, thanks to our RADARSAT 1 and 2 commercial missions. We are the intelligence community leader in advanced image processing and change detection, and we provide cutting edge geospatial information production and analytical tools. We are also building innovative smallsats with production in our specialized manufacturing facility. And then of course, pending regulatory approval, we will acquire DigitalGlobe, making us the preeminent provider of commercial geospatial imagery collection and data analysis. We have focused our plan on delivering solutions for government's most pressing needs.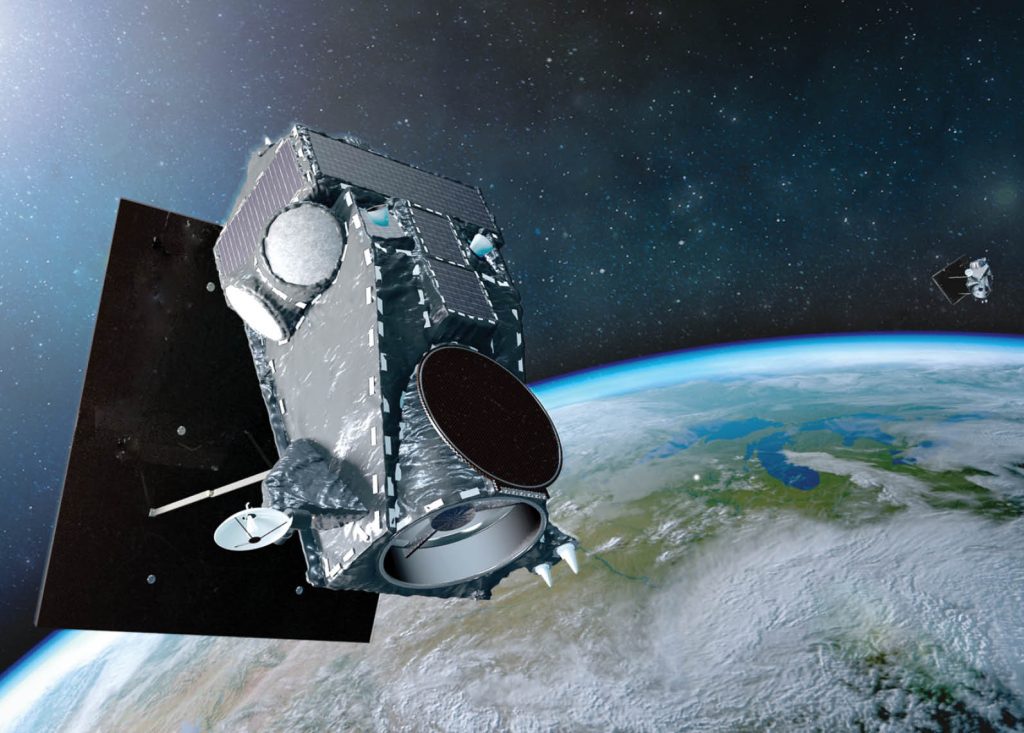 You mentioned the acquisition of DigitalGlobe. How is that progressing? What synergies and growth opportunities will emerge with the merger?
The regulatory approval process is proceeding as expected. We anticipate closing in the second half of 2017. We are excited to get started because we know the complementary nature of the two firms will deliver more value to our customers, expand opportunities and maximize value for our shareholders.
We are getting very positive feedback from our customers about the pending merger. Customers see the benefits that can come from combining world class RADARSAT collection and data processing with the DigitalGlobe Electro-Optical commercial imaging and big data exploitation. In addition, both firms understand the need to expand satellite constellations to combine large, "exquisite" payloads with smaller payloads and spacecraft and together will certainly drive more value which will benefit our customers.
You brought up smaller satellites. There seems to be a debate about whether smaller satellites can meet mission needs. What are your views?
One size does not fit all in my view. Depending on mission needs, we will see space architectures that include both high-resolution, high-accuracy class payloads that need very large optics, antennas, and power capacity, working together with larger numbers of smaller satellites that provide near continuous coverage from both GEO and LEO orbits.
Advances in electronics, processing, and manufacturing have led to very capable smaller satellites, and a resilient architecture that answers mission needs will incorporate a variety of systems. SSL MDA has a proud legacy of building and delivering both large and small satellites known for high reliability and mission performance and will continue to excel in the domain.
You were the Chairman and CEO of Harris Corporation earlier in your career. How did that experience help you in leading MDA?
There is no substitute for experience gained from prior decision-making. I tend to learn both from my previous successes, but also from those decisions that were off the mark given the benefit of hindsight. That is particularly true when looking at mergers and acquisitions. Today, I have a much keener focus on identifying realizable deal synergies and also thinking about "dis-synergies". I also very carefully evaluate the compatibility of the cultures within both companies. In the end, people, not technologies make all the difference with regard to making a merger a success.
What is your leadership style?
I believe in balancing my personal time between management tasks, strategic thinking, and organization and talent development. Unless a company can excel in all three of these areas, they are going to fall behind the competition. My leadership style can best be described as hire the best talent, set clear goals and direction, empower with accountability, and enable the organization to do its best work. I am always reminding my team to stay focused on the top 3-5 priorities that will have the greatest impact on future outcomes. Time is our rarest commodity, so we try to use it on the most important tasks. I also believe in driving active collaboration across the company. The days of organizations being able to be effective in silos are long past.
Where do you see the geospatial satellite industry heading? How do you see the future in, say, five years down the line?
It's going to be an interesting time as today's technology is enabling greater capabilities and insights. The ability to scale and invest will be critical. I think we will see more diverse architectures, for example building both highly capable "exquisite" systems that can run periodic revisits, tipped and cued by larger numbers of small satellites that can provide nearly persistent surveillance. We will also see near real-time integration of different sensors, including signals and images. We expect to see a very sizable investment in automation, including change detection, in order to "buy back" time for intelligence analysts and military operators. Finally, I think we can also expect to see a move to multi-level-security architectures that permit both classified and unclassified data to move seamlessly in real-time.
With so many developments happening around the technology vertical, what is it that excites you the most?
Space is once again the "new frontier" with capabilities such as in-orbit satellite servicing and in-orbit assembly once thought of as science fiction. They will be a reality in just a few years. Smaller satellites and payloads will make access to space less expensive, so the customer base will broaden and customers wanting affordable persistent coverage will finally achieve it. Smaller satellites will mean more frequent launches from smaller, more affordable launch systems. Some of the really incredible changes are not in space at all – cloud computing and Big Data exploitation will continue to advance, including far more sophisticated uses of change detection to support analysts.
Related Reads – MDA's DigitalGlobe buy: What's the fineprint 
MDA was restructuring US ops to get security nod for DigitalGlobe acquisition
DigitalGlobe reveals plans for WorldView-Legion; to be made by MDA's SSL