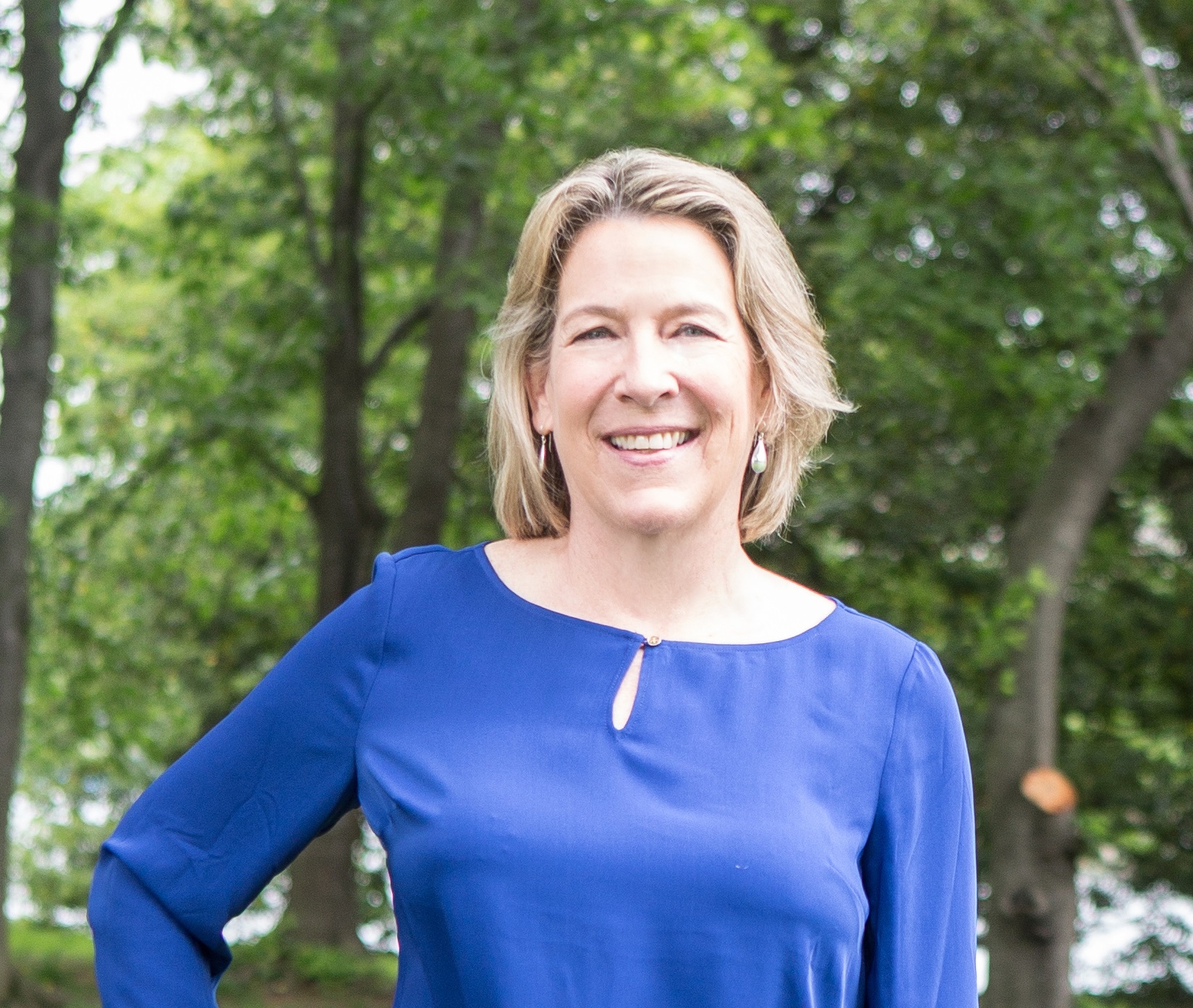 We are on the verge of a new space race where the players, technology, and services are as diverse as it is innovative, says Anne Hale Miglarese, CEO, Radiant.Earth.
These days, the hot topic in the space industry is about revolution in satellite industry and democratization of space. What do we understand from that?
Democratization of space essentially implies that more people and/ or organizations are participating in the industry. This is to say that we are on the verge of a new space race where the players, technology, and services are as diverse as it is innovative.
The transformation of the space industry is largely driven by innovations in launch and satellite manufacturing technology. For instance, we have moved from a satellite launch mass of 20,000 kg to less than 4 kg in the span of 60 years. This "NewSpace" industry is not only defined by rapid inventions, lower costs, and rideshare opportunities, but also commercially available parts and incremental development.
The disruption in the market however, extends past the space segment hardware. In terms of the remotely sensed imagery itself, a dramatic increase in the supply of Earth observations has implications for new business models, lower costs and more flexible licensing terms for commercial imagery. There is also an expansion in the utility of satellite data for a broad range of new applications. At the same time, lower technology barriers and costs are encouraging new participants, from high-tech professionals to non-experts, thereby further broadening the market.
We have come a long way since the world's first successful satellite launch in 1957. Yet, this new space race is just the tip of the iceberg, as exemplified by SpaceX who effectively reused a rocket booster to launch a satellite into orbit earlier this year.  Similarly, the cost of data storage and compute rates have dramatically declined with the innovation in cloud computing. In addition, early results of machine learning for classifying satellite imagery are very promising.  Having seen the changes in technology over the years, I am very excited for the future of our industry.
Today, the ability of satellites to improve the quality of life and transforming businesses is significantly relevant more than ever. What do you think?
In his new book, "The Fourth Industrial Revolution," the Founder and Executive Chairman of the World Economic Forum, Professor Klaus Schwab, argues that humanity is being changed on a level never experienced before. This individual and societal change is typified by new technologies that blends the "physical, digital, and biological worlds." For our trade, it translates to the amalgamation of the satellite industry, new computer technology, creative applications, and the influx of venture capital that have ushered in new business models, which are transforming the very foundation of the industry.
Amazon, Airbnb, Uber, among many other ingenious businesses, are testament of this new age of individual and social transformation. These companies have completely disrupted traditional markets, based on the idea of the sharing economy. Perhaps more telling however, is that these new businesses are changing the way people shop, communicate and think. In fact, studies are suggesting that this new global economy is changing us biologically, that is, being connected online is essentially rewiring our brains.
It is fair to say that this ground-breaking creativity and modernization of business models could not have happened in-part without open data and satellite systems, which have ushered in new ways of consuming and attending to customers. As is happening in the satellite industry, the disruptions in the Earth observation data market are allowing for more people to participate in the economy.
With all these technological advancements, do you think that there will be an increase in image resolution and bigger area coverage at lower cost?
The first change is associated with lower costs to access Earth imagery, as well as an explosion in the availability of high quality spatial, spectral and temporal imagery. The second is linked to the innovations in computer science, such as cloud computing and machine learning that allows us to analyze imagery faster, and at scale. Other changes are related to the removal of technical and financial barriers to entry, and creating global standards.
Our company, Radiant.Earth, is focused on connecting the global development community (GDC) to Earth imagery, geospatial data, tools and knowledge. For the GDC, the change has enormous potential. While the adoption of geospatial technologies has lagged in this community generally, the GDC has begun to deploy these tools to inform their business operations to improve program outcomes. For instance, supply chain logistics for the distribution of malaria and polio vaccines, as well as bed nets, are programs that have been greatly improved using geospatial technology.
The use of satellite imagery in agricultural productivity is also increasing in emerging economies. What holds tremendous promise at this juncture is using the European Space Agency's Sentinel satellites for agricultural productivity in regions of the world that greatly need improved food security. That, coupled with machine learning to analyze crop conditions in Sub-Saharan Africa could dramatically improve lives and enhance incomes of small lease hold farmers.
There is also a debate going on about "sharing economy in space". What it is about and what would be its results?
As suggested above, the sharing economy, already a double digit billion-dollar industry, is one of the fundamental societal transformations that we are experiencing collectively. In terms of a sharing economy of space, it relates to the shift from just large players – specifically, governments and big corporations – who operate satellites, distribute data and supply services, towards opening of the market participant aperture to include many dozens of startups that not only deploy new technologies to support traditional applications, but also develop new applications.
One outcome of this new business environment for the space-based remote sensing industry is that it will drive greater transparency and competition in the market. It will also inspire more people to participate. Indeed, the idea of space is becoming so approachable that we now see high school students designing, building and launching cubesats. This can only lead to positive results for our industry and humanity.
How can we create a more humane and just world by democratizing access to space-based resources?
We have seen time and time again: Innovation flourishes with openness. This market revolution, as exemplified by the shared economy, could not have emerged without the availability, and access to open data. Imagine our world when we harness the knowledge derived from analyzing high quality Earth imagery using the same imagination and passion of these new 'industry disrupters,' to find practical solutions to the world's greatest social, economic and environmental challenges.
While there are many challenges in our search for practical solutions to global problems, I am positive about our professional communities' ability to solve and overcome them.  The technical solutions however, are evolving at a rapid pace. Despite this, our political and policy frameworks struggle to keep pace with the fast changes in technology; and, many legal frameworks are inappropriate and outdated in today's world.  Although these issues are being raised and addressed, it does take time.
That said, I believe the most important challenge we face is to discover, expose and scale impactful commercial and humanitarian applications that can help our planet, and everyone who inhabits it.  If we can make this happen, we will see the growth and flourishment of a healthy commercial and public Earth observation market place for the benefit of society and the industry at large.
In addition to this challenge that Radiant.Earth is focused on, is the need to build a vibrant community of GDC users of space-based resources; a place where the global development community can go, not just for Earth imagery and geospatial data, but also for focused thought leadership, remote sensing market analytics, best practices guides, return of investment methodologies and discussion of the important policy issues of the day. Supporting the growth of informed, skilled and motivated geospatial practitioners working on global development also help accelerate the democratization of space.