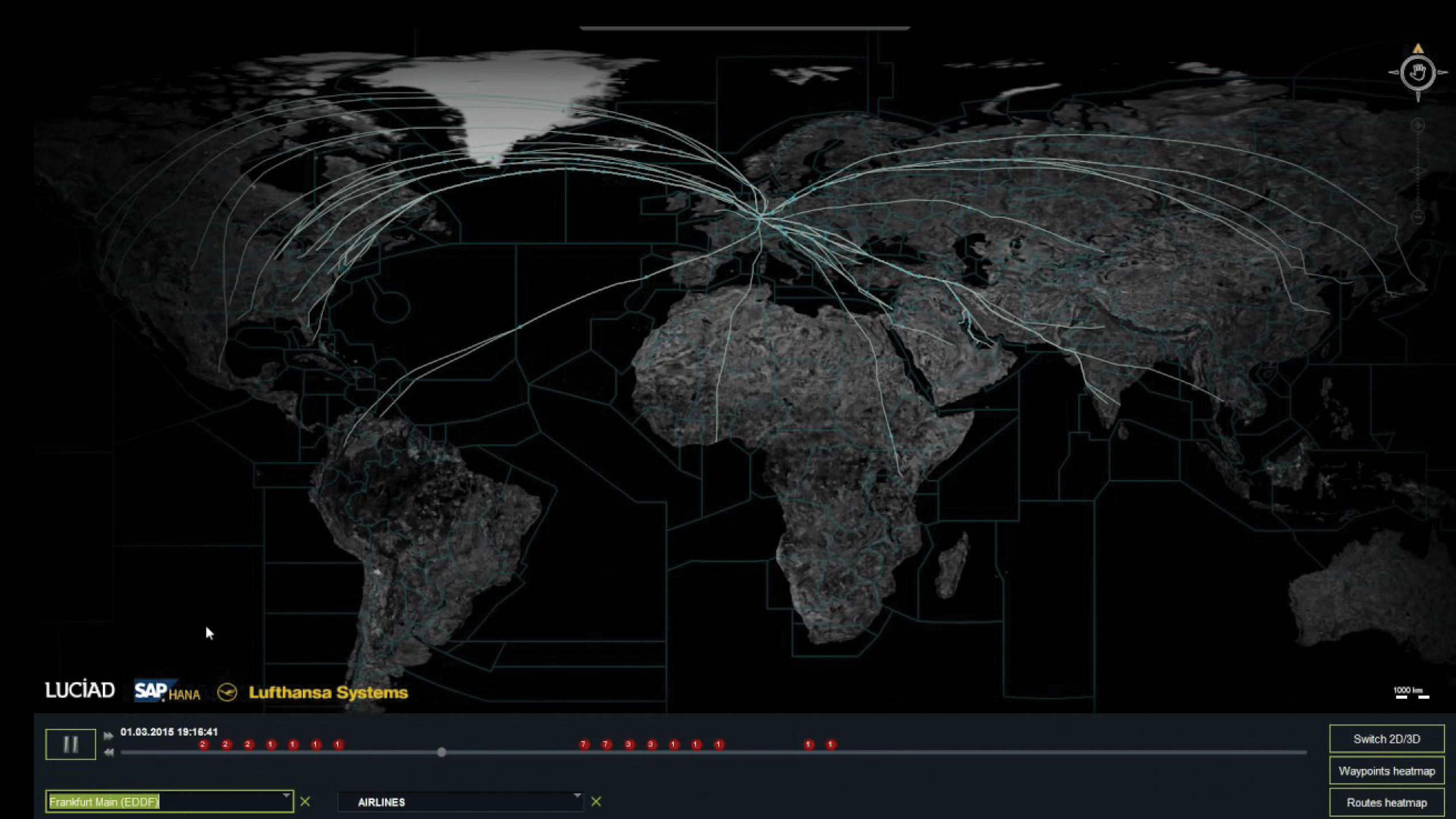 With businesses now focusing on the 'where' of things, the integration of spatial analysis and BI is helping companies to make more informed decisions, thus leading to better outcomes.
In today's highly competitive business scenario, it is imperative to continuously stay updated on technology. Almost every business works hard to achieve success, but what makes one stand out is the understanding which technology to use at what time so as to render maximum gains; gains not only in terms of money, but in terms of driving a change such that numerous lives are benefitted.
Organizations today are collecting data at every level of their business and in volumes that in the past were unimaginable. Datasets are stored in different database systems or in files with distinctive formats, all reflecting business process, application, program software, or information type dependencies.
It is an accepted fact now that about 80% of all data has a spatial component. Traditionally such data would be presented to the user in the form of long reports, either with graphs and pie charts, or in a spreadsheet format. Now, given the complex interrelationships of multidimensional data, integrating spatial data and visualization technology has become ineluctable for offering an accurate, high impact insight to business intelligence users.
Spatial analytics are tools and techniques that employ statistical and quantitative analysis within the context of geography. As Gary Sankary, Global Industry Retail Manager, Esri, USA, points out "Some of the questions that spatial analysis can answer: Where are things located, including people, products, and assets like trucks and stores?  What is the spatial relationship between these things? For example, how close or how far are they from each other? How dense are things like stores or people with a defined area?"
By carrying out spatial analysis of this data using varied business intelligence (BI) tools, decision makers are able to better understand the historical, current and future aspects of business operations, derive useful insights and make most effective decisions for their businesses.
How spatial analytics scores over traditional methods
While traditional methods used to represent information and gain insights have been helpful, they have been limited in capabilities when it comes to performing a quick visual decoding and comparison of data. Even adding artifacts of presentation as shown in the bar chart below has not been able to add much value.
Humans think visually, therefore spatially. Data gains immediate visual impact with the help of maps, more emphatically true for data with a spatial dimension. Maps best represent spatial phenomena or relationships such as flow or proximity, while also facilitating visualization of statistical measures for an area or region. In addition, maps allow for multi-measure displays. For instance, the visual impact and accuracy the WWF map shown below provides cannot be matched by any traditional method of data representation.
Agrees Siva Ravada, Senior Director of Software Development, Oracle, USA: " A lot of traditional visualization types that businesses use are charts and tables; they convey the message, but the minute you convey the same information on top of a map it makes very easy for people to understand what is happening with respect to the location and also gives us the additional ability to do location-based analysis."
Naturally, spatial data is becoming a boon to analysts, wherein the definition of a modern warehouse needs to include 'space-centric' along with traditional characteristics, such as, 'integrated' and 'time-variant'.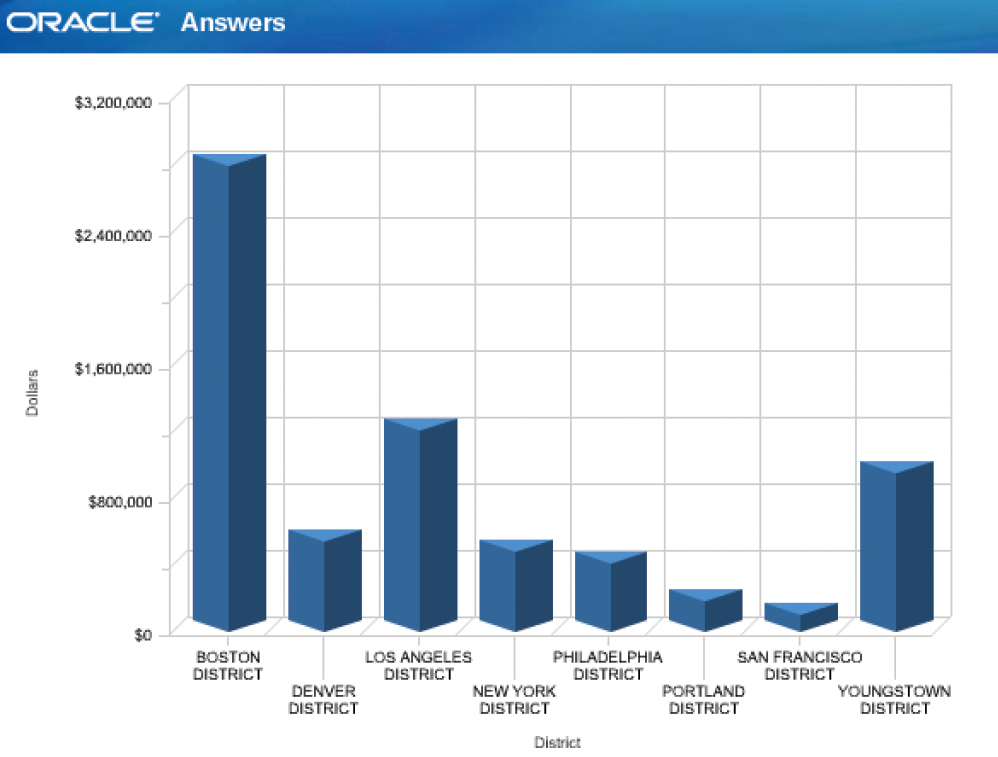 Spatial analytics as a serious business model
With location becoming all-pervasive in our everyday life, we are witnessing an exponential growth in both the number of data capture methods and, perhaps more significantly, in the amount of data being generated and captured. Maps are not just driving our cars. They are driving economies too. Even though the location theory in economics is quite old, going as far back as the 19th Century, it is only now that spatial analysis is increasingly being taken seriously around the world to derive new information and make informed decisions.
Not only traditional players of the geospatial industry viz. Esri, Hexagon and Pitney Bowes are working with spatial data on a large scale, hard-core IT companies like Oracle, Microsoft and IBM are also venturing into spatial analytics at full throttle. For instance, by integrating Esri's technologies into Azure IoT Suite's preconfigured solutions, Microsoft is enabling customers to gain valuable insights about where their assets are and what they are doing at all times, anywhere in the world.
"So many companies are relying on geospatial technology for so many things.  We see lots of companies using geospatial data to disrupt everything from the humanitarian assistance to parking to how we drive etc. So geospatial data is becoming the lifeline of pretty much everything that people do and to that extent the industries future is very bright, says John Allan, VP Sales and Marketing, GeoSLAM, UK.
Companies like United Parcel Service and FedEx are optimizing delivery routes using spatial analytics. Start-ups and mid-range companies are also not behind in the race; understanding the importance of location data in taking crucial business decisions, they are actively engaged in integrating spatial analytics in BI.
As Sandeep Singhal, Director, Cloud Storage, Google, USA, puts it, "A lot of innovation is coming from start-ups which are not building geospatial products, but are users of geospatial in what they are trying to do. They are embedding data, maps, etc. in their products. Those companies are not trying to build anything geospatial. They only want to use this technology to build better experiences."use this technology to build better experiences."
Is spatial analytics same as GIS?
So is spatial analytics same as Geographic Information System (GIS)? Some believe that it is; in fact there is a growing belief that the former is an evolved version of the latter. However, there is a fundamental difference between the two – GIS is just the set of software that enables spatial analytics. GIS represents an exciting and rapidly expanding technology via which spatial data may be captured, stored, retrieved, displayed, manipulated and analyzed.
"GIS describes the category of software that provides users the ability to consume geographic data in order to analyze and view that data geographically. From plotting an address to see where in the city it is, to tracking real time flood stage data from remote sensors to provide real–time view of conditions on the ground during a flooding event, the software used is GIS. Spatial analytics are the tools that exist within a GIS system and power the GIS system to perform analysis and mapping," adds Sankary.
Singhal thinks the importance of GIS is to provide both the insights for customers to try and identify potential areas that are worthy of an analysis and then as a way of helping to present those results of the analysis of the machine learning back to customers. "It is both a pre-analysis layer to understand what is happening and then a presentation layer to presenting it back to users. A lot of heavy lifting — the real work that needs to happen — is going to happen in the areas of analytics and machine learning using data that is pulled from the GIS systems and then delivered right back to the GIS systems," he adds.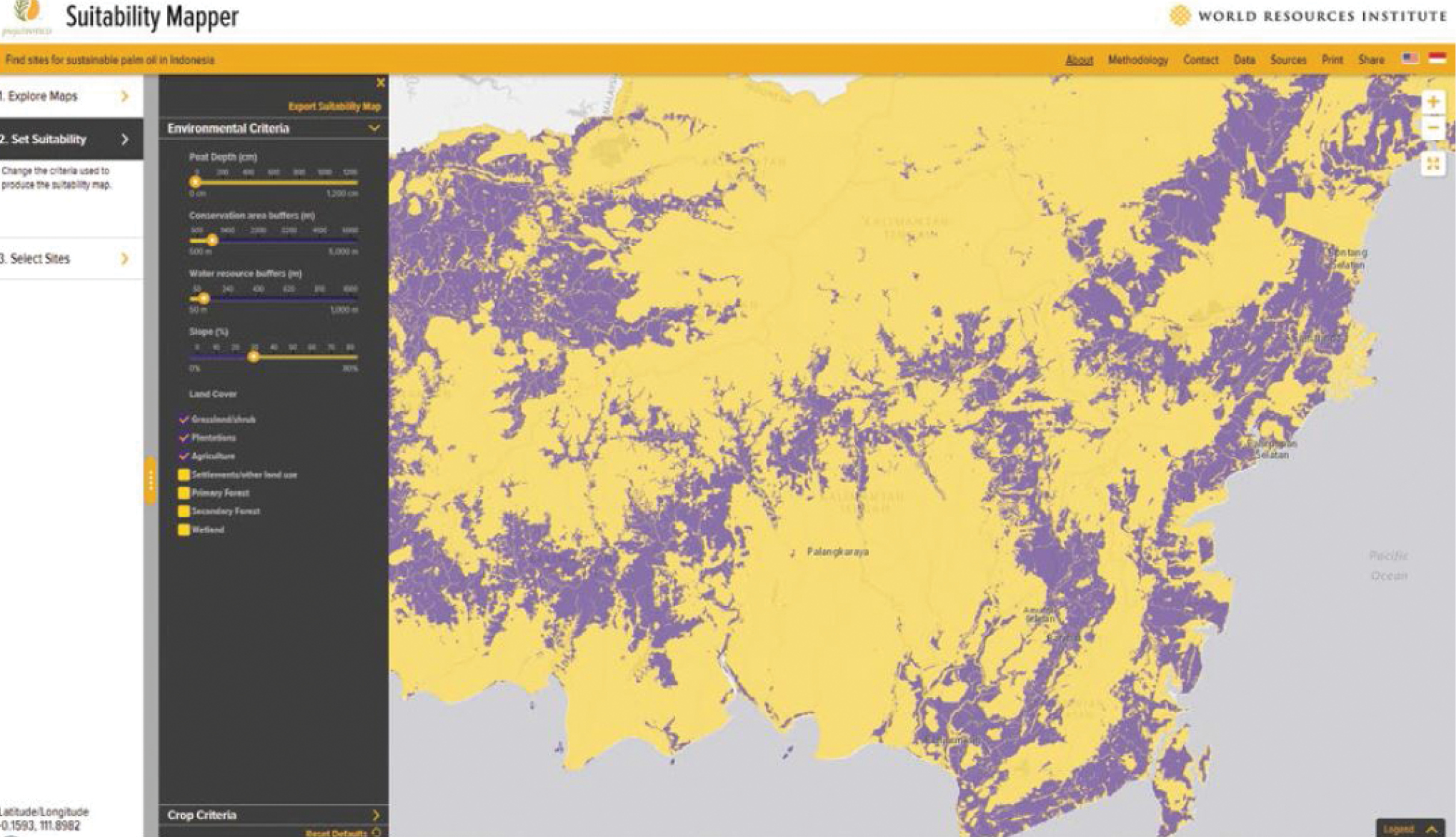 Scope of spatial analysis
With businesses now focusing on the 'where' of things – where products are shipped, where product inventories are aging on the shelves of which stores, where products are advertised, or where products are consumed etc. the integration of spatial analysis and BI is helping companies to make more informed decisions, thus leading to better outcomes.
Spatial analytics is increasingly becoming essential for obtaining accurate and actionable insight, because there is a significant geographic dimension to every business transaction. No wonder that a study carried out by Dresner Advisory Services in 2017 reveals that among 30 technologies and initiatives strategic to business intelligence, spatial intelligence ranks 20th as shown in the graph below.
According to Joe Francica, Managing Director, Location Intelligence Solutions, Pitney Bowes, location-based data is recognized by everybody – it is recognized by the social media companies like Facebook and Twitter, and also by bigger businesses like insurers, banks and retailers who need to process that information, so that they can do a better job of servicing their clients.
"Location intelligence along with business intelligence truly amplifies technology. We try to support the business analysts with our new capabilities in utilizing Big Data frameworks, in helping them getting values add up the business intelligence solutions that they are looking to find," he adds.
So how industries are benefitting
Location is a unifying theme in business. Location can be an address, a service boundary, a sales territory, or a delivery route. Spatial relationships, patterns and trends reveal invaluable business intelligence and bring easy-to-understand visualization to business applications. Keeping in mind the benefits integration of spatial analysis with BI brings to business, more and more industries are adopting the approach.
Francica says we can break the industry into two categories. First set are businesses naturally rooted in geography like transport, telecommunication, or real estate, who absolutely depend on location-based information. The second set comprises of the group of users who not necessarily use geospatial data on an everyday basis but they still depend on it for better performance. These would be retailers, insurance companies and banks. "In businesses where location precision is very important like in an insurance company, they find real business value and RoI towards using high precision, high accuracy location based data, leading to decreased risks and better value to consumers," Francica adds.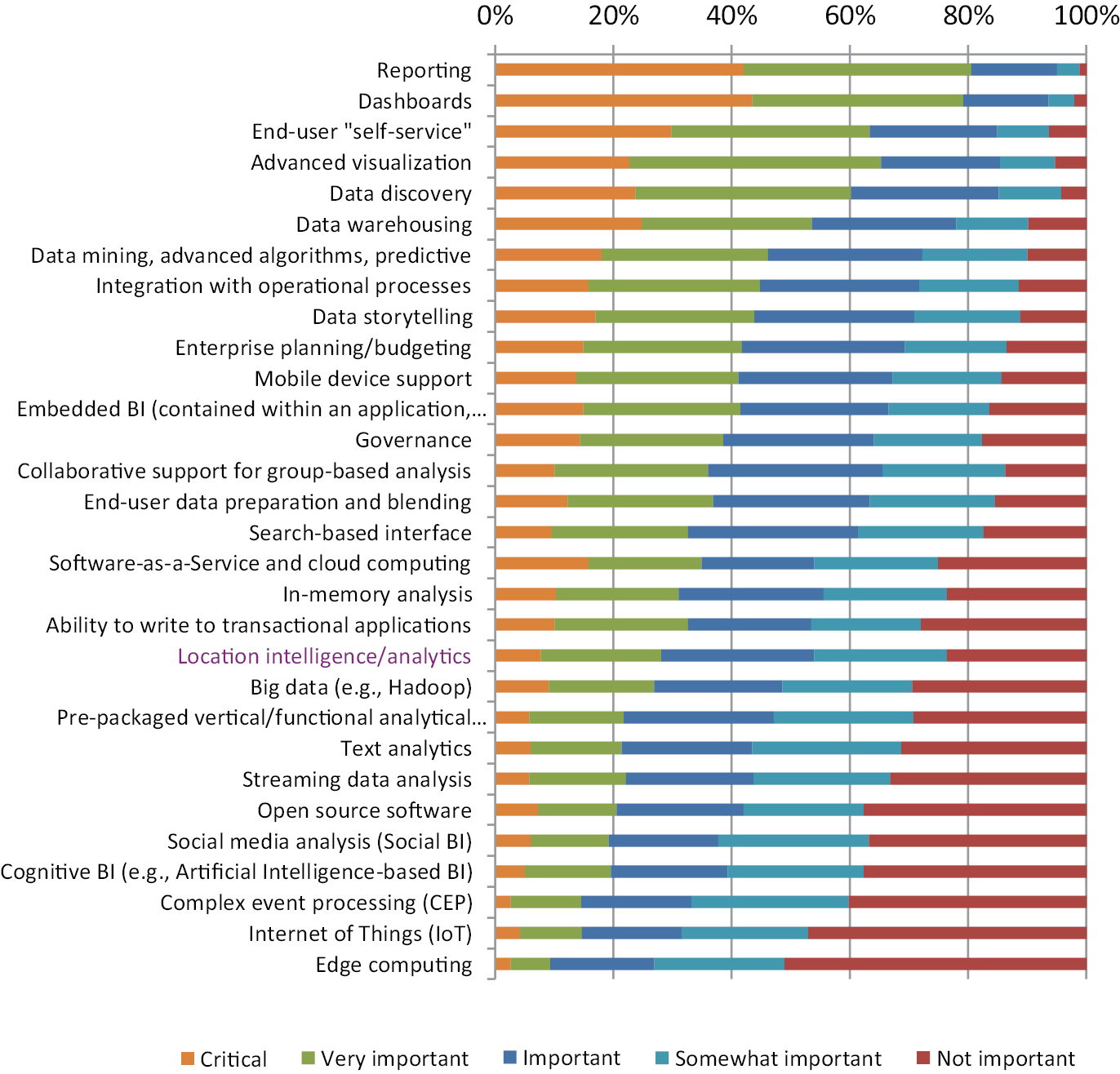 The major sectors that are actively bringing spatial analytics to BI
Energy: Spatial analytics is enabling the energy industry to discover patterns and uncover hidden insights in seconds rather than minutes or hours.
Transport and logistics companies: Be it determining the fastest transportation routes, enabling effective forecasting, optimizing warehousing processes and stock flows based on the consumption rates of particular products by locality, spatial analytics is helping the logistics industry to avoid delays and crisis and thus achieve better performance and customer engagement.
Real estate and commercial developments: Real estate is all about location because of the people served by that location. Spatial analytics facilitates research, analysis, and presentation of each prospective site. It helps in determining optimum sites for development.
Telecommunications: Spatial analytics enables the industry to assess strength of the current infrastructure, analyze competitor network coverage etc. Understanding which locations will provide the best network coverage at the lowest price possible helps the industry function more effectively.
Retail and wholesale industry: Along with physical store-level detail, spatial analysis is helping the industry to gain invaluable insights in stock delivery, store management, inventory management, marketing and sales.
Healthcare providers: Healthcare providers use spatial analytics to see issues from a locational perspective, leading to more efficient practices and higher standards of patient care.
Insurance companies:  Spatial analytics of location-based data, such as crime rates, weather patterns etc. is enabling insurers to identify high or low risk cases and develop marketing strategies, policies and pricing models accordingly.
Finance and banking sector: Location data and analytics of customers help banks to carry out effective customer segmentation and profiling, develop more successful marketing and sales campaigns, tailor products and services according to the customer base within each region or division and identify and actively retain and pursue profitable customers.
Airports and airlines: Airlines use spatial analytics to track flight operations more closely and accurately. Airport, meteorological, and fleet data is monitored in real time, and the operations crew reroute flight paths to optimize fuel and staff costs.
Education:  Adding geographical components to student data enable higher education institutions to develop more effective marketing campaigns, understand better where to put facilities, and work on research grants.
Like private enterprises, governments are also actively incorporating spatial analysis into decision-making processes. This integration is helping them in achieving speed, accuracy, and cost effectiveness in information dissemination, urban planning, and service delivery.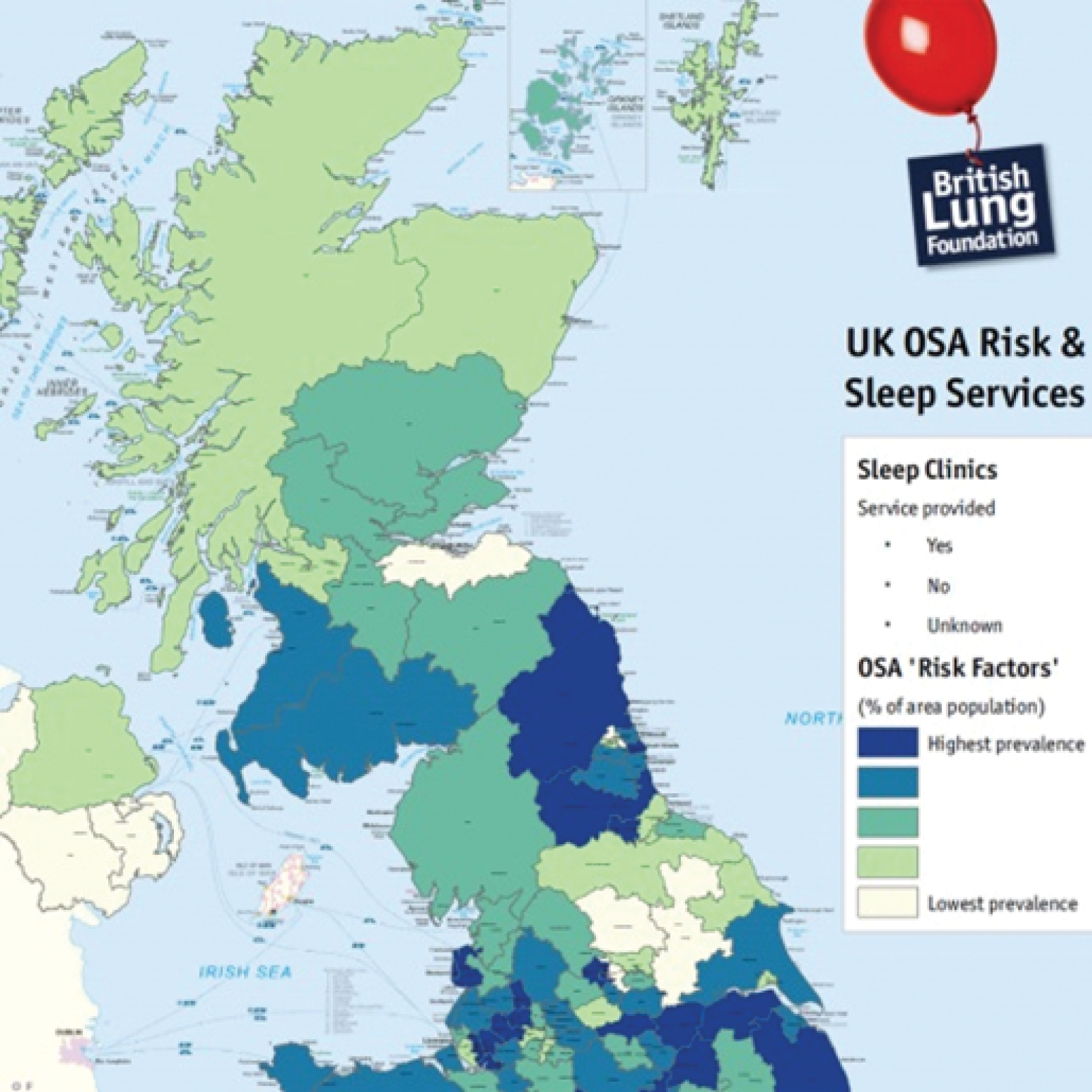 What is the future?
More and more industries are integrating spatial analytics with BI as such a system provides a wealth of information. Spatial analysis can be used to gain operational, transactional, and competitive advantages.
In the near future, industries are expected to benefit from emerging technologies like geospatial intelligence fusion, crowdsourcing, human geography, visual analytics and forecasting. And of course there are new evolving technologies like machine learning and artificial intelligence algorithms, which can give feedback on the location and behavioural pattern of people to build models for better in business intelligence. Business Intelligence will gain more power with technologies that will allow dimensional and spatiotemporal visualization and linkages between geolocation, social media, crowdsourcing, and spatial analysis.