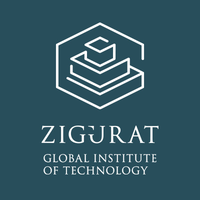 Spain:  Zigurat Global Institute of Technology will host the India BIM Online Summit on the 29th of August at 16:30 (Indian Summer Time), an exclusive online event that will gather the most relevant players in the area of BIM in infrastructure and architecture.
This online event offers a unique opportunity for those in India to reflect on the state of BIM in India as well as the future of Indian projects.  Professionals coming from different companies, studios, multinational companies as well as academic institutions, will cover the application of BIM in construction projects, BIM standardization and professional opportunities available in India and worldwide.
The India BIM Online-Summit 2018 will host over 15 international speakers such as:
Amarnath CB, founder of the India BIM Association, who will present the state of BIM implementation in India.
Gokul Easwaran, student of the Global BIM Management Master's at Zigurat Global Institute of Technology and BIM Manager at WeWork, will discuss job opportunities in BIM Management in India.
Partha Sakar, Associate Technical Director of BIM at Arcadis India , will present the importance of BIM in all infrastructure and utilities projects.
Alexandra Ramirez, Director of BIMCommunity India, will discuss how to discover international opportunities.
Ignasi Pérez Arnal, founder and director of BIM Academy and co-founder of the India BIM Association, will present a discussion on BIM applied for the new (and old) Indian Smart Cities.
Dan Rossiter, Senior BIM Communicator at BRE UK (Building Research Establishment), will present the development of International BIM Standards.
About Zigurat Global Institute of Technology
Zigurat is more than a technological institute: Zigurat Global Institute of Technology is now a global network that has managed to unite industry and technology, with professionals and the best teaching practices, to contribute to the advancement of the AECO sector with a disruptive, advanced, and innovative educational model.
Since its inception in 2001, Zigurat has linked its master's degrees to the skills that the market and industry demanded, relying on technology and innovation as well as the opportunities offered by an increasingly internationalized and global market.