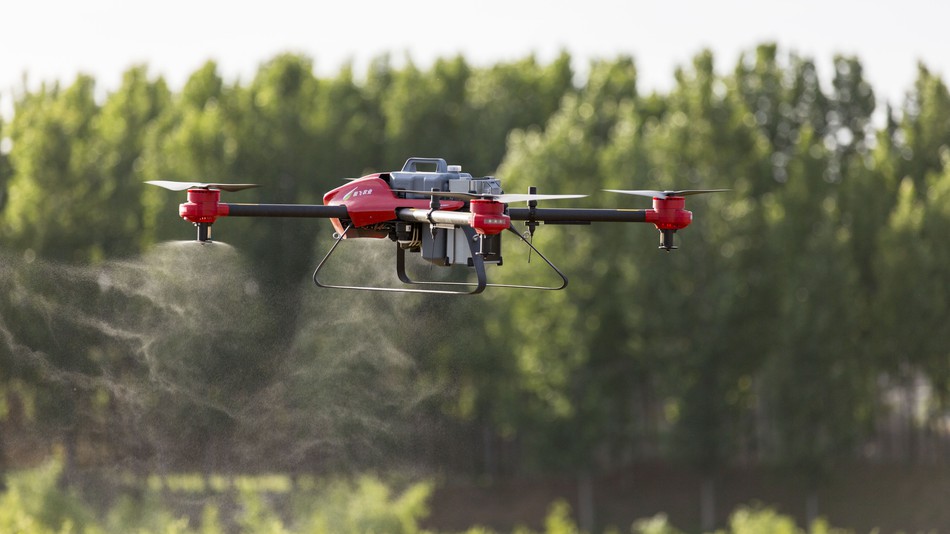 China: XAircraft, the Chinese drone manufacturing company specializing in agriculture, has launched its flagship P20 unmanned aerial vehicle (UAV) – a farm-specific drone – in Japan where mechanization in agriculture has long been adopted while innovation is relatively slow.
Justin Gong, co-founder and chief marketing officer of XAircraft, said the Guangzhou-based company has chosen Japan as its first step for overseas expansion as the country was a pioneer in using large-scale UAV on crop protection as early as two decades ago, but the technology has barely improved as it still requires massive manual operation by human labor instead of the automatic programming and operation via its mobile management terminal.
"No matter how experienced a farmer is, manual operation on a remote control is in no way comparable to full automation conducted by the computer in terms of precision. Also, the traditional UAV utilized for farming in Japan will require two or three people to conduct one task, while an operator is able to command three XAircraft drones for spraying tasks at the same time," Gong told the South China Morning Post in Guangzhou on Monday.
XAircraft sees business potential from the Japanese market as local farmers are well acquainted with the use of advanced technologies. Nearly three-quarters of rice production in Japan is mechanized while over a third of rice farms made use of pesticide spraying via drones.
Meanwhile, Japan is struggling with a declining labor force as its population ages, underscoring the need for efficiency. Of the nation's 2 million agricultural practitioners, more than a half are aged 65 years or older, according to media reports. Gong said the XAircraft will continue its roadshow in Japan in anticipation of 3,000 to 5,000 drone orders in the country next year.
The company held a launch ceremony in Japan in late July, following a lengthy approval and licensing process by the government. He said sales in Japan are expected to enjoy lucrative profit margins, as its flagship P20 model is priced at more than 3 million yen (US$27,439), which is almost double the 100,000 yuan charged for the drone in China's domestic market.
However, XAircraft must partner with a local Japanese company to provide relevant supporting services, owing to legal compliance requirements that all mapping information be obtained by authorized local firms. In mainland China, XAircraft provides both sales and leasing services, where it accounts for more than half of the nation's agricultural drone sales. The use of drones for agricultural purposes such as crop protection is below 1 per cent in China, according to XAircraft data.