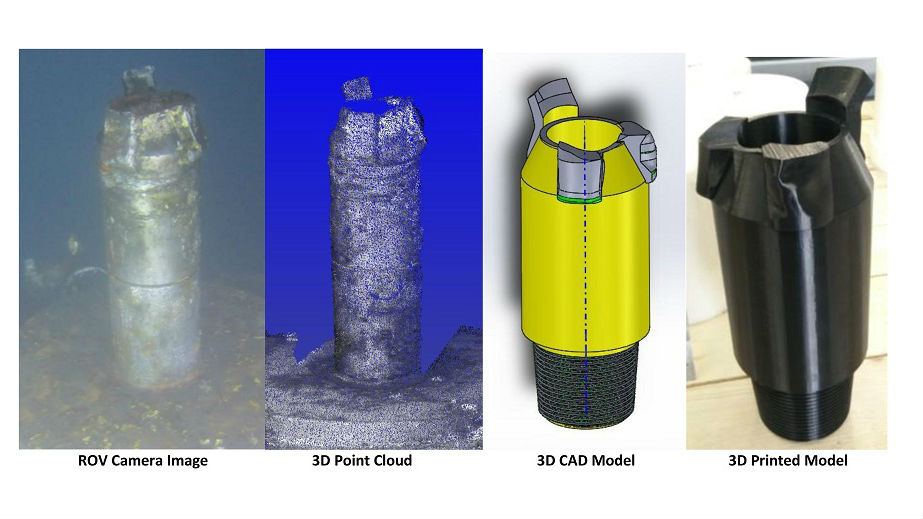 US: Fugro and 3D at Depth have announced the world's first application of subsea LiDAR data to 3D Print an accurate 1:1 physical model of a damaged well part.
3D at Depth was contracted by Fugro to perform subsea laser scanning services on a well abandonment project in Oceania, Australia. The plugged and abandoned wells located in a water depth of around 110 meters (360 feet) were drilled decades earlier and suspended at the time of drilling. Access to accurate data of the manufacture and specifications of these wellheads was limited due to their age. In order to assess feasible options for abandonment, detailed measurements needed to be acquired to achieve final abandoned status.
The survey used Fugro's multi-role intervention vessel, the Rem Etive fitted with two work class remotely operated vehicles (ROVs). One of the two FCV Work Class ROVs, of 3,000 meter depth rating, was fitted with an SL2 Subsea LiDAR laser, manufactured and operated by 3D at Depth. The laser was mounted on the crash bar of the Fugro FCV3000 WROV sending near real-time data to the operator on the vessel via a fiber optic multiplexor.
Approximately 44 million data points were collected at the well in 13.5 hours. The LiDAR laser data was processed using point cloud processing tools to compute the spatial relationships, measurements and orientations of the seabed structures. The resulting deliverables included a 3D point cloud database, a dimensional report for each well, CAD files and a 360° animation of each well, modelled from the point cloud.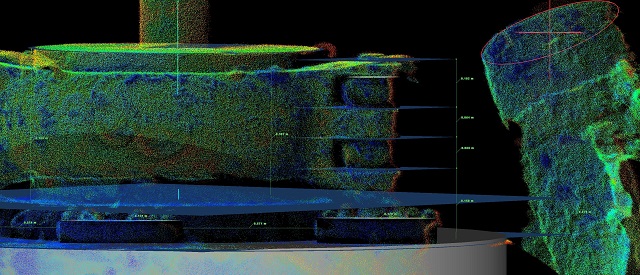 In addition to subsea LiDAR data, physical measurements were collected by the Fugro ROV using different sizes of V-gauges and rulers. Cross-referencing of the physical and LiDAR measurements with the original drawings helped identify discrepancies in existing drawing dimensions.
The subsea part fabrication was part of a larger project conducted in early 2016, using 3D at Depth's subsea LiDAR SL 2 technology and point cloud software. The ability to use accurate spatial data in subsea part fabrication with 3D printing, introduces a wide range of possibilities to reduce costs across intervention planning and life-of-field programs, says 3D at Depth.