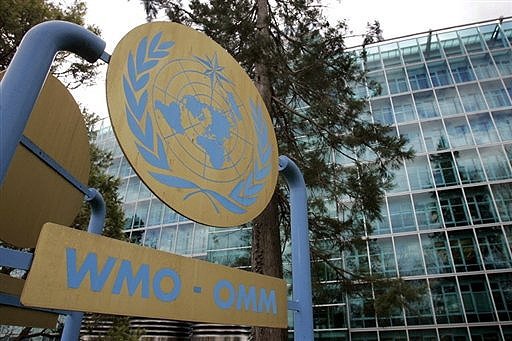 Switzerland: The World Meteorological Organization has joined the global commitment to reduce deaths due to air pollution by two thirds by 2030.
At the World Health Organization's first ever Global Conference on Air Pollution and Health, WMO pledged to strengthen the quality and availability of pollution observations, enable provision of air quality forecast and advisory services and incorporate health impacts in key scientific assessments on climate and climate change.
WMO was a co-organizer of the three-day event, which secured commitments from governments, health authorities, international agencies, and the scientific community to act against air pollution.
Air pollution shortens the lives of around 7 million people each year, and nine out of 10 people breathe air polluted by traffic emissions, industry, agriculture or incineration, said WHO Director-General Tedros Adhanom Ghebreyesus,
"No one escapes from the womb to the grave," he said, pointing out that children are especially vulnerable. "The cost of action is high but the cost of inaction is even greater."
"Action to improve air quality and tackle climate change are both a top global priority," said Mr Taalas. "We can mitigate both problems with the same means by getting rid of fossil energy," he said.
Earlier this year WHO and WMO signed an agreement to improve health outcomes through better weather, climate, atmospheric and hydrological services and through improved monitoring and management of environmental health risks, such as hazardous air quality. This includes closer coordination between meteorological services which observe and predict air quality, and health authorities, which deal with the impact of human exposure to pollutants.
WMO and WHO have had a joint office on climate and health since 2014.
Participants at the conference recommended an aspirational goal of reducing the number of deaths from air pollution by two thirds by 2030.
Reaching this goal will save significant global healthcare costs every year. The wider economic impacts of premature deaths due to ambient air pollution amount to USS 5.7 trillion in welfare losses, or 4.4 percent of global GDP in 2016. To reach this goal and resolve this health crisis, bold and prompt action is needed. In particular there is a need to avoid dirty fuels and technologies in transport and energy production; to stop the uncontrolled burning of solid waste and agricultural waste; reduce use of fertilizers in agriculture; and promote clean technologies and fuels and green, clean cities.
"The World Meteorological Organizationas provider of sound and robust scientific basis for policy-making will help to tackle air pollution and support the global action," said WMO Deputy Secretary-General Elena Manaenkova.
"No country should remain without Early Warning Systems by 2030," she said.
Specifically, WMO is committed to:
Enhance availability and quality of observations of pollution such as black carbon, tropospheric ozone, atmospheric dust through the

 

Global Atmosphere Watch network
Increasingly include health impacts in key authoritative reports such as the annual statement on the state of the climate and assessments by the Intergovernmental Panel on Climate Change.
Lead global research and strengthen scientific knowledge on connections between air quality and climate and develop the science-based tools to support policy-making on air pollution and climate change mitigation. This includes through the development of the

 

Integrated Global Greenhouse Gas Information System.
Provide tools to reduce health risk via improved forecasts, warning and advisory services, for instance on sand and dust storms and heatwaves. Include air quality as part of

 

integrated  climate, health and urban services.
Include health-related service components in WMO training and capacity development programmes