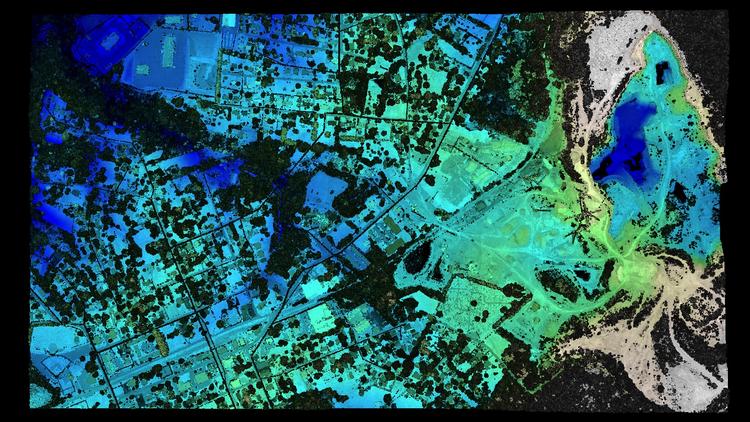 US: According to a new contract awarded to Woolpert by the U.S. Geological Survey (USGS), the engineering firm will collect high-resolution LiDAR elevation data for three separate projects across 49 Tennessee counties. The company will have to meet the QL2 accuracy standards while collecting data. Most counties of the project involves east of Nashville to the North Carolina border.
Two of the three contracts directly support the 3D Elevation Program (3DEP), which is a USGS initiative to collect accurate, high-resolution data via LiDAR to establish a national map. The third contract, which covers three counties in western Tennessee and meets 3DEP standards, was performed in partnership with the Natural Resources Conservation Service (NRCS).
Sam Moffat, Woolpert program director, said the LiDAR collected will address many needs, including the Tennessee Department of Environmental Conservation's (TDEC) reclamation efforts from coal mining using mountain top removal practices across the Cumberland plateau. In 46 of the 49 counties, Woolpert also is extracting building footprints from the LiDAR as a value-added service.
"Building footprints were the highest-priority planimetric feature requested throughout the state of Tennessee," Moffat said. "Structure features can be used by multiple agency and government resources to improve their GIS for public safety, emergency and flood management, as well as property valuation."
Dennis Pedersen, director of GIS services for the Tennessee Department of Finance and Administration, lauded the collection.
"This project represents the value of GIS coordination across all levels of government," Pedersen said. "It provides highly accurate elevation data for a wide variety of consumers for pennies on the dollar."
Moffat agreed, saying that Tennessee is "uniting federal, state and local stakeholders to win 3DEP funding opportunities to provide the best and most accurate services for their residents."