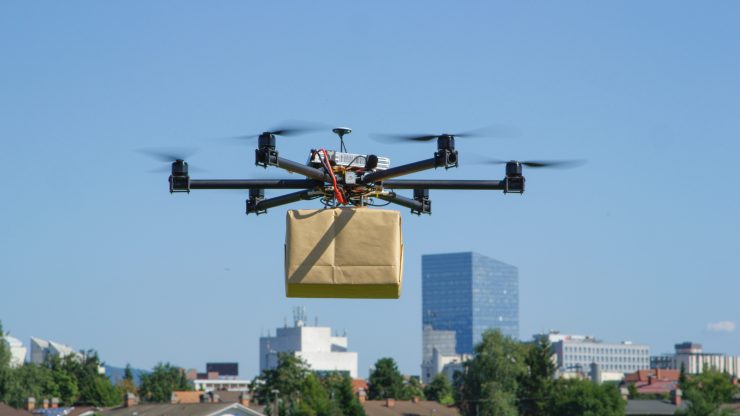 Finland: Alphabet's Wing has announced the start of a drone delivery service in Finland's capital Helsinki from June. The delivery service will be for the people of Vuosaari district from Herkku Food Market and Cafe Monami. The pilot project was unveiled last year with first trail done earlier this week.
Residents of the densely populated town would be able to order popular dishes. According to Wing, deliveries would take approximately ten minutes. Delivery drone would cover a maximum of 10 km with each package weighing 1.5 kgs or less. To prepare for the success of the project, Wing has also conducted events in Vuosaari to prepare them for the sound of drones in their neighbourhood.
According to a post by Wing, "Vuosaari is an inspiring locale for Wing in several ways. Helsinki's most populous district, it is bordered by water on three sides, with significant forestland alongside residential areas and a large international cargo port. The density of Vuosaari's population makes it a great place to launch our first service to multi-family housing communities as well."
With the approval of FAA, drones would be able to fly only in day time in clear weather conditions and won't be able to fly more than 400 feet and only one pilot can operate five drones.