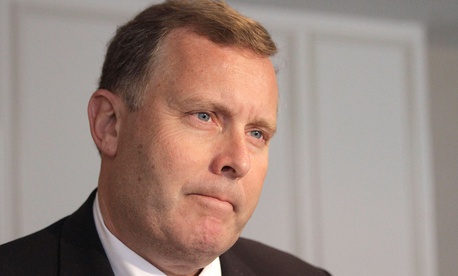 US: The White House has nominated veteran Senate aide James Morhard as NASA's deputy administrator July 12.
Morhard has been the deputy sergeant-at-arms for the Senate, handling various administrative issues for the body, since early 2015. He served in various other staff roles in the Senate from the early 1980s until 2005, including chief of staff of the Senate Appropriations Committee and staff director of what is now its commerce, justice and science subcommittee, whose jurisdiction includes NASA.
The following is a statement from NASA Administrator Jim Bridenstine on Thursday's announcement of the intended nomination by President Donald Trump of James Morhard to serve as the agency's deputy administrator:
"Today, the President announced his intent to nominate James Morhard as Deputy Administrator of NASA.
"Morhard is the United States Senate Deputy Sergeant at Arms. Prior to this, he was the Staff Director of the Senate Appropriations Committee. During his tenure there, he ran the Senate Commerce, Justice, State subcommittee that included all NOAA programs, and the Military Construction subcommittee where public/private partnerships were first used for military housing.
"This administration is committed to American leadership in space, and I look forward to working with Mr. Morhard upon his confirmation"