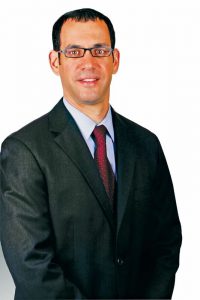 The Netherlands: WGIC, a fast emerging forum that represents an entire ecosystem of the industry has appointed Senior Vice President of Geospatial, at Trimble Inc, Ronald Bisio as the new President for the period of 2019-2020.
During the Annual General Meeting, the members also applauded the efforts of the outgoing President Amy Minnick and hoped that she joins the WGIC Board in the future.
Newly appointed President Ronald Bisio said, "The World Geospatial Industry Council is the first organization of its kind to represent the leading companies dedicated to the enterprise geospatial market."
Bisio further added, "I am honored to have been selected to serve this important organization. In addition to the slate of topics currently on the agenda, I am interested in WGIC taking a leadership role in educational outreach to help recruit students and prospective students into the industry, as well as to prepare those in the industry to be the future leaders of our respective companies and the WGIC."
Andrea Bersan – VP Global Industry Business Development at Digital Globe, Dr. Zaffar Sadiq Mohamed – Executive Director at Spatial Vision, Alexis Hannah Smith – CEO & Founder of IMGeospatial, Christopher Malone – VP Strategy & Business Growth at GroundTruth; were appointed to the executive board of WGIC.