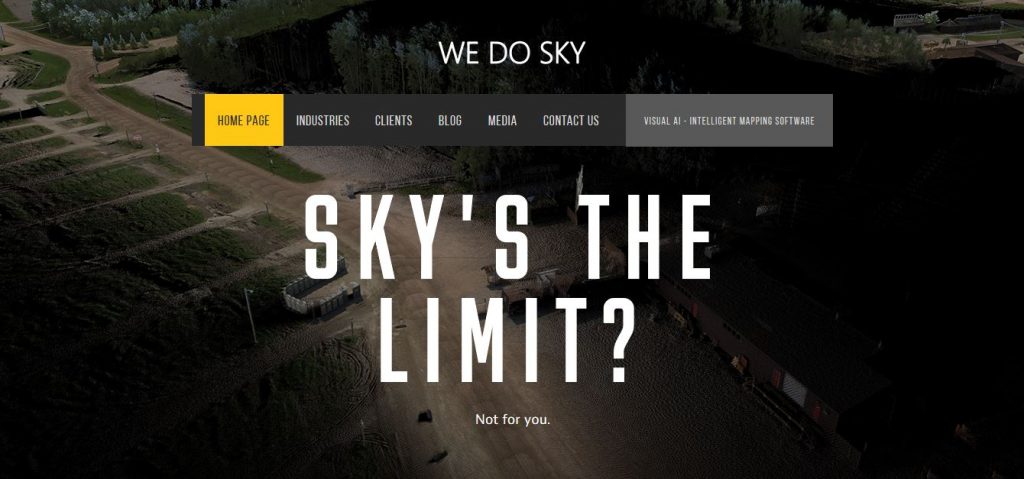 India: Mapping software company WeDoSky has launched its visualAI cloud platform for UAV based GIS Mapping. The platform intends to enable any drone pilot across the world to upload aerial imagery to its secure cloud servers to generate actionable geographical data from their raw images.
The platform uses two kinds of problems that every industrial drone pilot faces that are: difficulty in extracting GIS data from thousands of aerial images and presenting it in the form of consumable intelligence to the end user; and scalability issues in deploying expensive servers & software for converting aerial imagery into 3D Models and associated data.
To solve these problems, visualAI deploys truly scalable, GPU powered cloud servers that make the entire data generation process seamless for the Drone pilots. As a result, any drone pilot across the world, flying any drone platform can simply capture and upload aerial imagery to visualAI.
Meanwhile, the image processing software crunches millions of points in the uploaded set of aerial images and converts them into a densely populated 3D model.
The 3D model are layers of intelligence, which allows you to do the basic distance, area and volume calculations then use this information to do problem solving specific to your industry.  The model can be used in mining for stockpile estimation; for crop density, in agriculture; and in rural planning, for health.