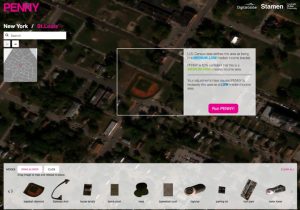 US: Researchers at Carnegie Mellon University has developed Artificial Intelligence-based (AI) wealth analyzing tool that can predict the median household income of neighborhoods in the New York City and St. Louis areas by providing census data and satellite imagery.
The software known as Penny, analyzes DigitalGlobe imagery in its neural network, resulting in algorithms that recognize repetitive architecture and baseball diamonds as low-income areas, and glass skyscrapers and plenty of green space as high-income.
Users can add digital objects to the maps and then run Penny for a new classification. Some of these additions are a bit whimsical, such as a huge ship or the Statue of Liberty; others respond to patterns of neighborhoods, like a high rise which tends to raise the income, or train yard that will lower it.
Penny is imperfect in its predictions. The information for both St. Louis and New York can't be applied to other urban areas with accuracy.
Despite that, it's more an experiment in machine learning, as well as a demonstration of how the planning of cities can so regularly under-serve certain income levels that even satellite imagery can see it.
The results may not be surprising, but it's interesting to see researchers combine existing data sets through machine learning. The project is a reminder of how much our world is now "seen" by satellite imagery. Penny's developers state that their goal is to "spark a conversation about artificial intelligence, machine learning, cities, infrastructure, satellite imagery, and big data."