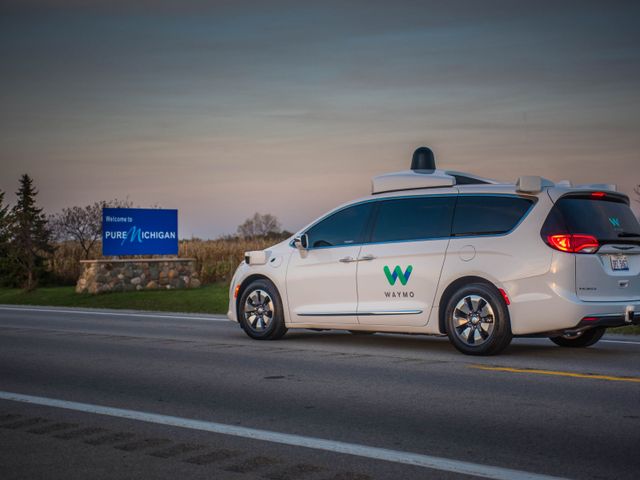 US: A large number of companies in California are now test self-driving cars, with Samsung being the latest corporation to get permission from the state's Department of Motor Vehicles.
Waymo plans to test its self-driving Chrysler Pacifica Hybrid minivans in Michigan this winter. It will start with public-road testing in the greater Detroit area in the next few weeks.
The company said it started cold-weather testing in 2012 and the Michigan test program would build on its earlier efforts, including in the Nevada and California border areas around Lake Tahoe. Waymo said the Michigan testing would begin around Novi, where the company has a development center
Each of the vehicles on Michigan roads will have a trained test driver on board, as per Waymo. The testing announcement by Waymo is the latest in a series of autonomous vehicle developments from tech companies, automakers and suppliers who are competing for primacy in an innovative sector that is expected to transform the automotive industry in the foreseeable future.
General Motors has been testing a fleet of autonomous Chevrolet Bolts on metro Detroit roads, mostly around its Warren Tech Center. Ford also has tested autonomous versions of its Fusion sedan around southeastern Michigan since 2015, as has Delphi Automotive.
Earlier this year, Waymo and Fiat Chrysler Automobiles said Waymo ordered 500 more Pacifica Hybrids, in addition to the100 it had already received, for a real-world testing program in Arizona with Phoenix-area residents.
John Krafcik, Waymo's CEO, said cold-weather testing is a extremely important for self-driving technology development. Harsh winter conditions such as falling snow and sleet have an impact on how both people and self-driving vehicles see and how the vehicles operate in slippery conditions.
"We're aiming to give our technology more practice driving in snow, sleet and ice. This type of testing will give us the opportunity to assess the way our sensors perform in wet, cold conditions," said Mr Krafcik