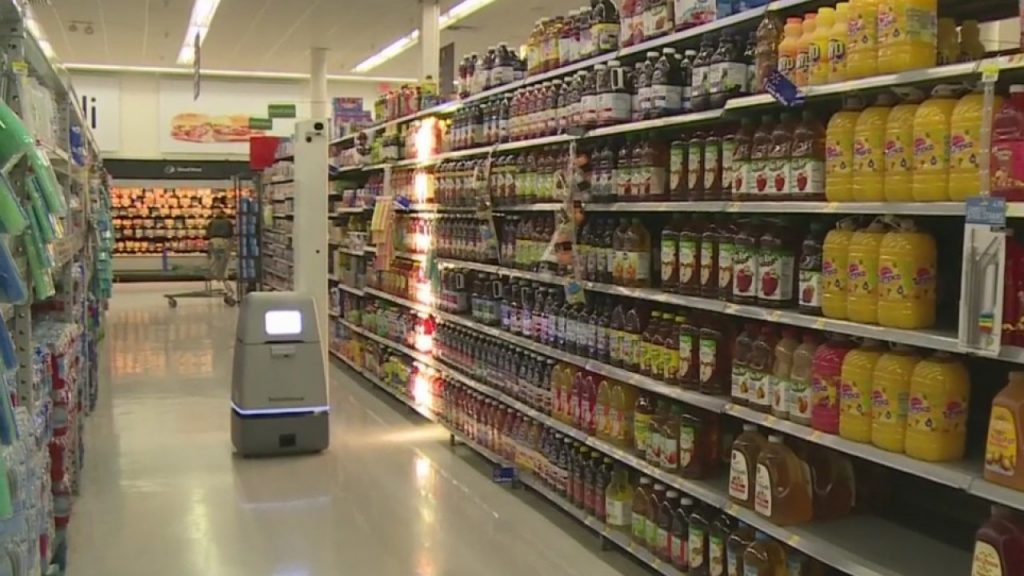 US: Artificial intelligence will soon be implemented at Walmart stores in USA. And it will certainly start a new era in retail. Walmart is launching a small army of autonomous scanning robots. The robots would be around 6 feet tall, equipped with an array of lights, cameras, and radar sensors.
The robot would go up and down through the store sections automatically, at 2 to 3 mph, scanning the shelves for empty spots, and also checking the price tags. The robot would be installed with a LiDAR and the way it will see things would be similar to the observation of a self-driving vehicle.

Martin Hitch is the chief business officer at Bossanova, the San Francisco company that manufactured the robot. He says the robot is supposed to drive around obstacles and look for alternative routes.
Hitch said, "We boxed it in with four TV cameras earlier, and it made a decision on the fly as to how to figure out a way around so that it could carry on with its job. That's the most rewarding thing, when it successfully navigates a really complex and dynamic space and just gets on with the job. It's unobtrusive, it just carries on."
The robot can scan an aisle in about 90 seconds, that's much less than the time it would take a human to do. Walmart is testing the robot in 50 stores, across four states.