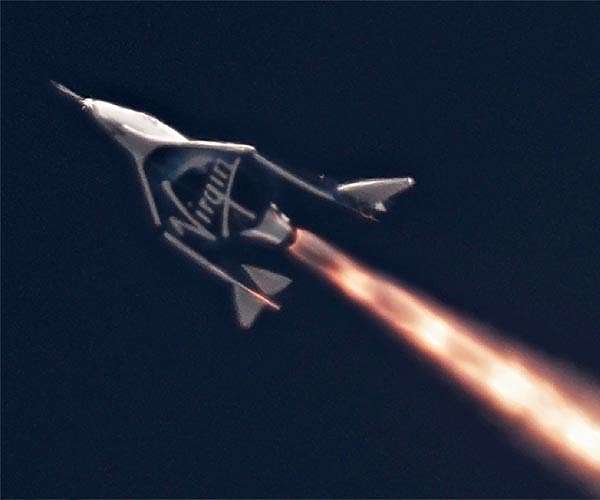 US: Virgin Galactic has successfully launched its Unity spacecraft by rocket power. The company shared a photo of the SpaceShipTwo model spacecraft as it took off above the Mojave Air and Space Port before going supersonic and landing safely.
Unity was propelled to an altitude of 46,500 feet by the WhiteKnightTwo carrier aircraft, VMS Eve.
Eve then released Unity from under its wing and the SpaceShipTwo's pilots Mark Stucky and Dave Mackay brought the spacecraft's engines to life and propelled it into an 80 degree climb, accelerating to Mach 1.87 during the 30 seconds of rocket burn.
"On rocket shutdown, Unity continued an upwards coast to an apogee of 84,271 feet before readying for the downhill return," Virgin Galactic said.
Once the spacecraft began to descend, the pilots raised its tail booms to a 60 degree angle from the fuselage into the "feathered" configuration, which was adopted after fatal 2014 VSS Enterprise test flight crash.
At 50,000 feet, the tail-booms were lowered again and the Unity glided toward a safe landing on the runway.
"The flight has generated valuable data on flight, motor and vehicle performance which our engineers will be reviewing," Virgin Galactic said. "It also marks a key moment for the test flight program, entering now the exciting phase of powered flight and the expansion to full duration rocket burns."