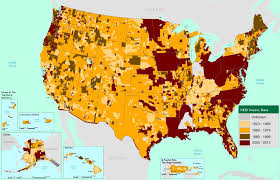 US: United States Geological Survey (USGS) has awarded a multimillion-dollar contract to Atlantic. The contract was given under the Indefinite Delivery Indefinite Quantity (IDIQ) category for 5 years. According to the contract, Atlantic will complete task orders nationwide to support geospatial needs of the USGS and its partners.
"Putting Atlantic in a position to win this prestigious contract has been a constant goal over the past several years," said Brian Mayfield, President and COO of Atlantic. "We have made many strategic decisions to design our company to be a great partner to the USGS and are very excited to have the opportunity to support the USGS in providing professional surveying and mapping services nationwide."
The USGS is working to complete 3DEP, a program that is designed to meet the growing needs for high-quality topographic data for the entire United States. It is anticipated that a large portion of the total contract capacity available to the USGS will be used to satisfy the requirements of 3DEP.