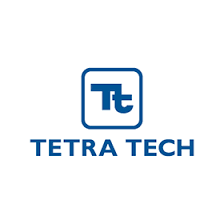 US: Tetra Tech has announced that the U.S. Agency for International Development (USAID) awarded the Company a $21 million single-award, five-year contract to improve biodiversity conservation and strengthen sustainable and resilient development in the Prey Lang region of Cambodia.
Situated across five million acres and four provinces in north-central Cambodia, the Prey Lang region is one of Southeast Asia's last remaining lowland evergreen woodlands and home to important water resources and biodiversity, including one of only seven remaining elephant corridors in the world. The landscape is under severe threats from deforestation, wildlife trafficking, and the impacts of climate change.
Under the USAID Greening Prey Lang program, Tetra Tech will provide technical support services using an integrated approach for sustainable watershed management and biodiversity conservation to foster economic growth. Tetra Tech will develop an evidence-based decision support system that will combine geographic information systems with trend analyses and local knowledge to assist in local and national planning efforts to mitigate the threats from climate stresses and reduce greenhouse gas emissions. Tetra Tech also will support the development of sustainable economic opportunities, especially for women entrepreneurs and other marginalized groups.
"Tetra Tech is pleased to support USAID's work in Cambodia to promote inclusive and sustainable management in one of the world's most biodiverse and important landscapes," said Dan Batrack, Tetra Tech's Chairman and CEO. "For decades Tetra Tech has used its Leading with Science® approaches to integrate the environmental, social, and institutional elements needed for more resilient ecosystems."