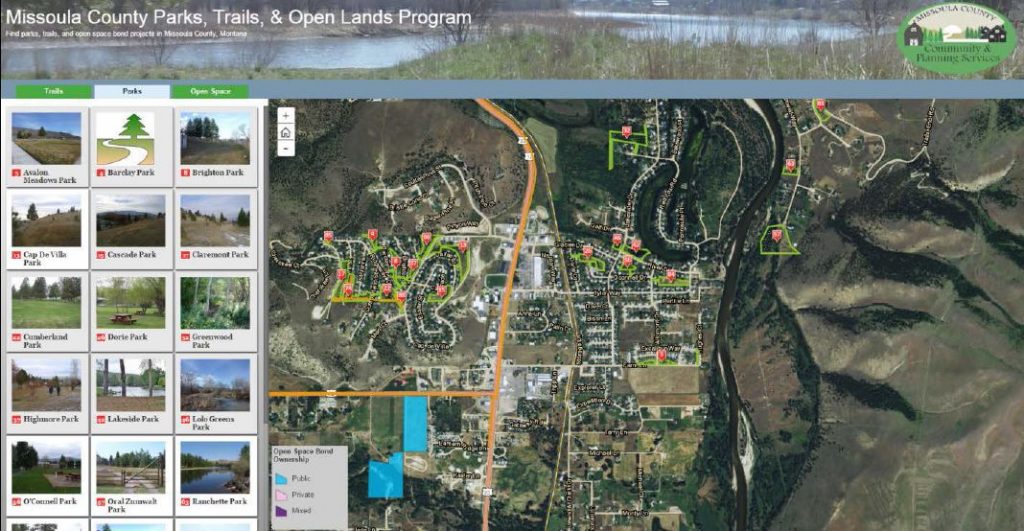 US: A recently launched tool by the Missoula County Parks, Trails and Open Lands Program can be answer to all your question related to directions to public recreational areas and can be found by using a new online mapping tool.
The image-rich application tool works on both desktop and mobile devices. And this is the first time ever when an online map presents the Montana-based county's entire database on public recreation sites and trails in one easy-to-use feature, giving outdoor enthusiasts a much better option when looking for new or nearby options.
"The County Parks, Trails & Open Lands Program mission is to provide places where people can recreate throughout Missoula County," said Parks and Trails program manager Lisa Moisey. "This map will make it that much easier for Missoula County residents or visitors to locate nearby parks and trails. Users can also learn about how conservation easements – established with funding from the 2006 Open Space Bond – have been used to conserve working lands, protect water quality and wildlife habitat, and provide open space and scenic landscapes."
The map shows trail distances, trailhead locations and even gives recommendations on how moderate or strenuous the hike is. It lists bathroom and parking facilities as well. A whole host of parks, from Lakeside Park to Canyon View Park to Bugbee Nature Area, are listed as well. The county's open space is shown, along with an overlay of where it meets private property.
The tool was developed because city staff determined that additional efforts were needed to showcase county-owned and managed recreation sites. Before, maps weren't updated frequently with new projects and were only available if you downloaded a large file.