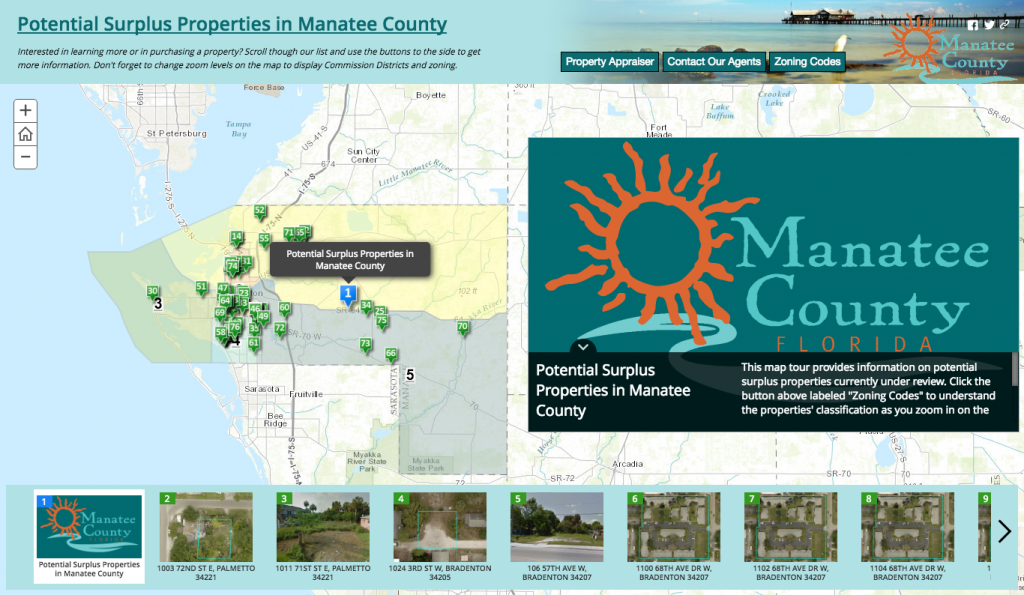 US: Manatee County government is using GIS story map available on the county's website to highlight the potential surplus properties in the county. The map also shows details about the property's location, size and the assessed value.
"This is a one-stop shop," said Tim Cristello with the county's property acquisition division.
But before the GIS map can officially be designated as surplus, the county has to first deem that it has no need for the parcel in the future and then the county commission has to vote to declare it surplus, according to Charlie Bishop, the county's property management director.
"There are going to be people who need these properties," Bishop said.
A resident has already contacted the county about three of the parcels, according to Bishop.
"The county doesn't want surplus property," he said. "We want to put them on the tax roll and put to good use unless identified for a potential project."
Ten of the properties are currently being reviewed by county departments to ensure they are not needed for a future project. After the review and the commission's approval, there will be a surplus category created on the GIS map with a different coloured flagged designation.
"It kind of brings everything together to one link you can go to," said Lea Vargas, a GIS intern with the property management department who created the map.
Prior to beginning the process of developing the GIS map, the county "never really had a grasp of where all properties were located," Bishop said of the county's 954 total parcels.
"It has been years in the making," he added.
When looking at a potential surplus property, the commission district and current zoning code are also listed so the interested party will know what could be built on the site.
A disclaimer on the map states that "these properties are potential surplus and must be approved by the county departments, administrators and the Board of County Commissioners prior to approval. They may be withdrawn at any time without notice."