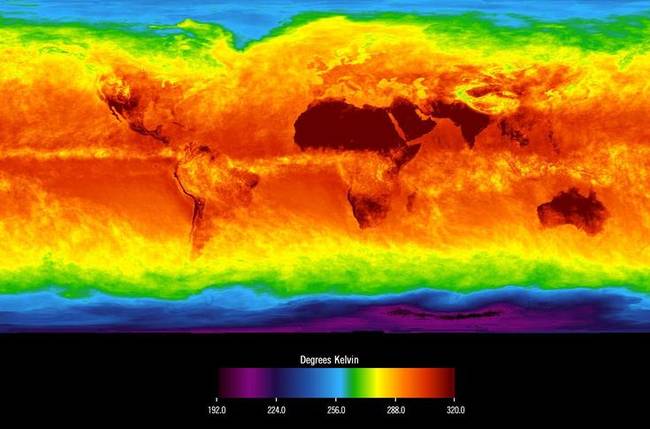 India: Space agencies of more than 60 countries have agreed to engage their satellites to monitor the human-induced greenhouse gas emissions. The agreement was made possible under the impetus of ISRO and the French Space Agency (CNES). According to an ISRO statement, the COP21 climate conference held in Paris last December acted as a wake-up call for this collaboration.
Representatives of these sixty countries have been invited to New Delhi by ISRO and CNES to establish "an independent, international system" to centralise data from their Earth-observing satellites through the 'New Delhi Declaration' that officially came into effect on May 16, ISRO said. It is decided that the program will commence on April 3.
"The goal now will be to inter calibrate these satellite data so that they can be combined and compared over time. In other words, it is to make the transition to closely coordinated and easily accessible big space data," it said.
"It is overwhelming to see the unilateral support of all space agencies to use space inputs for monitoring climate change" ISRO Chairman A S Kiran Kumar said. "Earth observation satellites provide a vital means of obtaining measurements of the climate system from a global perspective.ISRO is committed for the continuity of earth observation data, through the thematic series of satellites, with improvements en-route, to meet contemporary as well as future needs," Kumar said.
"ISRO is also engaging with CNES, JAXA and NASA for realising joint missions for global climate observation with advanced instruments, he added.
According to Jean-Yves, President of CNES, this is a historic event that reaches far beyond the space sector and is a perfect example of the kind of success that can only be achieved through international cooperation.
"With this consensus among space agencies from more than 60 nations, including the world's leading space powers, the international space community and scientists, now have the tools they need to put their talent, intelligence and optimism to work for the good of humankind and our planet", he said.
Source: Economic Times