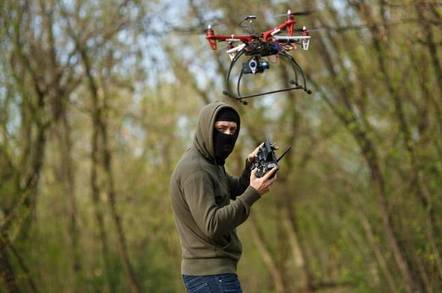 US: The U.S. Army Research Lab and U.S. Navy have concluded that there are operational risks associated with DJI equipment, a U.S. Army memo stated that was obtained by sUAS News. Hence, the organizations have announced to discontinue using all DJI camera drones and products from their activities due to concerns about "cyber vulnerabilities."
"Due to increased awareness of cyber vulnerabilities associated with DJI products, it is directed that the US Army halt use of all DJI products," the memo by Lieutenant General Joseph Anderson says. It's not just camera drones that have been found unfit, but any device that has DJI software installed on it has been banished for the US Army use.
Part of the considerations may be that the default settings on the DJI GO 4 app are to upload details of flight records, including telemetry, video, and audio recordings, to servers located in the US, China, and Hong Kong.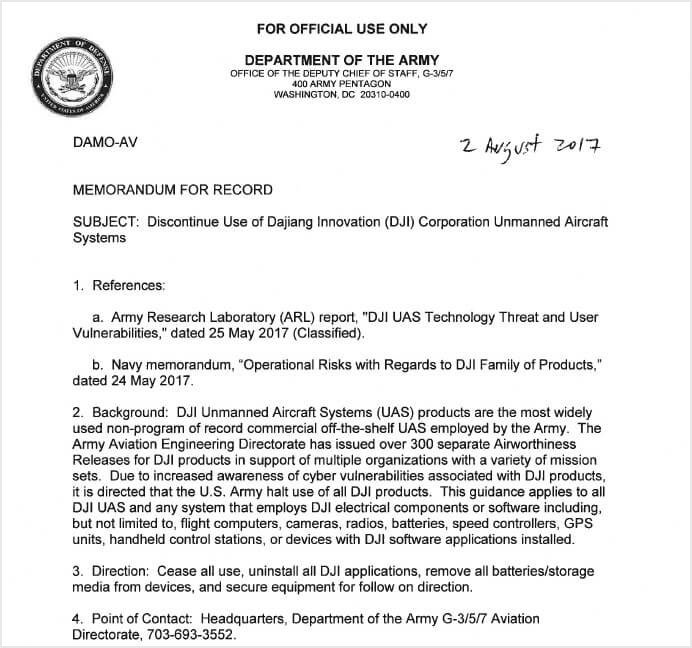 Though these can be turned off, the thing is in the past, hackers have had success in overriding DJI's geo-fencing system, and things like these can turn the US Army off of the Chinese-made drones. Plus, only DJI truly knows what information is being retained and stored overseas.
Speaking to sUAS News via e-mail, DJI's Public Relations Manager, Michael Perry said: "We are surprised and disappointed to read reports of the U.S. Army's unprompted restriction on DJI drones as we were not consulted during their decision. We are happy to work directly with any organization, including the U.S. Army, that has concerns about our management of cyber issues."
He added, "We'll be reaching out to the U.S. Army to confirm the memo and to understand what is specifically meant by 'cyber vulnerabilities'."
When contacted for comment, the US Army responded, "We can confirm that guidance was issued; however, we are currently reviewing the guidance and cannot comment further at this time."