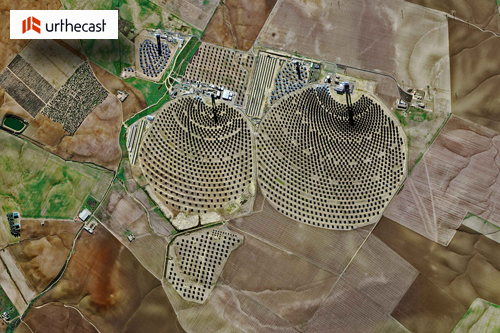 Canada: UrtheCast announced the financial results for the third quarter on Tuesday. The satellite imagery company reported a decline in revenues of $5.3 million in this quarter. Revenues from EO imagery in the third quarter were $5.3 million lower than the prior year, primarily due to a delay related to a major contract award, whereas the engineering services revenues were essentially flat compared to the prior year.
Operating costs of $16.0 million in the third quarter were $13.6 million lower than the prior year. When excluding non-cash costs such as depreciation, amortization, stock-based compensation, asset impairment charges and other non-cash costs associated with the ISS cameras in 2016, operating costs were $10.6 million in the quarter compared to $10.8 million in the prior year. The decrease in the quarter was mainly due to the consolidation of certain software development activities and lower cloud storage costs.
The net loss of $6.4 million in the third quarter of 2017 decreased by $3.2 million when compared to the prior year, primarily due to the $7.8 million asset impairment charge in 2016, which was partially offset by the decrease in revenues in the current quarter. The lower revenues were the main reason for the $5.1 decrease in Adjusted EBITDA compared to the third quarter of 2016.
"During and subsequent to the third quarter, we have made significant progress in advancing our strategic growth initiatives and transitioning UrtheCast to a business model based on predictable, long-term revenue streams derived from our revolutionary earth imaging technology," said Wade Larson, UrtheCast's President and CEO.
"We are proud to have secured a multi-year revenue commitment from a global leader in the aerospace industry, further validating our belief that UrtheDaily represents the state of the art in the rapidly expanding geo-analytics market. Additionally, we have received expressions of interest from top-tier institutional investors meaningfully in excess of our needs for the full build and launch of the UrtheDaily Constellation and have entered a binding build commitment agreement with leading satellite manufacturer SSTL ahead of a planned launch in 2020."
Sai Chu, UrtheCast's CFO, stated, "At this time we have expressions of interest that indicate we can finance UrtheDaily's capital needs entirely with senior secured debt and subordinated capital.   We expect this to close by the end of 2017.  The entire financing package is expected to be very attractive for shareholders.  Upon closing this financing, we believe that we will have a clear path to the launch and commercialization of the UrtheDaily Constellation."
Mr. Larson concluded, "As we take advantage of the near-term opportunity with UrtheDaily while securing additional contracts from high-quality global customers, we believe that UrtheCast is well positioned to create long-term value for our shareholders as a market leader in earth observation."