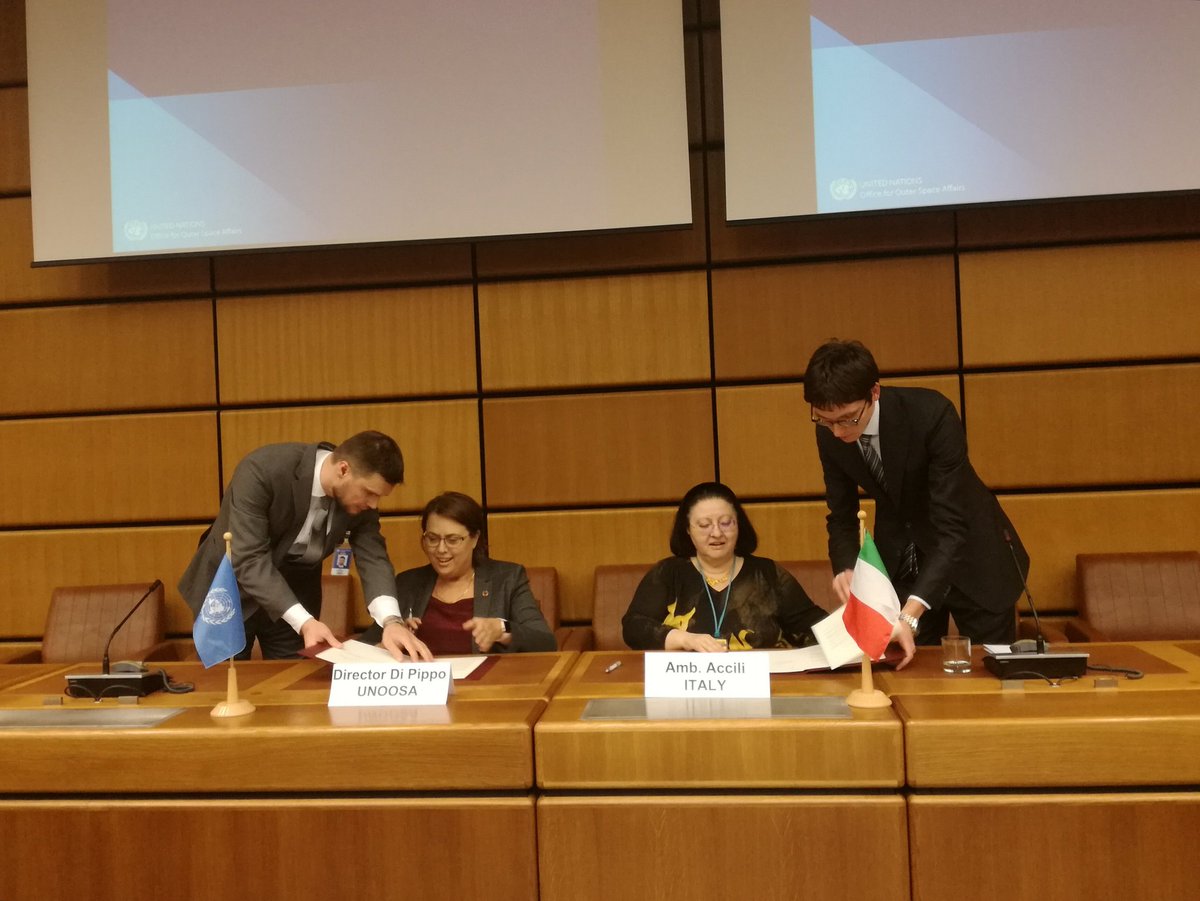 Austria: The United Nations Office for Outer Space Affairs (UNOOSA) has signed agreements with both the Italian Space Agency (Agenzia Spaziale Italiana – ASI) and the Government of Italy for increased cooperation in the peaceful uses of outer space.
A Framework Agreement between UNOOSA and the Government of Italy for cooperation in space science and technology was signed by UNOOSA Director Simonetta Di Pippo and the Permanent Representative of Italy to the United Nations in Vienna, Ambassador Maria Assunta Accili. The Framework Agreement facilitates a Memorandum of Understanding (MOU) for increased cooperation between UNOOSA and ASI, which was signed by UNOOSA Director Di Pippo and ASI President Roberto Battiston.
According to the MOU, UNOOSA and ASI have agreed to focus on cooperation in the fields of space science and exploration such as satellite navigation, satellite communication, space education, earth observation and natural disaster management, as well as the organization of conferences, seminars, and workshops in these areas. UNOOSA and ASI will also work towards promoting and coordinating regional cooperation on these topics.
"I am pleased to welcome the Government of Italy and ASI into a formalized partnership with UNOOSA. Italy and ASI have demonstrated expertise in space science and technology; our cooperation will allow Italy to share this expertise with UNOOSA and our goal of bringing the benefits of space to all humankind, in particular, the use of space as a tool for the achievement of the 2030 Agenda for Sustainable Development and its 17 Sustainable Development Goals. My team and I are looking forward to working more closely with Italy," said UNOOSA Director Simonetta Di Pippo.