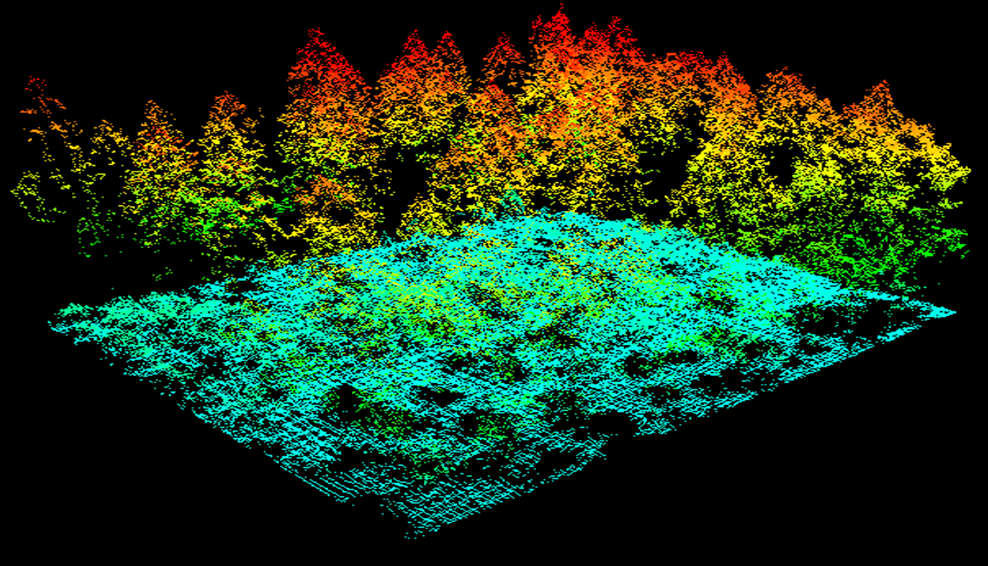 Switzerland: A team of researchers from University of Zurich (UZH) has developed a unique method of aerial remote sensing and laser scanning technology to map plant diversity and ecosystem functioning. The system measures the changes in the forest canopy during the flight. It also includes the height of the trees and density of the branches.
Until now, measuring and monitoring the diversity of forest ecosystems has been done from the ground, which is a slow and difficult process. Besides, it's quite challenging to achieve a high-level of image detail over large areas.
However, with this new method, it has become much easier as it provides a much lower maintenance – and higher-altitude – alternative. With this data, scientists now can determine how well the trees are using sunlight and carbon dioxide (CO2) to grow. For example, more diverse canopies allow sunlight to spread more easily between layers of leaves, so it can be absorbed more efficiently.
"With remote sensing, we have the unique opportunity to study whole forest ecosystems by continuously mapping their functional traits, looking from above on the leaves of the forest canopy over very large areas," said Michael Schaepman, head of the Remote Sensing Laboratories at the UZH Department of Geography, in a statement on Monday.
Another tool called airborne imaging spectroscopy allows the researchers to measure the biochemical properties of forest canopies – including leaf pigmentation and water content – by analysing the light reflected from their leaves.
"These physiological traits provide information about the activity and health status of the trees. We can see, for example, if a tree is suffering water stress, and what resource allocation strategy a tree is following or how it adapts to the environment," Schaepman explained.