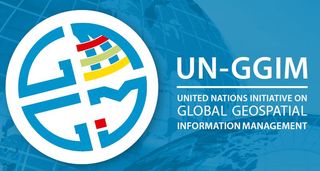 US: The Economic and Social Council (ECOSOC) of the United Nations has adopted the draft on 'strengthening institutional arrangements on geospatial information management' on July 27, 2016. The news arrived just a week before the sixth session of the UN's Committee of Experts on Global Geospatial Information Management, Aug 1-5, in New York.
The resolution acknowledges the considerable achievements of the geospatial information community. It explicitly recognises the relevance of geospatial information for the various United Nations policy agendas.
On adopting the draft resolution for strengthening institutional arrangements on geospatial information management, ECOSOC agreed to:
Broaden and strengthen the mandate of the Committee of Experts as the relevant body on geospatial information consisting of government experts, in a cost-neutral manner;
Cease forthwith the formal United Nations Regional Cartographic Conferences for Asia and the Pacific and the Americas, in order to streamline and avoid duplication, with the substantive mandates and obligations of the UNRCC-Asia Pacific and UNRCC-Americas assumed by the Committee of Experts at the global level, and their technical and substantive activities at the regional and national level assumed by UN-GGIM-AP and UN-GGIM: Americas, respectively;
Confirmed the inclusion of the annual session of the Committee of Experts within the regular United Nations calendar of conferences and meetings under the Council, inclusive of the provision of dedicated United Nations conference management services and full support for the annual session of the Committee;
Encourage Member States to provide voluntary contributions, and otherwise request the Secretary-General to try to mobilize additional resources, including through the means of trust funds and other sources, as appropriate, to support the activities of the Committee, and to cover the cost of participation of three government representative from each of the special situation country groupings in the Committee of Experts;
Change the item on the Council's agenda from "Cartography" to "Geospatial Information" and invite thereunder the UN Group of Experts on Geographical Names and the UN Conference on the Standardization of Geographical Names to continue to report on geographical names and the Committee on Global Geospatial Information Management to report on all matters relating to geography, geospatial information and related topics.
The resolution will broaden and strengthen the mandate of the Committee and addresses the issue of sustainable funding, anchoring the geospatial information committee in the regular UN conference calendar.
It is believed that this resolution will provide an excellent basis to lift the committee's work to the next level. The 5-day meet will start from today onwards and it is expected to discuss and debate on how we can use – in a very practical sense – the endorsement and mandate expressed by the adopted resolution as a basis for geospatial information community's future work programme.