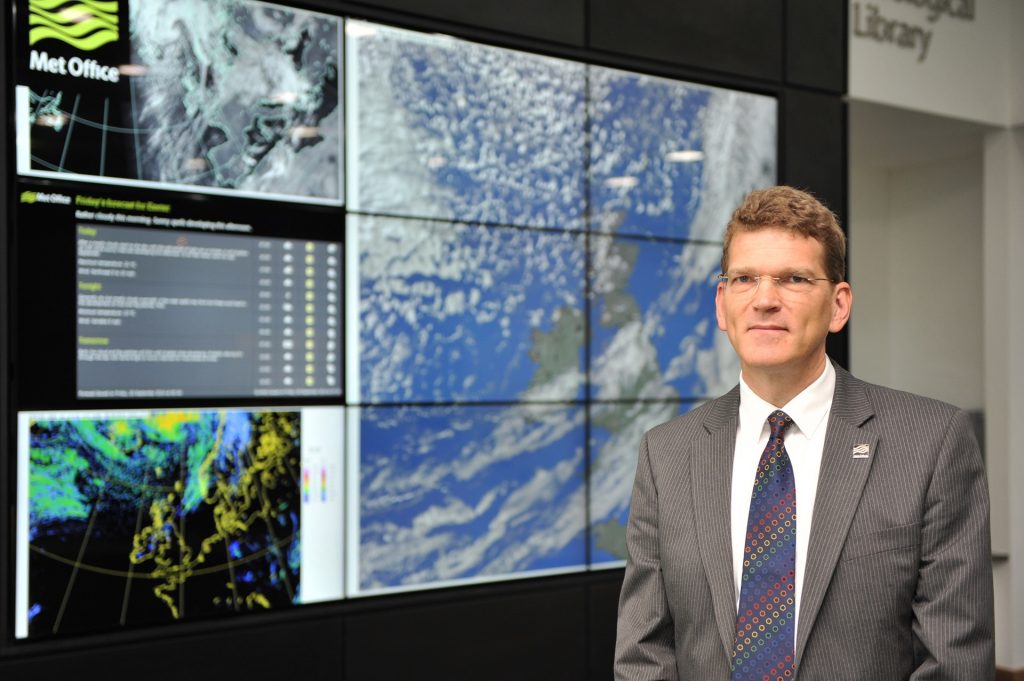 UK: Rob Varley, CEO of the Met Office, has been elected as the first vice-president of the World Meteorological Organization (WMO).
Rob will be supporting WMO President David Grimes, Assistant Deputy Minister and head of Environment and Climate Change, Canada. The WMO President presides over the sessions of Congress and the Executive Council, which guides WMO activities in research and other services related to weather, water and climate.
Petteri Taalas, WMO Secretary-General, made the official announcement. He said: "On behalf of the organization and my own behalf, I am pleased to extend our warmest congratulations to Rob on his designation as the First Vice-President of WMO.  I look forward to his future participation and effective contribution to the work of the Organization for the benefit of all our Members."
Rob has been CEO of the Met Office since 2014. He is the UK's Permanent Representative to WMO and a member of the WMO Executive Council and the WMO Executive Council's working group on Strategic and Operational Planning, as well as working groups on disaster risk reduction and gender mainstreaming.
Rob Varley said: "The WMO's role in providing strong and clear leadership within the global meteorological and hydrological community towards protecting life and property and improving well-being of societies, aligns extremely closely with the purpose we have put at the heart of the Met Office."
"I have long been a vocal advocate in promoting the ongoing relevance of National Meteorological and Hydrological Services in a changing social, political and industrial world" he added.
Rob was elected to fill the post vacated by Divino Moura of Brazil in a postal/electronic ballot among WMO's 191 Members. The positions of president and vice-president of WMO are honorary.