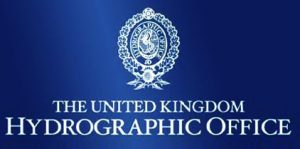 UK: The organisation responsible for hydrographic and geospatial data, the UK Hydrographic Office (UKHO), a trading fund of the Ministry of Defence (MoD), is looking for a new chief technology officer (CTO).
The UKHO says the new CTO will "support the growth and ambitions of the organisation" and will sit on the executive committee to play a vital role in securing UKHO's position on the global maritime stage. The role will carry a notable £100,000 salary.
Interestingly, there is something of a distinct stepping stone from the UKHO to the MoD. A former chief information officer (CIO) at UKHO, Madhu Bhabuta, is now chief technology officer of the wider MoD.
Discussing the role, UKHO highlighted the organisation's move to a digital environment. The UKHO is arguably one of the more digitally astute members of the wider MoD family.
Advertising the role, the UKHO said, "The maritime industry is moving increasingly towards an entirely digitised approach, and living its own 'big data' moment, which is driving exciting commercial disruption to the sector. As a result, the potential applications for the wealth of data possessed by UKHO is growing exponentially. The organisation has strong ambitions to be a world leader in the marine geospatial area.
"The CTO pulls together technology (architectural and software development); product development; and R&D functions to around 130 professional staff and is the technology lead for the transformation to a digital, data-centric organisation."
"This is a phenomenal platform opportunity for someone; the world of geospatial big data is a fast growing field, and therefore this role could lead to other CTO or chief data roles across the Civil Service."
The closing date for applications is December 16, with interviews to be held from January 16 next year.