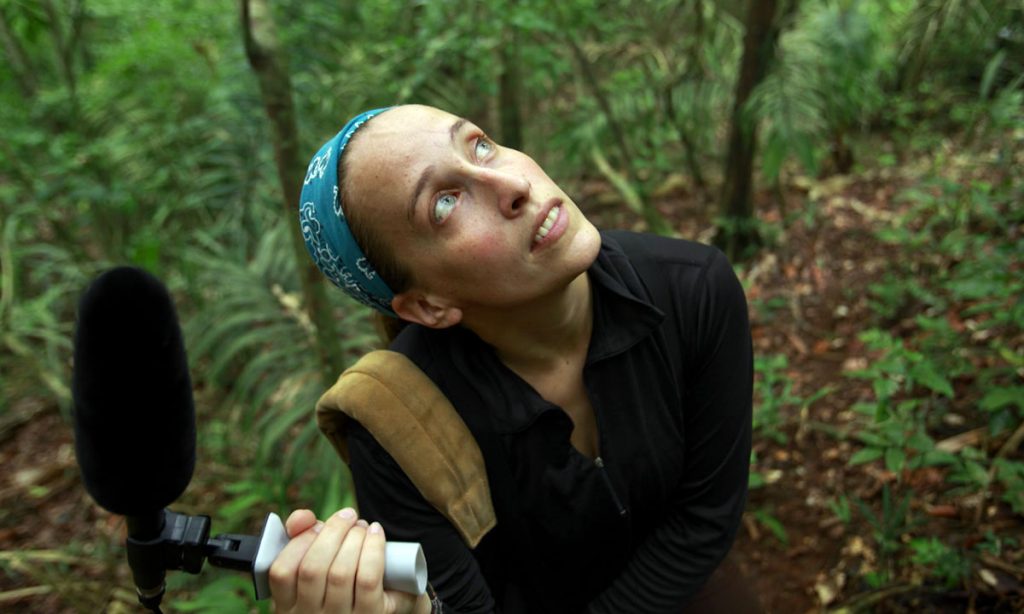 Margaret Crofoot, a UC Davis anthropologist studying group decision-making in primates, has been awarded a 2016 Packard Fellowship for Science and Engineering from the David and Lucile Packard Foundation.
Crofoot is among just 18 early-career scientists nationwide to receive the notable award this year. The fellowship comes with a five-year grant that will allow her to pursue her groundbreaking research, which makes use of advances in remote sensing to discover how animals living in groups overcome conflicts of interest to achieve collective goals. Her research ultimately holds implications for better understanding of human group dynamics.
"Combining new technologies with traditional methods of field-based observation really gives us a unique window to a much more complete view into the lives of these animals," Crofoot said. "As we start to open up that window into the secret lives of animals, we're finding very surprising things."
For instance, in a study published in Science in 2015, Crofoot and colleagues fitted 25 olive baboons in Kenya with GPS tracking collars for two weeks. This study — the first to use GPS tracking with a large group of primates — revealed that group decisions about where to go were made democratically.
In another study, Crofoot used remote sensors to study territorial conflicts among capuchin monkeys in the dense rainforests of Panama. While bigger groups typically had better odds of winning, she found evidence of a strong home-field advantage: outnumbered capuchin groups often prevailed in conflicts waged at the center of their home range.
Elsewhere, she is conducting ongoing research comparing foraging behavior of capuchin and spider monkeys with four other animal species that compete for the same fruit during the dry season.
Crofoot also belongs to an international collaboration of animal scientists that plans to put a dedicated animal-tracking sensor on the International Space Station in July, which will make it possible to monitor the long-distance travels of even small birds, bats and other migratory animals. "This is really going to be an exciting step forward for our ability to understand animal migration on a global scale," she said.
"We are exceedingly happy that Meg has received this fellowship from the Packard Foundation," said Lynne Isbell, professor and chair of the department of anthropology. "It will allow her to continue melding technological advances with theory and fieldwork to answer questions in animal behavior and movement ecology long intractable for others before her. Meg is an outstanding colleague in all ways and we are very fortunate indeed to have her here."